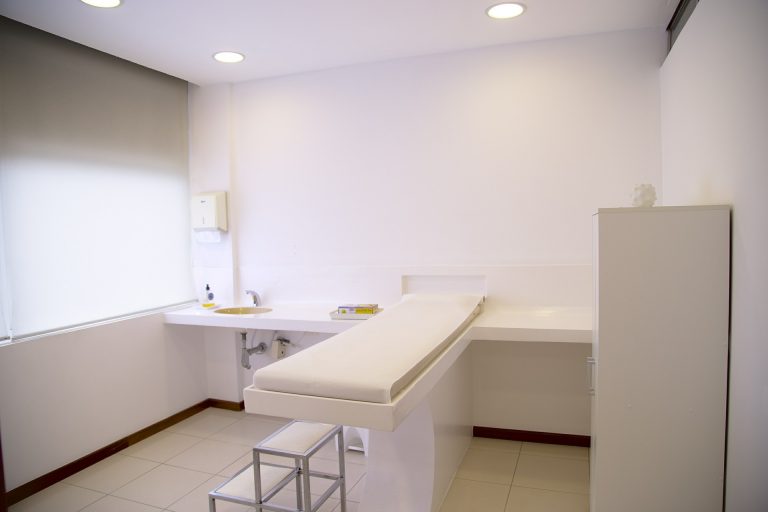 Chicago is the third largest city in the United States, which means there is a deep pool of potential medical spaces to fit just about any practice. Prior to beginning the search for new space, many of our health care clients are interested to know what exactly is involved in the process. Through our experience we've assembled a list of the most important steps involved along with tips and tricks we think will help these doctors.
Timeline
Aim for a minimum of nine months before you're ready to lease or purchase a space. Keep in mind that at least six months worth of time is essential to account for site selection, business term negotiations, attorney review, architectural design, permitting and any interior construction or design work to fit your specific medical office needs. 
The Search
A tenant representative will start with a survey of the market to deliver relevant property options that fit your specifications in terms of a budget, location, type, size and quality of a space.
In addition to the standard software that all CRE firms use, Tenant Advisory Group has established a network of resources to efficiently uncover both newly on- and off-market listings that will increase the quality of your search.
Assuming a budget of a certain amount per month, desired medical office size, building class and neighborhood proximity to transportation are all variables that can be adjusted to stay within your means.
After you've selected a list of properties of interest, a tenant representative will organize tours of all potential buildings, helping to guide you through considering all the logistical factors involved with each space.
One great way to get the most out of your dollar is to consider reducing both the number of private offices and reducing the size of the exam rooms to reduce the square foot per capita. However, if individual offices and larger exam rooms work better for your type of practice, and you are not looking to compromise on size, then shifting from a Class A to a Class B building can still maintain relative quality building finishes with amenities while substantially reducing rental rates.
Business Term Negotiations
Once the list is narrowed down to a handful of properties that seem like a potential fit, the next step is to submit RFPs that seek to achieve all of your goals, both financial and in terms of space quality and layout.
Even if you've chosen one property for your top choice, seeking proposals from multiple properties will provide you with market comparables to facilitate more negotiating leverage.
In addition to appropriate rental rates, a tenant representative broker will understand terms and be an advocate for you to achieve fair market concession packages such as rent abatement; tenant improvement allowances; escalations; securitizations; rights to expand or renew; and termination rights.  Working with a tenant representative who possesses a deep knowledge of fair market values will be indispensable to this process and overall cost savings.
Upon receiving proposals, a broker will run analyses to outlay the financial impact of the Landlord's response and will submit counters to advance the negotiations toward your goals until acceptable business terms are agreed upon.
If there is a need for a build out, this will also be the time that a tenant representative will coordinate efforts of an architect to design the space to your specifications. A space planner might be provided from the building, particularly if they will turnkey the work, or an independent architect may be involved.
One thing to keep in mind during the negotiation process is to organize your paperwork. Prior to signing a Letter of Intent with a particular property, the landlord is most likely going to require you to show them financial statements and/or the last two years of your tax returns to be assured that you will be able to pay your rent in a timely and stable manner.
Attorney Review
Once both sides have come to agreement on the key business terms, a tenant representative will coordinate the attorney review process. The will work alongside your attorney to ensure the legal language reflects the negotiated terms.
If your practice does not have an attorney you use that specializes in real estate, Tenant Advisory Group is available as a referral source to qualified and affordable real estate attorneys.
Navigating Construction
Upon lease signing, Tenant Advisory Group will continue to assist with coordinating walk-throughs of the space for meetings with the architect and contractor bidding. We will be there to track progress against the project completion dates to make sure everything and everyone is moving forward efficiently.
Tenant Advisory Group is also available to make introductions to quality furniture vendors, movers, phone & data brokers, IT vendors, insurance brokers, and other ancillary professionals to help facilitate the process.
Moving Checklist
Receive quotes from several movers and line up a company well in advance

Line up the phone and data broker to set up the phone and data lines so they are ready by the time you move

Contact your IT support and let them know about the move at least six months in advance, but no later than 90 days

Recycle or donate unwanted electronics and furniture

Consider meeting with a furniture vendor to decide on reusing existing furniture, purchasing new or purchasing refurbished furniture

Gather any necessary paperwork for potential tax write-offs

Obtain a copy of the building rules and regulations

Identify the best point of contact from the building for all moving-related, space buildout and daily space operations questions

Understand the acceptable moving procedures in terms of hours, parking, unloading and elevator access

Establish a packing schedule to determine what can be packed in advance or last minute to reduce disruption to productivity

Setup mail forwarding from your old address

Order stationery, business cards and envelopes with the new address printed on them

Change your mailing address on your practice registration with the city, website, social media, Google, credit cards, bank accounts and other professional and medical organizations

Notify your network of clients and vendors that your practice has a new space and address to proactively avoid any interruptions in productivity
Why Use a Tenant Representative
The tenant does not pay any commission for the brokerage services they receive. The services are paid by the landlord. Even if the tenant negotiates direct, the landlord still pays a commission to its in-house brokers. Shouldn't you have an experienced advocate on your side, too?
An attorney can negotiate legal terms, but typically does not have sufficient micro-knowledge of the changing local real estate market conditions to ensure you receive favorable business terms.
Tenant Advisory Group has established a network of trustworthy, qualified and affordable real estate-adjacent professionals to incorporate into the transaction, in order to fully service all of our client's needs.  
Tenant Advisory Group is committed to bringing best-in-class commercial real estate services to every end user, and proudly saves our clients an average of $15,000 per person on leasing costs and over 20% on purchases.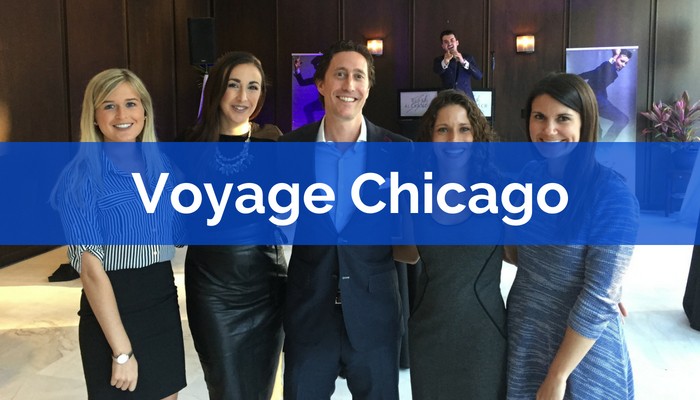 Voyage Chicago reached out to Bill Himmelstein to dive deep into the history of how Tenant Advisory Group began, and the foundation it was built upon. Click here to read more.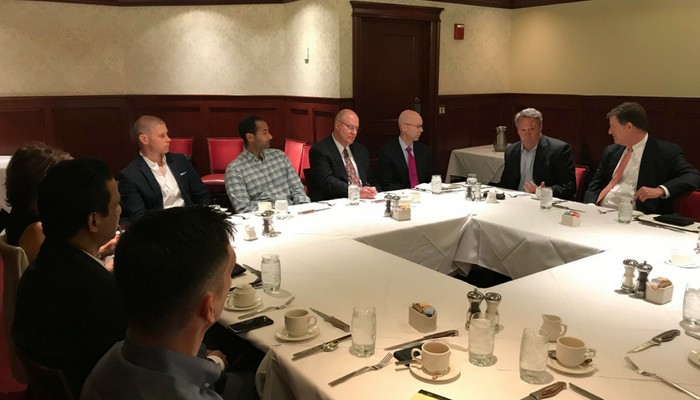 The May Executives Breakfast and Luncheons offered a place for insightful conversation and networking between local, Chicago entrepreneurs. Attendees were given opportunities to provide business advice and share valuable experiences with one another.
Guests at the Executive Breakfast were given the discussion topic of best practices pertaining to attracting top talent. Here are a few of the many responses:
Craig Stout, CEO, Stout, Risius, Ross: It is all about the core values of the firm and who they are. Retain the best things from large firms and leave the worst things. Be super transparent, follow open book management and create a team environment. I have the most luck when someone in the firm knows a potential new hire. If it doesn't feel right don't do it.
Tomer Yogev, CEO, TandemSpring: Strength-based leadership development is key. Most people are aware of what they are not good at. It's about getting in touch with individual strengths and understanding the things that people are strong at and bring that to the forefront.
Entrepreneurs at the Executive Luncheon were asked how to best navigate growth and what they wish they had done differently. Here are some of their responses:
James Scherzinger, Managing Partner, Cray, Kaiser, Ltd: I would have spent more money and time on staffing needs. Also, trying to leverage our staff to a greater degree, get them acquainted with softer skills and groom everyone for leadership roles.
Ryan Mannion, EVP & Brand Strategy, Symmetri Marketing Group: There is no need to grow so quickly. I suggest building capabilities one at a time and get focused around specific verticals. Scaling knowledge and expertise is important. Focus on the right clients.
Thank you to all who attended!
If you're a business owner with 20+ employees and are interested in attending future TAG events, please email Bill Himmelstein at Bill@TagCommercialBroker.com.
TAG Executives Breakfast Guest List
Bob Berland, President, Berland Communications
Barbara Best, President, Capital Strategies Investment Group LLC
Bruce Billmeyer, Partner, BCU Risk Advisors
Jake Dayan, CEO, Community Tax
Brian Deutsch, Founder, XV Venture Capital
Andrew Maloney, Owner, CNS+T
Mike LaVista, Founder, Caxy
Amy Leafe McCormack, CEO, McCormack Schreiber Legal Search
Mohammed Saleem, President, AES Services
Ann Simms, COO, American Planning Association
Kathy Steele, Founder & CEO, Red Caffeine
Craig Stout, CEO, Stout Risius Ross
Rosemary Swierk, CEO, Direct Steel & Construction
Tomer Yogev, CEO, TandemSpring
TAG Executives Luncheon Guest List
Jeff Asperger, Partner, Meltzer, Purtill & Stelle
Mark Bromberg, Director of Operations, GKIC
David Diamond, Managing Partner, Kutchins, Robins & Diamond
Morrie Elstein, Vice President, Cendrowski Corporate Advisors
James & Michele Gustin, CEO and President, Fig Media
Ryan Mannion, EVP & Brand Strategy, Symmetri Marketing Group
Dan Porcaro, CEO, PSM Partners
Mark Rickmeier, CEO, Table XI
Arabel Alva Rosales, President and CEO of AAR & Assocs. Ltd, Co-founder, Principal and Producer of Latino Fashion Week
Jonathan Rothstein, Senior Vice President, MB Financial Bank
Michael Rothstein, Co-Founder and Managing Partner, Tabet DiVito & Rothstein
James Scherzinger, Managing Partner, Cray, Kaiser, Ltd
Joanna Sobran, CEO, MXOtech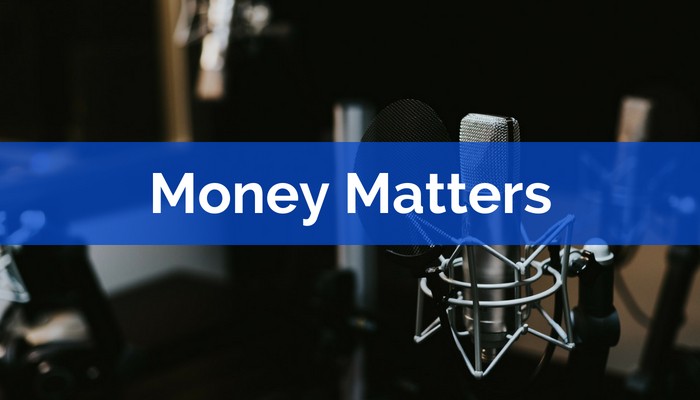 Money Matters invited Bill Himmelstein on their podcast to share his experiences in starting his own business, as well as divulging tips to young people on how to advance in the industry. You can listen to the podcast here.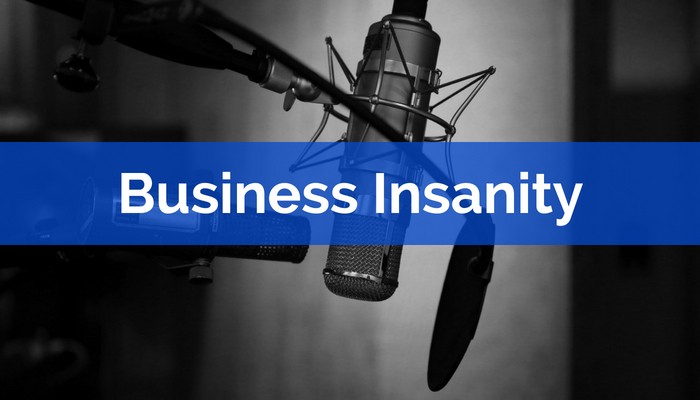 Barry Moltz, host of Business Insanity Talk Radio, invited Bill Himmelstein onto the show to discuss the wildly popular open office design trend. Follow the link to listen to the segment!