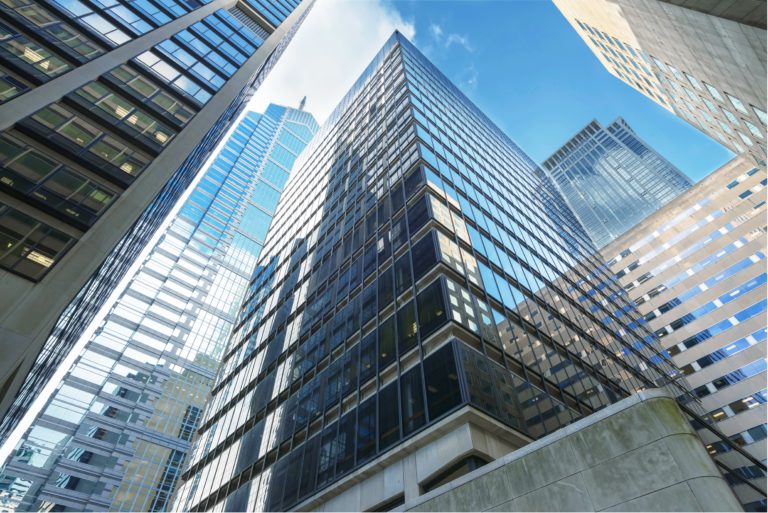 Selecting the perfect location for your office is no easy task. It is vital to consider factors that will satisfy clients as well as employees. Keep in mind these important elements when searching for your new office location.
Accessibility
You want a space which clients can find easily and employees can comfortably commute to – perhaps close to public transportation or with a parking lot if many clients and employees will drive to reach you. Consider where your key employees live and whether the space is convenient for them.
Proximity
Think about what sorts of amenities you'd like in the surrounding area. Are there restaurants nearby for client meetings or are you close to any green space your employees can utilize to unwind and stay active? While the inside of your space is incredibly important, the area you're located in provides an important first impression of your business.
Other Offices
If you have multiple offices, it's imperative to understand what the commute between the two spaces will be like. Just as it's important to have accessible transportation from your home to your office, it's also important to secure a location that ensures an accessible commute amongst your various office locations.  
Strategic Partners
Take note of potential partners in your desired location. Situating your new office within a hub relevant to your industry can make all the difference in the ease of your partnerships and business deals. You are who you surround yourself with, so make sure you're seeking spaces that work hard for your company.
Cultural Fit
Community culture means a variety of things depending on the area in which you're looking. It's essential to understand what role your business will play in the local culture. Does this culture align with your company's values? What role would your company play in this community? Assimilation into your area is a necessity for success in your new location.
While there are many things to consider when choosing a location for your office, it all boils down to figuring out what your company needs to succeed and choosing a location that fits those ideals.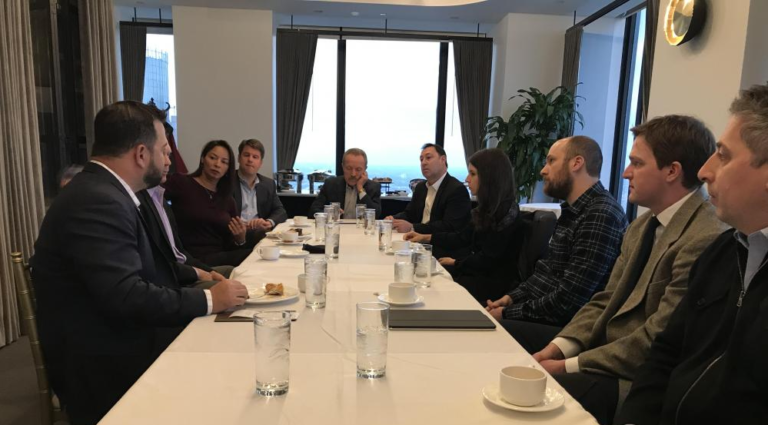 Every month, Tenant Advisory Group hosts an Executives Breakfast and an Executives Luncheon to provide an opportunity for Chicago business leaders to build new, meaningful connections and discuss topics relevant to running a business.
During the Executives Breakfast, attendees were prompted with the question, "What are your best practices for business development?" Here are a few of the lessons shared in response:
Bill Himmelstein – The best practice for business development for me has been doing business development for others.
Gary Breden – Relationships are the best means for developing businesses. Setting up channel partnerships.
Keith Glantz – Over-deliver with quality and then clients become the salespeople. Looking into the EOS model.
Jay Sharman – Best sales have been one degree of separation. I get most new clients organically by asking clients. I failed miserably when spending money on marketing.
Paola Meinzer – Focus on relationships. Be a part of different groups and be engaged in those groups.
Bill Gimbel – It's not about selling. It's about servicing and providing value. The ultimate compliment from a client is a referral. You should ask for the referral.
Ken Daemicke – Networking. Chambers, Rotary, NFP boards. Get involved. Ask: "How can I help you?"
Dominic Rinaldi – Using your phone works! Calling an owner of a business has been the most effective practice for business development. I use a CRM system and mine the data. If under $10m, around 2x-5x of adjusted EBITDA. The owner needs to stick around to transition relationships.
Zori Haouchine – Personal connections have been the most important. I want to focus on doing the things I want to do.
Paul Pagel – Growth through software wave. Started based on relationships. You can't scale care. I did it through employee ownership. I want to transition to a team running the company.
Ben Olson – Channel partnerships like PE firms, they're great people to work with. I want to get people together more.
Michael LaVista – Our marketing is excellent deliverables. 70% of our business is from other software companies. I'm going to write a book this year.
Charlie Franklin – I join and participate in organizations.
Thank you to all who attended!
If you're a business owner with 20+ employees who are interested in attending future TAG events, please
email Bill Himmelstein at Bill@TagCommercialBroker.com.
TAG Executives Breakfast Guest List
Keith Glantz, President & Chief Creative Officer, Glantz Design
Jay Sharman, CEO/Founder, TeamWorks Media
Paul Pagel, CEO, 8th Light
Bill Gimbel, President, LaSalle Benefits
Michael LaVista, Founder & CEO, Caxy Interactive
Steve Brown, President Stratego, Partners
Zori Haouchine, Founder & Creative Director, ZOHA Architecture & Design
Jay Sharman, Founder & CEO, Team Works Media
Dan Dooley, CEO, Morris Anderson
Mike Olson, Director of Acquisitions, DecisionOne Dental
Domenic Rinaldi, Managing Partner, Sun Acquisitions
Ken Daemicke, Partner, Mueller
Paola Meinzer, Partner, Manning Silverman
Ben Olson, Founding Partner, Faircourt Partners
Charles Franklin, Managing Partner, Franklin Law Group
Jay Page, Co-Founder, CEO, Grey Street Capital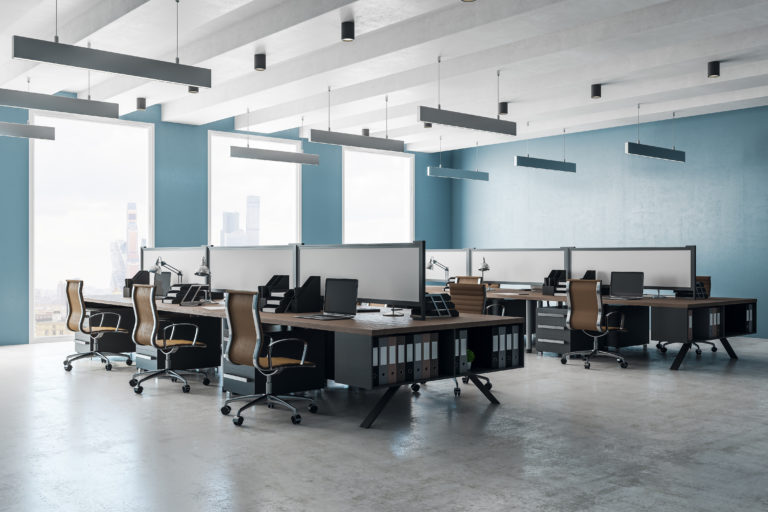 Relocating and choosing a new office space is a lot of work, no matter the size of your company. However, it also provides an exciting opportunity to start fresh in a new space. Carefully consider the following points to ensure you get the most out of your move.
Location
Select a location that works for both clients and employees. You want a space which clients can find easily and employees can comfortably commute to – perhaps close to public transportation or with a parking lot if many clients and employees will drive to reach you. Consider where your key employees live and whether the space is convenient for them.
Cost
Find a space that doesn't stretch your finances too thin. Make sure to calculate the full cost of the space and consider any hidden costs carefully to make sure nothing sneaks up on you (parking, utilities, any necessary construction, taxes, phone & data set up, janitorial, new furniture, etc).
Physical Space
Look for a space that will allow room for growth. Opt for a space that could potentially accommodate a growing team or evolve with your business. Also, check that any new space has sufficient area to allow for breaks and group or client meetings.
Infrastructure
As you evaluate your options, look for a space with easy-to-use and secure IT systems, particularly if you need a reliable internet connection for your business to function properly. Understand and test the current technological infrastructure of each space you consider to ensure it can accommodate your business needs or if a potentially expensive build-out may be required.
Employee Needs  
Think about what amenities you'd like your new space to offer employees. Sunshine can be a great easy perk as access to natural light can affect mood, energy levels and alertness. See if your new location has space for a stocked beverage center or coffee bar. Also, consider investing in employees' health with an on-site fitness center or dedicated wellness room.