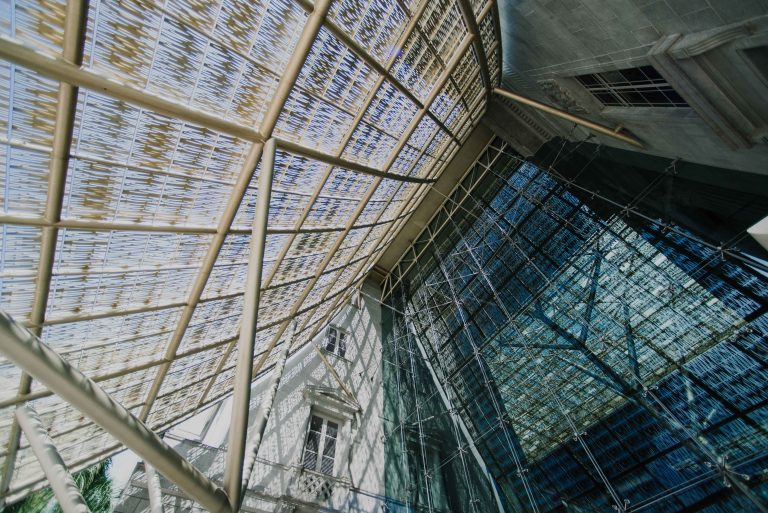 When leasing a new office space, it's easy to look at properties that already exist, but there is an entire market of new or partially built developments that have potential to be amazing office space, if you plan accordingly. In order to navigate leasing in a new development, follow our steps for success.
Understand When Delivery Will Be and Plan Accordingly
Delivery dates can be a moving target and it's important to nail down a date that's as precise as possible. If you don't have a precise date, you could end up without an office space, which could be detrimental to business. Always have a backup sublease, option to go month-to-month in your current space, or potential space on deck to ensure you have a place to continue business.
Make Sure to Have Contingencies in Place
This is important just in case things aren't ready, aren't working or weren't constructed properly. Make sure your new landlord will handle a punch list of items for completion. As a tenant, it's vital to work with a broker that can review and request contingencies in your lease to protect your rights.
Make Sure Your Budget Can Afford It
Typically new office spaces are more expensive than existing space. That's why it's important to understand all of the costs that are associated with leasing in a new development. From calculating costs for a potential sublease to taking on the extra costs of moving into a new development, make sure to have additional money tucked away in case the leasing process doesn't go 100% as planned.
Ensure You Can Get Growth Rights
As your company grows, your office space will need to follow suit. This is where growth rights come in. Finding this extra space can be especially tough for smaller businesses in new developments, but working with an experienced broker can ensure that your company will be able to expand when the time comes.
Make Sure the Building has All COOs
Nothing can derail a new office move-in than the building not being up to code. Save you and your team the hassle of a delayed move-in date, and make it a point to ask your landlord to show you the necessary certifications of occupancy.
Navigating leasing in a new development can be a great opportunity for business owners as long as the proper research and precautionary measures are taken. The best way to ensure a successful lease is by working with a qualified broker to make the leasing process as smooth as possible.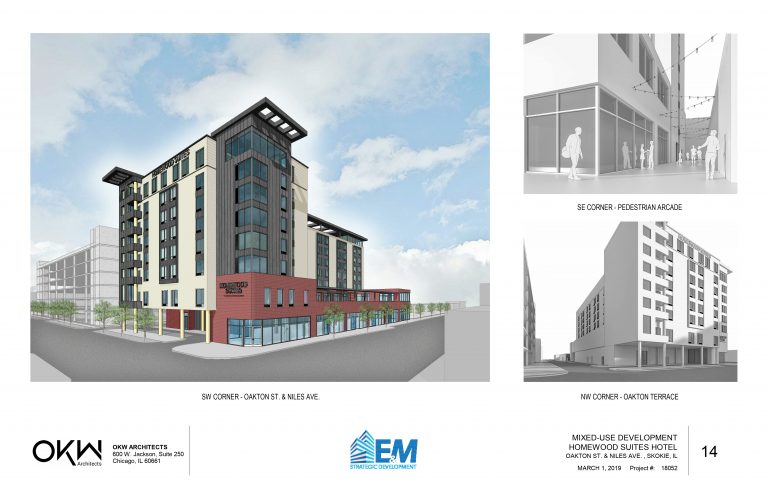 Description: Here is an opportunity to lease in the base of the new Homewood Suites Hotel in Skokie on the prominent corner of Oakton & Niles. The space is divisible to possibly 2 – ~5,000sf restaurants and a 2,130 retail use. It's adjacent to a new residential development site with plans to build 92 loft style dwellings.
Expected delivery date: Summer/Fall 2020
Size: 12,150sf
Demographics
2018 total Population:
1 mile – 25,796
3 mile – 159,591
5 mile – 640,941
Median HH income:
1 mile – $63k
3 mile – $78k
5 mile – $69k
Average age:
1 mile – 41
3 mile – 42
5 mile – 39
Traffic: between 9,000 – 16,000 cars a day
Location: Oakton & Niles Avenue, Skokie, IL 60077
Every month, Tenant Advisory Group hosts an Executives Luncheon to provide an opportunity for Chicago business leaders to build new, meaningful connections and discuss topics relevant to running a business.
During May's Executives Luncheon, attendees were prompted with two questions: "What's the toughest part of running your business and how do you manage through it?" Here are a few of the lessons shared in response:
Joe Blandford, President, Greatline Communications- The hardest thing was to figure out how to be more demanding of people and be a stronger leader. Be bold in asking for what you want. Hoping that other people will know exactly what to do never works.
Phillip Barreda, Executive VP, CMSDC- It's all about relationships at the end of the day. Not about selling.
Erryn Cobb, CEO & Founder, Fetch IMC- If it's not a process, it's a problem.
GUEST LIST:
Dawn Hershik, President, Hershik Enterprises
Jim Lencioni, President, Aria Group
Jonathan Rothstein, Senior VP, MB Bank
Ani Rangarajan, Co Founder & COO, Realync
Tim Schumm, Founder & President, Lucas James Talent Partners
Joe Blandford, President, Greatline Communications
Morrie Elstien, Founder & CEO, MorrieConnects
Phillip Barreda, Executive VP, CMSDC
Paola Meinzer, Marketing Director, Manning Silverman
Michael Favia, Managing Partner, Michael Favia Law
Christopher Gandy, Founder, Midwest legacy Group
Erryn Cobb, CEO & Founder, Fetch IMC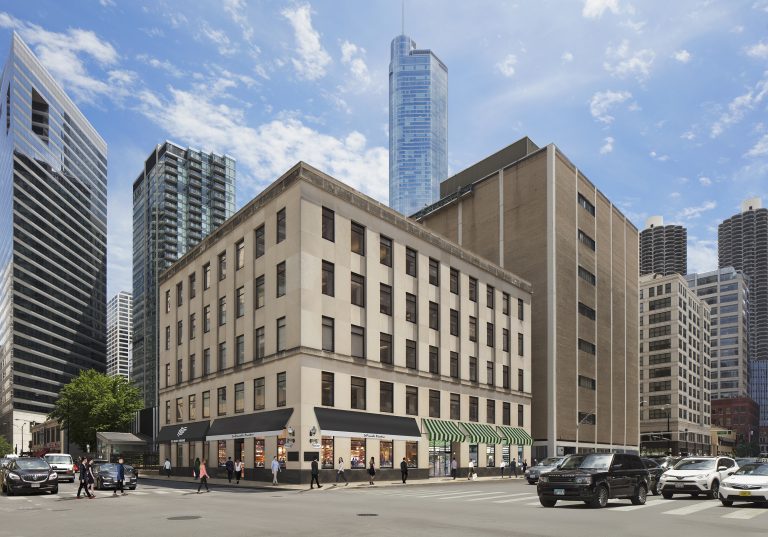 Description: Here is a great full floor tenant opportunity! The space currently features a mix of existing perimeter offices and open areas for workstations. The landlord will contribute a TI package to modify and refresh the space to a qualified tenant. The elevators, corridors and lobby are currently being upgraded. There is Comcast Fiber Internet available in building as well as a new tenant lounge. This space is less than 2 blocks from the blue, brown, green, pink and orange line trains.
Size:
4,000 – 8,400sf – 5th floor
4,000 – 8,400sf – 2nd floor
16,800 sf total available space
$29.50/sf MG
Demographics:
Median HH Income: 

$93,934
Daytime Employees: 

810,832
Population Growth '19-'24: 

3.4%
Household Growth '19-'24: 

3.3%
Location:33 West Grand Avenue, Chicago, IL/ 515 North Dearborn Street, Chicago, IL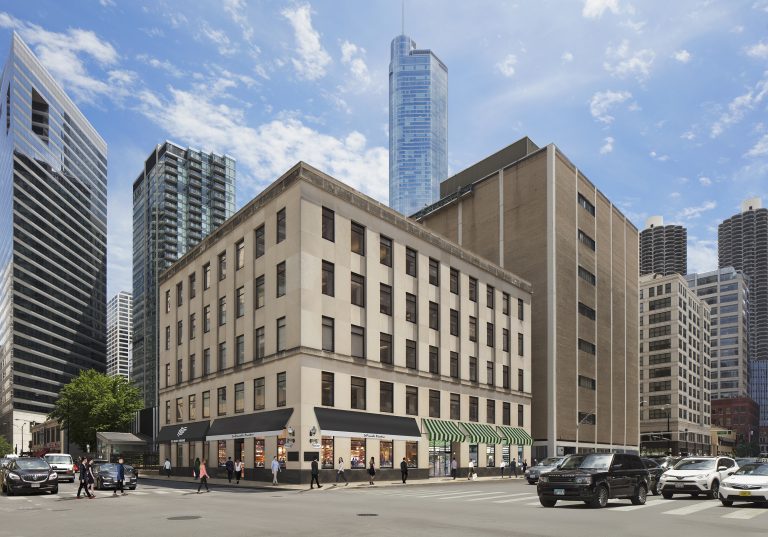 Description: Prime Corner retail space in the heart of River North. This is a great opportunity for a restaurant, bar, coffee shop, etc. with lots of natural light and a ton of foot traffic. It is also less than 2 blocks from the blue, brown, green, pink and orange line trains.
Size:
2,700sf
Demographics:
Population: 136,118
Households: 83,751
Average Age: 37.80
Median HH Income: $98,991
Daytime Employees: 535,558
Population Growth '19-'24: 6.5%
Household Growth '19-'24: 6.2%
Location:33 West Grand Avenue, Chicago, IL/ 515 North Dearborn Street, Chicago, IL