Welcome to the Topic "US Commercial Real Estate Trends"
Despite difficulties in 2020 and 2021 due to the pandemic, the commercial real estate market maintains a good view for 2022. Despite some shocks and unduly pessimistic projections in the retail and office commercial real estate markets, the industry tends to do strongly.
Keep watching these trends and changes as we traverse the commercial real estate asset classes in 2022.
While the present situation is anything from definite, the following factors appear to be favorable: Commercial real estate has traditionally served as an inflation hedge; stock-focused investors are showing interest in diversifying their portfolios through real estate, and monetary policy seems to be supportive of economic growth.
Every positive trend and new prospect should be weighed against the long-term implications of the pandemic. The market will reward investors that move quickly and conduct thorough due research. It can also aid in preparation.
Here are several basic patterns that could likely play out in the months ahead for investors getting ready for the months ahead.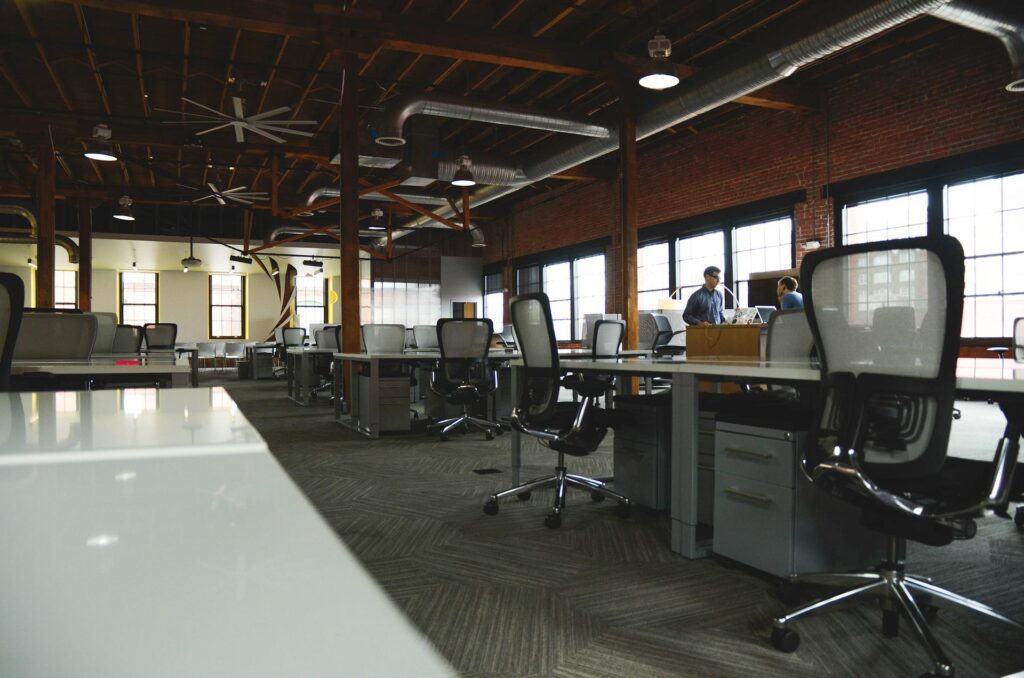 Another year of expansion will be aided by significant capital and public debt.
Most signals point to another solid year in commercial real estate among those knowledgeable about the market. It was said that retail real estate funds amassed about $152.2 billion in dry powder through mid-October, ready to be deployed on growth possibilities and demand, and available debt.
The data science team at our organization predicts that commercial real estate will rise across numerous industries, pushing price appreciation exceeding pre-pandemic levels. Unless the present conditions change, the team anticipates multifamily and industrial to take the lead.
Secondary markets will outgrow the country's biggest cities.
Which markets should expand the most quickly? In general, prices rise when jobs are available, and people are lured. Which one should be the most sluggish? They aren't in the ones where they aren't. We've seen a migration from gateway cities like New York to smaller markets like Tampa in recent years, which has created opportunities in the latter.
As jobs, population migration, and appealing market dynamics contribute to appreciating prices across crucial asset categories. Places like Phoenix, Atlanta, and Charlotte will likely see the fastest growth this year.
More quants in real estate will be welcomed.
More statistical organizations entered commercial real estate in 2021, intending to use AI and machine learning in their investments. Firms are looking for possibilities where there has been historical growth and price is dislocated from value through solving for inefficiencies in CRE data.
More quants are expected to join the market this year due to the "prospect of outsized returns, consistent yields, volatility hedges, and unique tax advantages. Tailwinds are blowing across the market due to the post-Covid rebound and infrastructure spending, and intelligent investors should pay attention" – Julian Goldie, CEO of Goldie Agency.
Significantly, cultivating a robust network of collaborators and sponsors aids in maintaining high value. Investors seeking risk-adjusted returns can be protected by professionals who keep their ears to the floor in each sector.
Costs of construction will rise, which will favor current resources.
A mixture of labor shortages, supply chain disruptions, and economic growth has propelled inflation to its highest level in decades over the last year. In commercial real estate, the impact was most noticeable in new construction, as material costs increased dramatically.
This "inflationary pressure will continue to affect construction costs". As a result, replacement costs are expected to climb further, and existing assets are anticipated to gain from a shift in demand in their favor.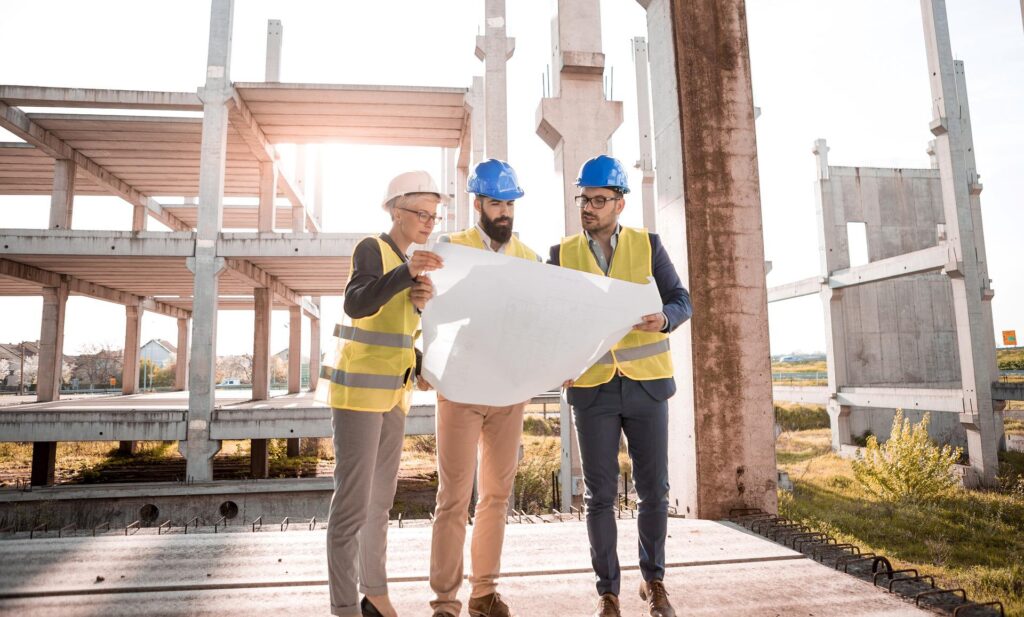 Offices will evolve, but they will not close.
Despite what the headlines may suggest, the physical workplace is far from dead – it is, however, striving to upgrade. Although the office industry faces its greatest vacancy in decades, investors may find occupancy and rent increases normalizing this year.
As hybrid work and employee preferences evolve, employers are being pushed out of high-density gateway core areas into more significant, cost-effective regions. Furthermore, the "flight to quality" that preceded the pandemic should remain to rise as businesses respond to the demand for attractive facilities and flexibility in their workspaces.
Proptechs have grown in popularity. It's time to reorganize.
As per Deloitte Center for Financial Services' latest poll of commercial real estate professionals, three-quarters of respondents stated their organizations would likely increase collaborations with or invest in proptechs (property technology) this year.
Proptechs attracted unprecedented investment in 2021, indicating a strong demand for intelligent real estate technology. As per Crunchbase, real estate and property technology businesses raised about $21 billion in 2021, offering embedded finance, home-improvement software, and digital property management systems, all of which are projected to evolve this year.
More collaborations and acquisitions between proptechs and managers are anticipated to emerge as the market matures, as investors seek integrated financing, management, and analytics technologies in their investment experience.
Hybrid work isn't going anywhere
The office's future is still largely unknown. Employers across industries, on the other hand, are embracing hybrid work. Even computer behemoths are leasing office space in major U.S. cities, even though many were dedicated to 100 percent remote work. Due to the current labor market, other, "more traditional organizations are turning to hybrid work as a recruiting and retention tool".
Effects of e-commerce
While e-commerce has influenced physical retail, its impacts may have been exaggerated. People still want to eat in restaurants, get haircuts, and buy other goods and services. "Although retail vacancies fell by 20 basis points in 2021, they remained high at roughly 10.4%," Victor Calanog, Ph. D Head of CRE Economics at Moody's Analytics stated.
Infrastructure that has already been updated
A plan to build and upgrade infrastructure might improve roads and bridges, reduce commuting times, allow for faster e-commerce last-mile delivery, and boost the economy. "Infrastructure investments tend to benefit commercial buildings in the neighborhood directly through improved access, higher-quality amenities and services, and increased appeal for companies and households," Calanog added (Victor Calanog, Ph. D Head of CRE Economics at Moody's Analytics).
Have any questions regarding the topic "US Commercial Real Estate Trends" feel free to comment below.
Also Read: Commercial Real Estate Broker
Citations:
Carrigan, M. (2022, March 8). 19 commercial real estate & technology trends [2022]. Dealpath. Retrieved May 17, 2022, from https://www.dealpath.com/blog/commercial-real-estate-trends/#:~:text=Overall%2C%20prices%20were%20up%208,the%20e%2Dcommerce%20industry%20booms.
Greszler, R. (2022, February 8). What is happening in this unprecedented U.S. labor market? February 2022 update. The Heritage Foundation. https://www.heritage.org/jobs-and-labor/report/what-happening-unprecedented-us-labor-market-february-2022-update
Hillyer, M. (2021, April 29). COVID-19 has reshaped last-mile logistics, with e-Commerce deliveries rising 25% in 2020. World Economic Forum. https://www.weforum.org/press/2021/04/covid-19-has-reshaped-last-mile-logistics-with-e-commerce-deliveries-rising-25-in-2020
---
TAGS
---