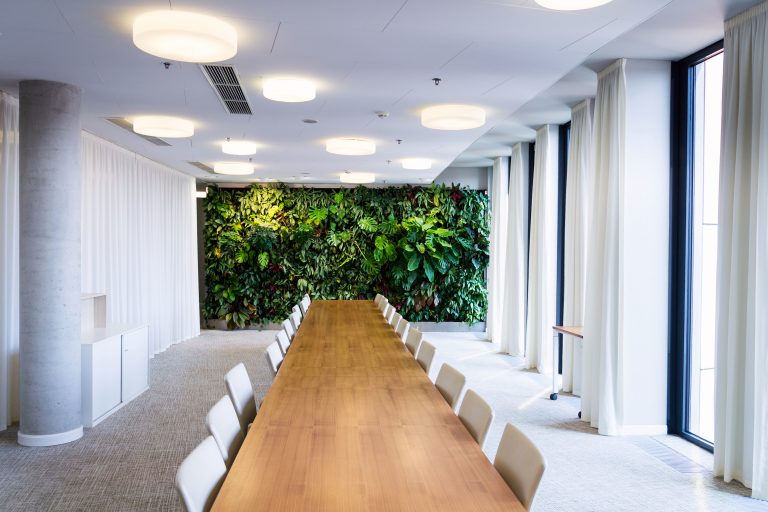 With success comes growth and with growth comes a need for more employees and space for those employees to work. While it can be challenging to know just how fast your company may grow, an estimate is necessary for you to understand your needs and for you to have an adequate amount of space to accommodate that growth. Check out these tips to find that sweet spot of room for expansion while also being realistic about what are those needs.
How to Determine Space Requirements for Growth
Every business has different needs when it comes to space, so there isn't a magic formula to guide you to an exact number of square footage, but you can make an educated estimate. Each employee you have on staff will require approximately 220 square feet in office spaces that aren't open concept. So for example, if you have 100 employees on your team, you would need to account for 22,000 square feet in work space to accommodate them. From there, you will also have to take into consideration other spaces such as conference rooms, lunch areas, restrooms, storage and any other additional rooms you need for your specific office layout. After you have an idea of how much space you need to accommodate your current workforce, multiply the total square footage by 10 to 20 percent depending on how much growth your business projects. This additional space for growth is known as shadow space.
Shadow Space vs. Right of First Refusal
There are a few different ways you can go about ensuring you have adequate space to grow. As we mentioned above, you could rely on shadow space. This space is an unused buffer that will be filled as you add more employees to your team. But what happens to the space in the meantime? More often than not, businesses are paying for the space even when it's not being utilized. This option is great for short-term growth, but if your plans to expand don't move as quickly as you hoped, you could be paying for more space than you need.
On the other hand, you can work with your broker to include a right of first refusal agreement in your lease. Here's what that means. Say you come across an office space that fits your current space needs, and there is also an additional adjacent space that would be perfect for you to grow into when the time comes. A right of first refusal agreement ensures that before your landlord leases that space to a third party, they must offer the space to you first. This option is great for companies that plan on growing, but need a little more time to achieve their goals.
An important step in ensuring your new office location has the perfect amount of space is to analyze how your business has grown in the past and how you predict it will continue to grow in the future. From there you can formulate a realistic idea of how much additional space you may need, and decide if either shadow space or a right of first refusal agreement are viable options for you.
Where you work matters. That's why we've partnered with an online software platform to make it easy to search for spaces that are specific to your needs. All you need to do is enter your information here, and you will be given access to a database of office space listings complete with virtual tours, floor plans and all-in monthly prices. Finding the space of your dreams is only a click away.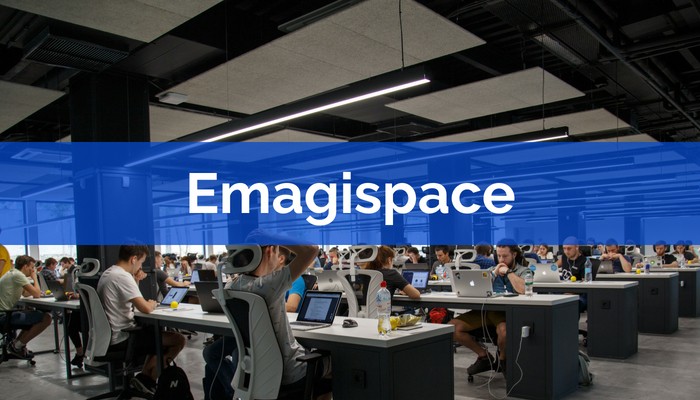 The latest movement in office design is uniting the benefits of both the open floor plans and private offices. Emagispace reached out to Bill Himmelstein for advice on how to balance the two designs to create a space that promotes independent and collaborative productivity.

Read the articlehere.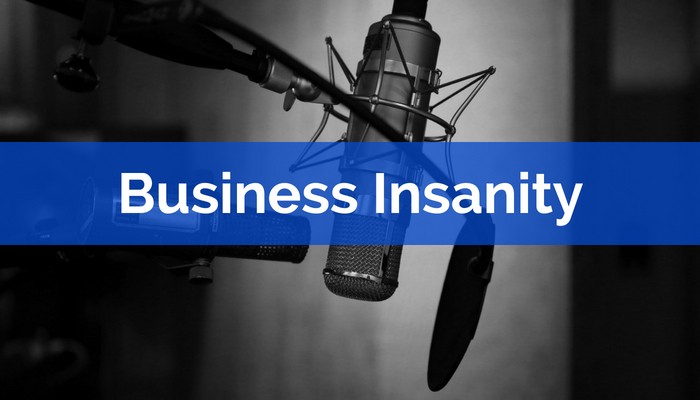 Barry Moltz, host of Business Insanity Talk Radio, invited Bill Himmelstein onto the show to discuss the wildly popular open office design trend. Follow the link to listen to the segment!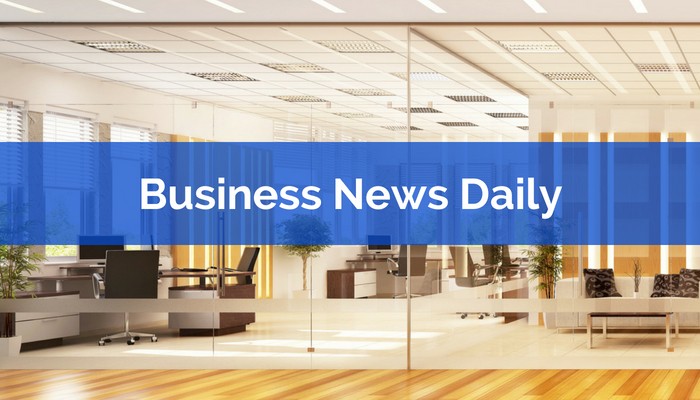 Business News Daily asked Bill Himmelstein about the effectiveness of office designs for small companies. While many small business owners assume that open offices are the top choice for all workers today, it may cause issues in some organizations.
You can read Bill Himmelstein's commentary here.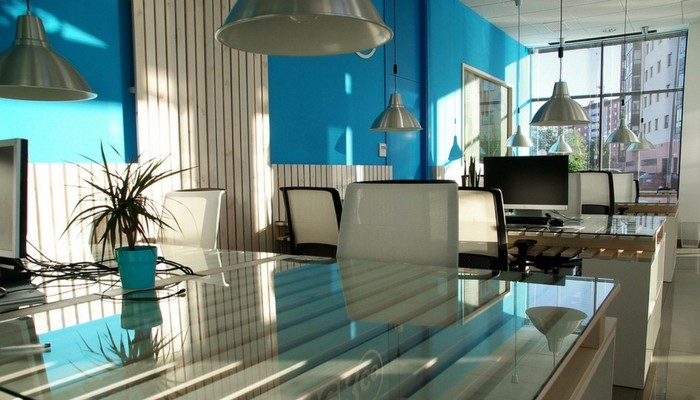 Conversations about what future employees want out of office design are no longer just about Millennials. Instead, the focus has changed to the newest members of the workforce: Generation Z. Corporations must begin to think about their future employee's work styles to help them and their businesses succeed. Here are a few things companies need to consider to cater to the next generation's office design preferences.
Acoustic Control and Privacy
Gen Z is competitive and determined, which means they work well when given designated areas of privacy for phone calls, meetings or deep focus work. In fact, roughly eight percent of the incoming generation wants an open office design, despite its popularity. (Likely due to the lack of privacy in a potentially disruptive environment.) While collaboration is still important, finding enough privacy to be able to complete work without distractions from colleagues or surroundings is a priority.
Natural Light
Daylight has been found to be the number one natural feature desired in workspaces, and it is vital for all employees, especially Gen Z. Designs that increase the amount of natural light promotes both health and work potential. Several studies indicate that employees who sit next to windows receive a more restful night of sleep than those who do not. Moving common areas next to windows with the most light, rather than containing light to private rooms, allows for maximum exposure for employees.
Financial and Mental Wellness Programs
Generation Z is mindful of what constitutes a healthy employer-employee relationship, which means they gravitate toward organizations that care about their workforce. Since student loan debt is a major focus for this generation, implementing programs that offer financial guidance will be a significant draw. Additionally, mental wellness initiatives will directly impact employee happiness and productivity, as well as attract new talent.
With the new generation comes new trends. Since the next workforce generation is almost here, corporations need to begin preparations now to remain ahead of the trends. Companies that fall behind the trends will lose out on the next wave of talent.
We are excited to debut our newest affiliate architect, George DePalma of the DePalma Group. This partnership opens up new opportunities for our clients to take advantage of elite space planning, architectural services and interior designers. Tenant Advisory Group is able to provide a variety of new services to help your business thrive.
About DePalma Group
Since 1977, our professional team of Corporate and Retail Strategists, Architects, Interior Designers, Space Planners, Graphic Designers and Visual Merchandisers have worked together as the DePalma Group, providing comprehensive, integrated service and innovative solutions for business and public spaces. The DePalma Group is dedicated to providing highly personal service from a proactive and focused multi-disciplined staff.
Companies are always tweaking their work environments to boost productivity and employee satisfaction, but are they running out of ways to change the office? Not yet. Businesses are electing to create outdoor office spaces to help staff relax and reconnect with nature. However, are outdoor office spaces a good idea?
The Perks
A well-designed outdoor office space makes for an effective recruiting tool, attracting top talent to the unique design. It increases employee satisfaction, reduces turnover and boosts productivity. Allowing employees to wander outside to work will give them more of a feeling of freedom, exposing them to much-needed natural lighting and fresh air. It can also contribute to the company culture, as an outdoor workspace offers a relaxed, casual way to connect across departments.
The Pitfalls
Weather can be unpredictable and sometimes brutal. Outdoor workplaces will be unusable for a large chunk of the year, due to cold, heat, wind, rain, etc. Another downside of an outdoor workspace is it can be more difficult to keep secure. There is also a fine line to walk when creating an outdoor workspace, as it can quickly become a distraction if it is too recreation-centric.
The Right Mix
If executed properly, an outdoor workspace can add a fun, unique dimension to an office. A large majority of the office should remain indoors while still incorporating outdoor elements such as natural lighting and plants. Well-developed indoor spaces will always be necessary, especially for roles that demand an environment with limited noise and distractions.
Corporations are finally thinking outside of the box and creating outdoor workspaces where employees can elect to work in a new setting or simply recharge. With the reversal in workspace design comes a number of benefits and pitfalls. However, as with most office designs, the best layout incorporates a mixture of styles to cater to every unique employee.
Increasing employee productivity has been a challenge faced since the early days of the traditional office space. Unfortunately, many companies overlook a simple yet crucial solution: office layout. Improving the overall design of a space can do wonders in improving corporate culture, leading to better productivity.
Small Changes for Huge Impact
Creating a healthy environment is essential to increasing productivity, as it impacts both the physical and mental health of your employees. The first step is to make sure the office is physically comfortable by maintaining a reasonable temperature, comfortable office furniture and adequate lighting. Consider natural sunlight and plants to make the room more approachable and improve the overall mental health of workers. (Poor lighting can cause people to feel more tired, experience eyestrain and can even amplify the effects of depression.) When planning the design of an office, it's also important to consider the furniture, as your employees will be using it in a full-time capacity.
Distraction-Free Zones
To foster a comfortable atmosphere in your office, limit noise in designated areas so employees may concentrate. While the open office layout is feasible for some industries, the best design will incorporate zones dedicated to employees who need to be on the phone as well as workspaces that focus on minimizing distractions. Additionally, place noisy office appliances and equipment in a separate area to decrease noise.
Adaptive Workstations
Rather than creating an office that is either all cubicles or one open room, design an environment that incorporates the advantages of both styles. Designated workstations will give your employees the benefit of an organized, private work environment, while an open area will promote collaboration and camaraderie. An adaptive workplace will also allow workers to find an area that best suits their current project to help their individual productivity.
The design, layout and future planning of an office is critical to the success of a business, as it can eliminate a variety of problems and induce stronger results for the company. With so much to consider when searching for a new office, working with a knowledgeable, professional broker can save you time and money, while achieving better results.
Organizing the layout of your new office space is about more than just configuring desks — this complex art is actually an important contributor to your overall company culture and happiness! You'll need to consider important factors like gathering areas, noise level and relaxation stations. Here are a few key factors to keep in mind while planning a new office space.
Remember the Employees
Employees will spend a significant amount of time in the new office, so it's important to consider their wants and needs to increase workplace satisfaction. A well-designed office should adapt to the needs of the workers, and match the culture of your company. For example, a collaborative business will want an open space and less private offices, as that will promote communication. Space planning can also set aside an area where employees can personalize their work environment to create a sense of ownership and encourage productivity.
Plan for the Future
A company is never done growing, so leaving room for expansion when space planning can save money down the road. Consider how fast growth will happen and how many employees the company may need to accommodate down the road. Don't forget about storage as well. How much will your company need? Every business has different storage and filing needs, but it is always a critical aspect of a successful office layout.
Attract Top Talent
Proper space planning can create an inviting place to work, allowing you to attract top talent. Everything you can do to increase the quality of life for your employees will be reflected in the productivity of your office. Americans spend almost as much time at the office as they do at home, so building an office space that makes your employees happy is vital to the success of a company. It is definitely worth the extra budget to create an inviting and comfortable work environment.
Companies with several departments may want more than one type of layout within the office, as each department may thrive in different layouts. (Accounting may want cubicles, marketing may want an open floor plan and executives may want private offices). Working with an established broker will give you access to other professionals, such as an architect, who can help design your office layout.