Executive Networking With Tenant Advisory Group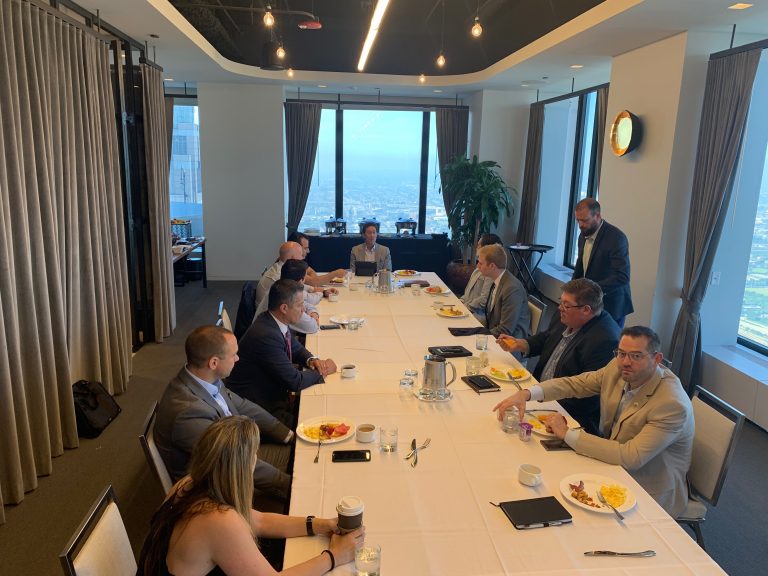 Every month, Tenant Advisory Group hosts an Executives Bruncheon to provide an opportunity for Chicago business leaders to build new, meaningful connections and discuss topics relevant to running a business.
During July's Executives Bruncheon, attendees were prompted with one question: "What is one challenge you are facing in your business?" Here are a few of the lessons shared in response:
Michael Reddy, President, Digital Authority Partners – Who to hire next? How to scale up in most profitable way? Answer- Keep the recruiting engine turned on. Have a bench of people ready to pull the trigger. No single one person makes that much of an impact.
Jamie Horn, Principal, Horn Design – Provide a service but treat it like a commodity. Profile the right type of client and only go after those. Ask them to do a site visit and increase touch points.
Robert Minshall, Partner, FGMK – Talent acquisition and talent development. "What's expected of me and does someone care for me?" You need to be honest about performance.
GUEST LIST:
Michael Reddy, President, Digital Authority Partners
Dan Levin, President, Liventus
John Miller, President, Passport Software
Mason Awtry, CEO, Wurkwel Ventures
Joel Wilcoxen, Former CFO, Girls Scouts of Chicago
Robert Minshall, Partner, FGMK
Scott Glickson, Partner, Pursant
Mike Olson, Director of Acquisitions, Precision One Dental
Brooke Saucier, Curator of Opportunities, Glantz Design
Zak Dabbas, Co Founder, Punchkick Interactive
Manny Flores, President/ CEO, SomerCor
Jamie Horn, Principal, Horn Design
Laura Dribin, CEO & Co Founder, Peritius Consulting
Bill Progalz, Principal, 360 Benefits
Alexandra Zaporozec, Managing Director, Marengo Hampshire Partners