Executive Networking With Tenant Advisory Group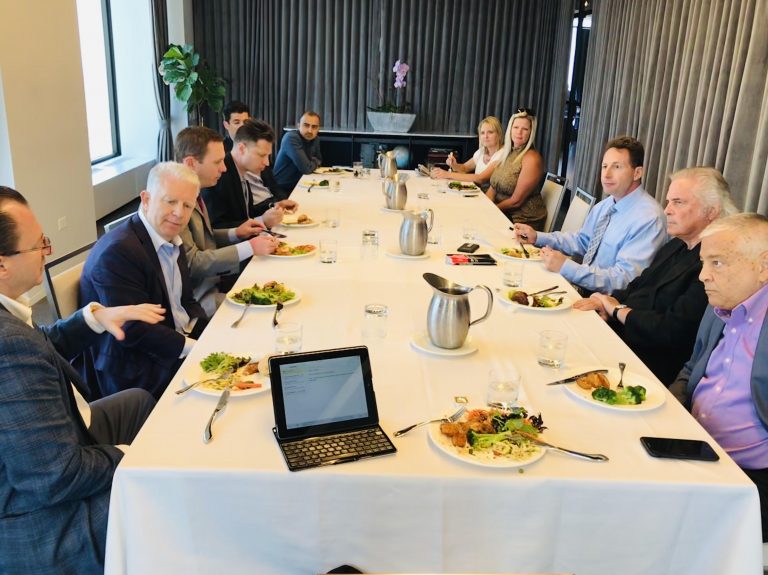 Every month, Tenant Advisory Group hosts an Executives Networking Event to provide an opportunity for Chicago business leaders to build new, meaningful connections and discuss topics relevant to running a business.
During July's Executives Luncheon, attendees were prompted with one question: "How do you build your company's culture?" Here are a few of the lessons shared in response:
Bill Himmelstein, CEO and Founder Tenant Advisory Group – Culture is tough when team members work remotely but we focus on values. 1. Be responsive. 2. Do what you say you're going to do. 3. Put clients' best interests first.
Bob Bensman, Founder & CEO, The Bensman Group – I tried to design our culture as a family. Family is always a number one priority. Be authentic, be personal and be honest with people.
Melissa Dotson, President/Owner, Rieke Corp – Work hard and play hard. It's all about the results. You have to ask yourself: "Is the decision good for the customer and good for the company?" before you make the decision. My team also gets together once a month for an activity. Lots of team members been with us for 15 years or longer, so we're very focused on prioritizing family.
GUEST LIST:
Brian Ganser, CEO, Strive Consulting
Jim Beavers, Executive Director, Hall Prangle & Schoonveld
Jonathan Rothstein, Senior VP, MB Bank
Bob Bensman, Founder & CEO, The Bensman Group
Nick Sickler, Partner, John R. Waters & Co
Peter Karnowski, President, Great Point Capital
Sagar Pandya, CoFounder, Middleground IT
Tim Schumm, Founder & President, Lucas James Talent Partners
Larry Soldinger, Managing Partner, LJ Soldinger & Associates
Gini Shahzada, Co-owner, Apex 3
Melissa Dotson, President/Owner, Rieke Corp
Adam Boris, Partner, TechCXO
Morrie Elstien, Founder & CEO, MorrieConnects
Chris Gandy, Founder, Midwest legacy Group
Erryn Cobb, CEO & Founder, Fetch IMC
Terri Crittenden, CEO, Fredman Design Group