Executive Networking With Tenant Advisory Group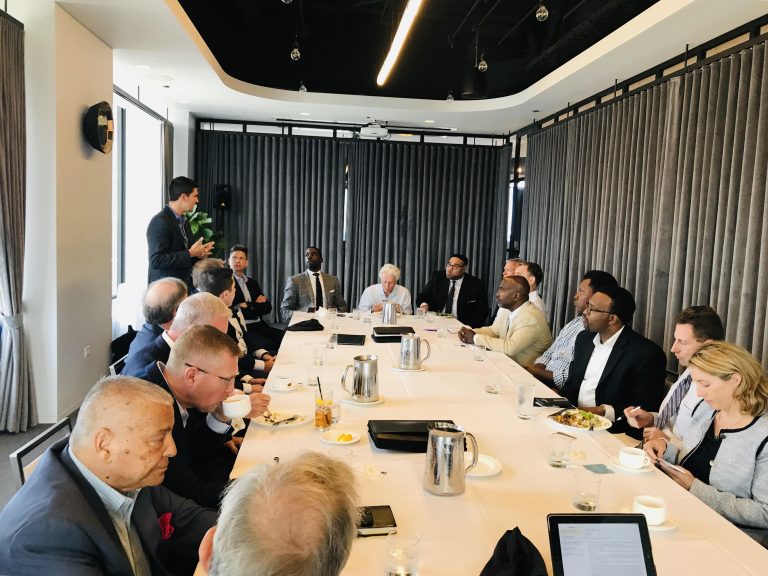 Every month, Tenant Advisory Group hosts an Executives Luncheon to provide an opportunity for Chicago business leaders to build new, meaningful connections and discuss topics relevant to running a business.
During November's Executives Luncheon, attendees were prompted with the question: "What's the biggest mistake you've made and how did you overcome it?"
Here are a few of the lessons shared in response:
Michael Reddy- We had issues with prioritization. In order to prevent this you have to be consistent with tracking and understanding what your people are doing.
Bejan Douraghy-  I took on a partner that didn't work out well. Before bringing anyone on board, make sure your values and vision are in alignment.
Bill Burris- I spent too much time working in the business and not on the business.
GUEST LIST:
Bill Bast, Partner, Thornton Tomasetti
Jonathan Rothstein, Senior VP, MB Bank
Bill Burris, Managing Director & Partner, npn360
Morrie Elstien, Founder & CEO, MorrieConnects
Bejan Douraghy, President & CEO, Artisan Talent
Bill Himmelstein, CEO & Managing Broker, Tenant Advisory Group
Jim Vaselopulos, CEO,  Rafti Advisors
Lee Singer, Partner, FGMK
Erryn Cobb, Founder & CEO, Fetch IMC
Davis Jaspers, Owner, Vitalife Weight Loss
Jason McAllister, CEO, Paragon Tech Inc.
Bita Buenrostro, Co-Owner, Dublin's Restaurant
Paola Meinzer, Marketing Director, Manning Silverman
Nardita Crespo, President, Millennium Concepts
Chris Gandy, Founder, Midwest legacy Group
Michael Reddy, President, Digital Authority Partners