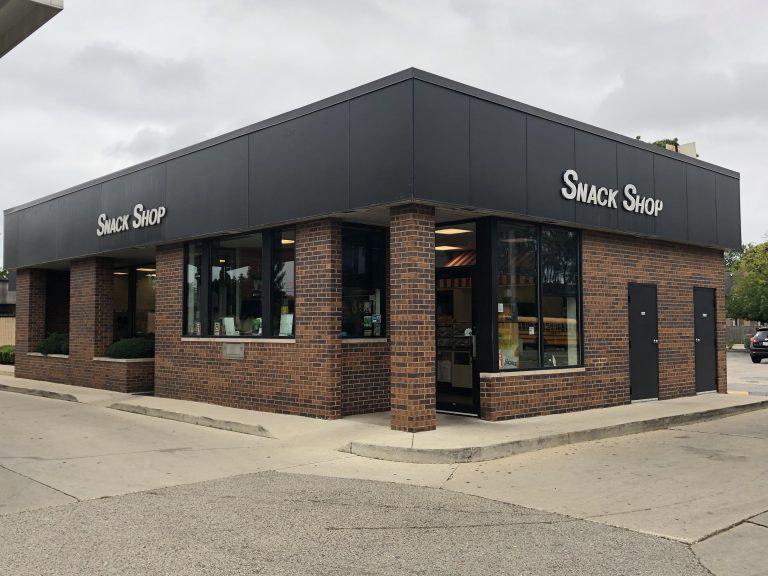 Approximately 1.5 acres located at the corner of East Dundee and Wolf Road. Just minutes away from the new Wheeling Town Center which is currently under construction. The Wheeling Town Center is a $110 million dollar transit-oriented master-planned mixed-use development where it will be the "Center of it All." This is a great location for any commercial or office use – it's close to all the action.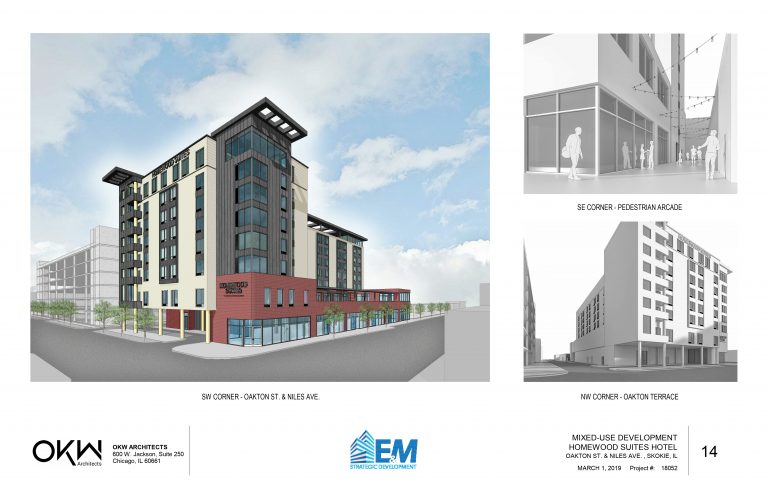 Description: Here is an opportunity to lease in the base of the new Homewood Suites Hotel in Skokie on the prominent corner of Oakton & Niles. The space is divisible to possibly 2 – ~5,000sf restaurants and a 2,130 retail use. It's adjacent to a new residential development site with plans to build 92 loft style dwellings.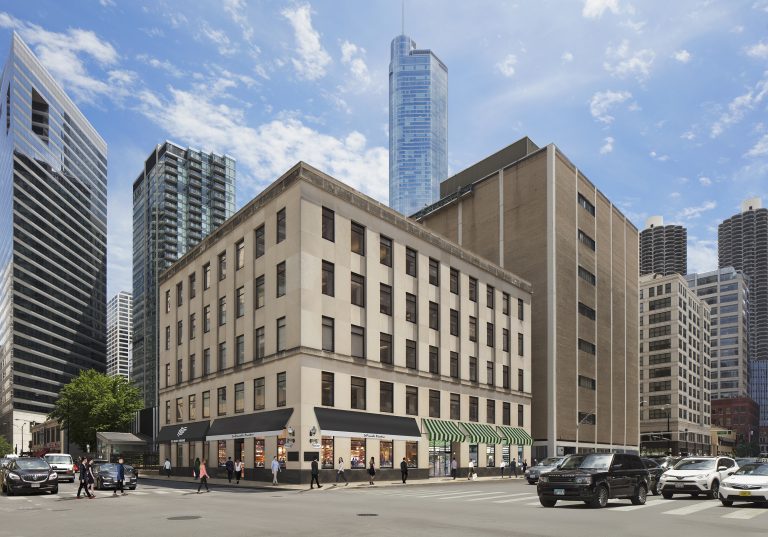 Description: Prime Corner retail space in the heart of River North. This is a great opportunity for a restaurant, bar, coffee shop, etc. with lots of natural light and a ton of foot traffic. It is also less than 2 blocks from the blue, brown, green, pink and orange line trains.
The South Loop, River West and West Loop each have taken their turn as being Chicago's "it" neighborhood. Now it's time to turn our eyes towards the Clybourn Corridor, the thin strip of land on the western edge of Lincoln Park between Clybourn Ave. and the Chicago River. This area already serves as a main shopping destination for Northsiders, and the recent addition of Newcity is part of a continuing trend in this area. There are many developments currently in progress with many more slated to come online for the near- and long-term future.
The South Loop real estate market has been exploding in the last couple years, but what is the next neighborhood to experience a boom? Perhaps the answer isn't just one, but several. As businesses keep shifting their focus to downtown, neighborhoods surrounding the popular Loop, will boom: River West, River North, Goose Island, New City, Near West Side and Near South Side.
The Chicago real estate development industry has been buzzing this summer with dozens of innovative new projects aiming to break ground in the next year in the booming South Loop neighborhood. Tenant Advisory Group predicted at the end of 2014 that the South Loop will continue to be a red-hot neighborhood, and it looks like this momentum will last through 2017 and into 2018.
It's an exciting time in the Chicago tech scene, with new startups changing the entire face of our commercial real estate market. This infusion of creativity and drive is fantastic for our city, but is it really driving our overall economy forward? Reports say it's not.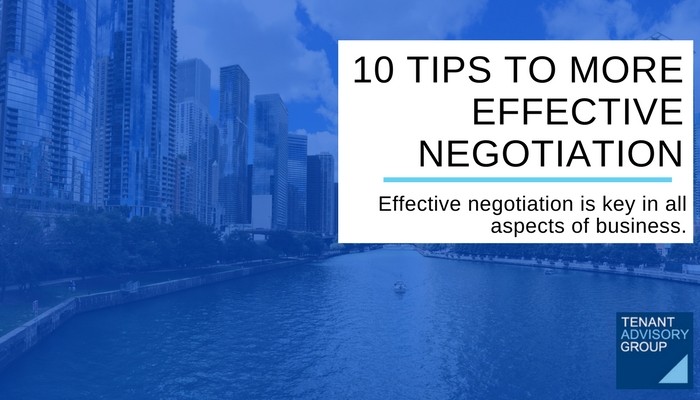 Effective negotiation is key in all aspects of business. Whether it be getting the raise you deserve, landing a deal, or with a lease getting the most "bang for your buck", if you will.