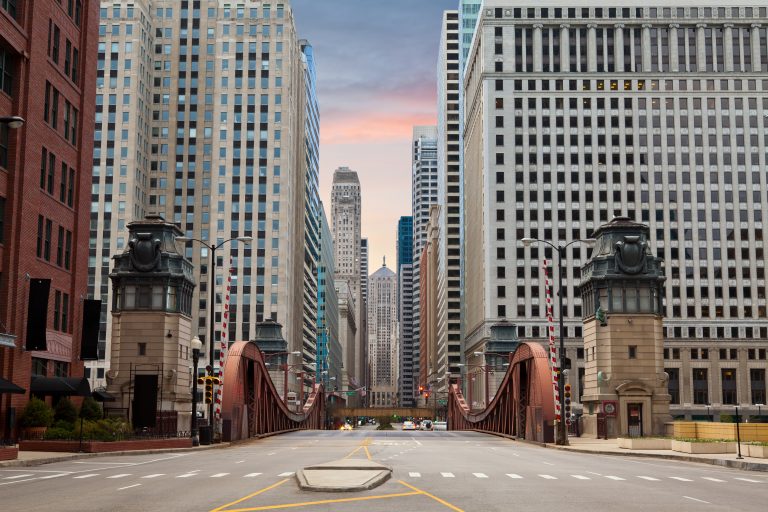 As rental rates continue to rise for commercial space in the near west side, companies moving to LaSalle Street and the Loop are reaping the benefits. The Loop has been experiencing a strong push in building upgrades, amenities and renovations thanks to the success of River North and River West. The end result is a healthy inventory of updated vacant space with tremendous amenities in traditionally high-demand neighborhoods. Here are a few things to consider when selecting your next office:
Supply & Demand
Areas like LaSalle Street and the Central Loop, which historically have been seen as high-demand and high-priced, are actually offering more for the money than neighborhoods like River West, Fulton Market and West Town.
Proximity vs. Practicality
While the allure of being close to Google and McDonalds is enough for people to pay higher rents for lower quality and little to no amenities, savvy business owners are taking advantage of lower rental rates and getting centrally located spaces in great buildings.
Location Fundamentals
Real estate will always be about location. When finding the right office, consider where it's located in proximity to employees, current clients, potential clients and vendors. Remember that if the space is out of the way, it will make it difficult for prospective clients to find the business.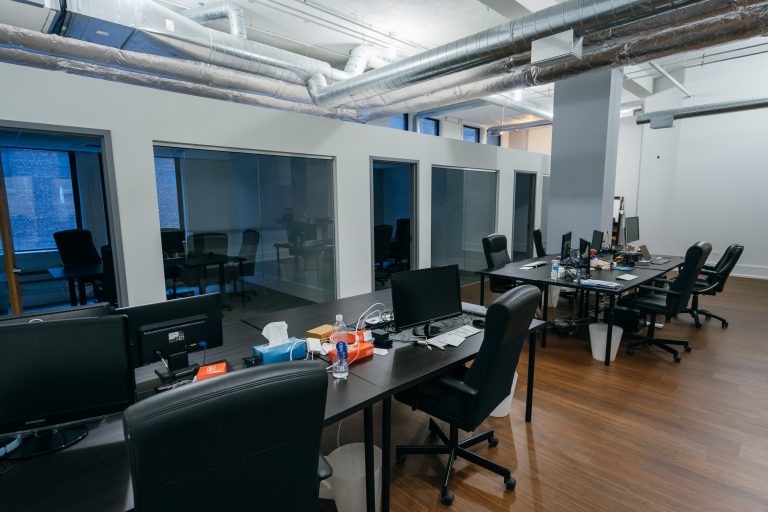 Description: Here is an opportunity to sublease a fully-furnished property in Chicago's Loop. This space is a newly built loft-style office with exposed ceilings. There is a large collaborative kitchen area, 11 workstations, 3 large offices/breakout rooms, 2 small offices/phone rooms, and a lounge area.
The sublease is move-in-ready and available immediately. The least is set to expire on April 30th, 2025.
Size:2,438 SF
Cost:  $21.50/sf
Location: 218 S Wabash, suite 280, Chicago, IL 60604
Before signing a lease, you want to make sure you are happy with the terms for the entire lease duration. To do this, you must understand the internal pieces of a lease so you can negotiate favorable terms with the landlord.
Right to Terminate:

This section of the contract describes what will happen if the contract is ended early or defaulted on, and describes the conditions for termination. Either party has the right to terminate the lease for a variety of reasons. However, one source of power you can ask for is a break clause which permits the tenant to terminate the lease without being obligated to pay the remaining rent balance should there be a timely notification of the intent to leave. This can be a great source of leverage to restructure a lease regardless of how the market has changed since the inception of the lease.
Surrender of Premises:

A surrender of premises clause stipulates the conditions of how the premises should be returned to the landlord and what procedures to follow when the lease ends. The clause outlines the tenant's obligations, the landlord's rights and what happens to any property left behind. It is acceptable to negotiate for the space to be returned in broom clean condition, and nothing more. The landlord may ask for space to be returned to white box condition, but that is too much to ask.
Gross Lease:

A gross lease is a type of commercial lease where the landlord pays for the building's property taxes, insurance and maintenance. The gross lease can be modified to meet the needs of a particular building's tenants, and a gross lease may require a tenant to pay utility bills. It's important to make sure capital improvements are not passed along to tenants through operating expenses. When negotiating a gross lease, the tenant should ask which janitorial services are provided, and how often they are offered. The benefit of a gross lease is the convenience for the tenant to forecast a static expense.
Insurance requirement:

The insurance requirement of a lease defines the lease provisions of specific insurance coverages, indemnity, restoration, self-insurance and subrogation. What makes this negotiation difficult is the ever-changing terminology and coverages of insurance. It is recommended that you have a qualified insurance broker review the coverage requirements.
Damage or Destruction Clause:

A damage or destruction clause in a lease agreement outlines the rights and obligations of the parties to the lease in the event that the leased premises are damaged or destroyed during the term of the lease. Seek to minimize the time in which the lease can be terminated, and maximize the remedies available for the tenant.
Understanding the different terms, clauses and definitions of a lease is half the battle of negotiating a favorable lease. Make it as easy as possible to weave your way to a tenant-friendly lease by knowing the different pieces of a lease to even the playing field.
If you've signed a lease for office space or talked with any commercial landlords lately, you've probably been asked about having General Liability Insurance.
Why is this insurance coverage so important? Because landlords can be held responsible for anything that happens to anybody while on the property.
"While the landlord does carry insurance, in every lease, ownership requires that its tenants carry insurance as well to cover loss in their specific space," says William Himmelstein, founder and CEO of real estate consulting firm Tenant Advisory Group. "It's a way to spread the risk across a few different policies; and in the landlord's case, hopefully any claims are covered before it hits their insurance."
Click here to read the rest of the article featuring Bill Himmelstein.
Co-working workspaces are becoming the new norm for up-and-coming businesses, offering the creature comforts of a big corporation – high-tech workstations, coffee supplies, conference rooms – at a price startups can afford. However, just because a co-working space seems to have it all doesn't mean there isn't room for negotiations or amendments to your lease.
Bill Himmelstein, founder and CEO of Tenant Advisory Group, has put together a few crucial components to consider before signing on the dotted line:
Amenities
Exercise ball chairs and trendy lighting are fantastic touches, but remember to factor in all aspects of your business into the monthly cost. Does it include internet access? Phone plans? Access to communal coffee and food? These amenities can be used as bargaining chips in negotiating with the landlord. Understanding what's included in your leasing package and what's additional is key to being budget savvy.
Flexible Terms
One key advantage to renting a co-working space is the option of a short-term lease — three- and six-month terms and even month-to-month payments can be negotiated. (Free Range in Wicker Park offers flexible 10-day passes.) This can be especially appealing to freelancers who want a stable work environment without being tied down to a long lease.
Unused Spaces
Co-working options can be found anywhere, not just with large companies like WeWork. Chicago's many converted warehouses and vintage office buildings are full of carved out communal spaces with a plethora of opportunity. Since leases in these leasing packages aren't usually as structured, having an expert on-hand can save some of your company's valuable funds.
For more information about how Tenant Advisory Group can help you negotiate your co-working space lease, contact us today.
2) Should "Build-Outs" be in my contract? Who pays for the build-out?
Build-Outs are required when the leased space needs to be upgraded or remodeled for the tenant's commercial needs. Due to the major expense of any construction on a space, this is something that should be a part of the lease. The landlord can negotiate either a turn-key build-out or a flat dollar allowance in order to pay for the modifications.
Turn-Key Build-Out: Here the landlord will cover the entire amount of the build-out. When the landlord does agree to this, rent will often be adjusted (raised) for the possibility of steep construction costs
Flat Dollar Allowance: The tenant can liken this to a construction budget. A flat amount of money will be allotted to the tenant by the landlord. Any incurred costs that exceed the allowance will be the responsibility of the tenant.