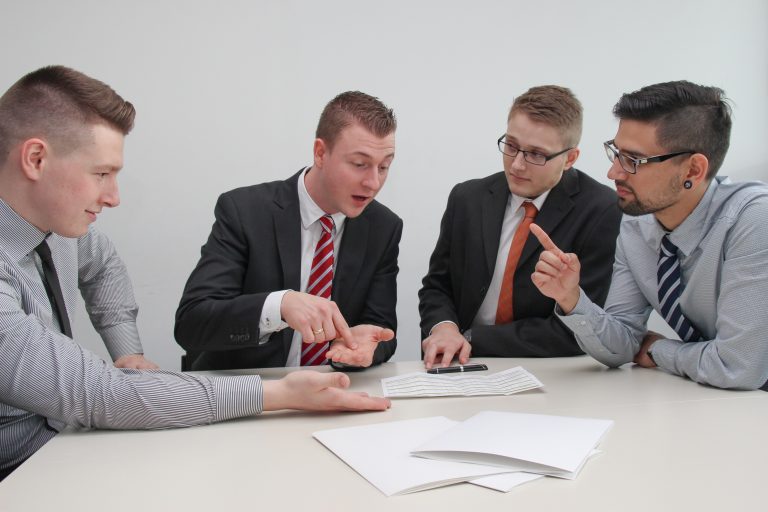 Co-working workspaces are becoming the new norm for up-and-coming businesses, offering the creature comforts of a big corporation – high-tech workstations, coffee supplies, conference rooms – at a price startups can afford. However, just because a co-working space seems to have it all doesn't mean there isn't room for negotiations or amendments to your lease.
Bill Himmelstein, founder and CEO of Tenant Advisory Group, has put together a few crucial components to consider before signing on the dotted line:
Amenities
Exercise ball chairs and trendy lighting are fantastic touches, but remember to factor in all aspects of your business into the monthly cost. Does it include internet access? Phone plans? Access to communal coffee and food? These amenities can be used as bargaining chips in negotiating with the landlord. Understanding what's included in your leasing package and what's additional is key to being budget savvy.
Flexible Terms
One key advantage to renting a co-working space is the option of a short-term lease — three- and six-month terms and even month-to-month payments can be negotiated. (Free Range in Wicker Park offers flexible 10-day passes.) This can be especially appealing to freelancers who want a stable work environment without being tied down to a long lease.
Unused Spaces
Co-working options can be found anywhere, not just with large companies like WeWork. Chicago's many converted warehouses and vintage office buildings are full of carved out communal spaces with a plethora of opportunity. Since leases in these leasing packages aren't usually as structured, having an expert on-hand can save some of your company's valuable funds.
For more information about how Tenant Advisory Group can help you negotiate your co-working space lease, contact us today.

Is your business overcompensating for the key buzzwords in company office space right now? Of course, we are talking about fun and collaborative. In order to impress clients and potential hires, creating a comfortable office space is an obvious goal for any company. However, there needs to be consideration into whether your new ping pong table actually meshes with the culture that is already ingrained in the fabric of the company.
The Game Room
While there is no harm in having a foosball table in office, be wary of turning the workspace into a game room. Everyone is attempting to follow in line with the "fun office space" trend, however many do not hold the same values that a company like Google does. Before buying the hot new toy, ensure that it makes sense for the image you are looking to portray. Avoid making this a priority unless it is harmonious with the clientele and talent you are trying to attract.
Open Concepts
Many companies have transitioned to the collaborative work space with an open concept. The idea surrounding this design is to create an environment that invites team effort into projects. If this suits the business that you are in, then it is a great idea. However, some business owners have found that it is more functional to have private areas where employees can engage in their individual work. Maybe for you it is a combination of both. The key here is to create a space that gives the most efficient utility, not just follow the latest trend.
In my experience, culture and a strong work environment derive from leadership and not gadgets. While it is important to attract talent, you want the right talent that is working, not playing. When the design of your space is all said and done, remember to keep a balance between working hard and playing hard. Any efforts should be about building a productive workforce.