The negotiation process can be intimidating, but it doesn't have to be if you go in with the right attitude and information. Whether you're looking to increase your salary, restructure part of your lease or save money on that new car, follow the tips below to get what you want and feel good doing it.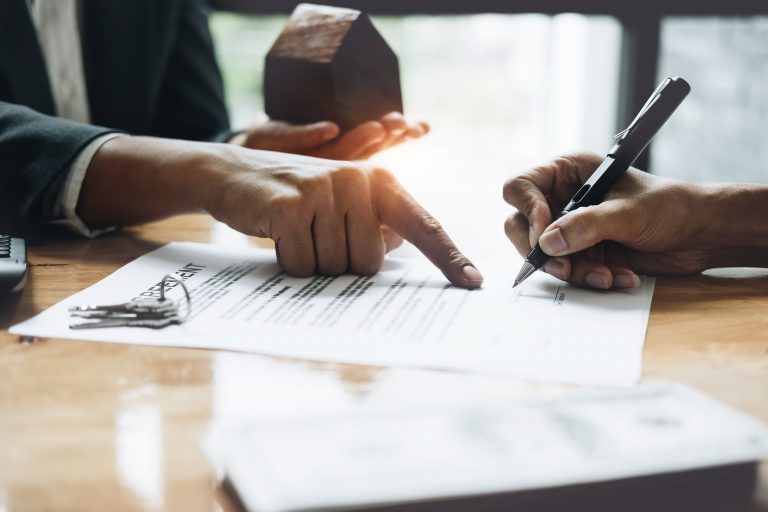 Up-and-coming areas can be a scary concept for some business owners. One day you're paying low rent in a semi-popular part of town, then a few years pass and the area is booming, people and other businesses are flocking over and rent is skyrocketing. However, you don't have to pay a fortune in rent or change locations if you take the right precautions. Here's how you can hold onto your prime real estate at a fair rate.
The best way to navigate the tricky landscape of a lease is to stay current on all the common phrases, clauses and definitions. You may have a general understanding of the terms, but it takes a professional to really navigate the ins and outs. Here are a few of the most common points you may encounter in your Chicago office space search.
Real estate negotiating can either be an exciting or stressful process. If you are a broker you must have ice in your veins and know the people you are dealing with. Fortunately, if you are a third party, this allows you to be much more objective and take the emotions out of it. Viewing the other side of the deal as your partner (rather than your adversary) is a way to get started on making both sides happy. Here are a few tips to think about while negotiating.
From the seasoned lease or contract negotiator to the first timer, it is vital to have a strong set of ideals behind all negotiations. The more confidence in and acumen with these skills that one has, the higher opportunity for coming away with a positive outcome.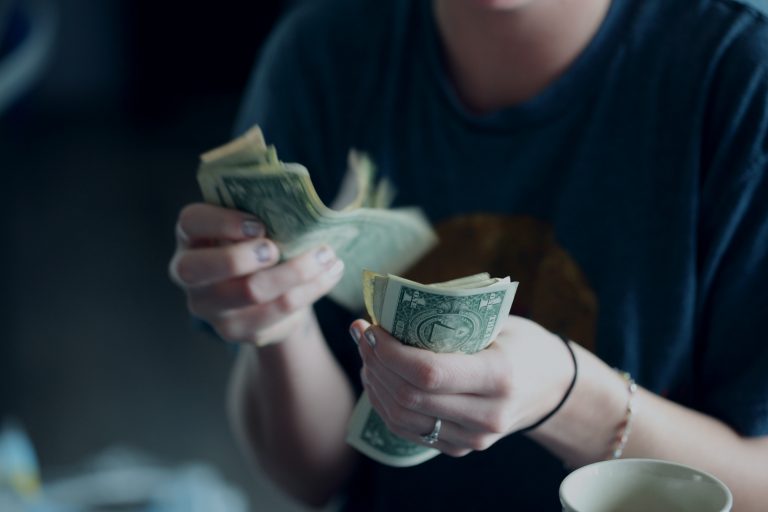 A space may be absolutely perfect, but need substantial work to become the perfect space for you. For this, a Tenant Improvement Allowance, number of dollars the landlord is willing to offer per square foot of rentable space, is extremely beneficial.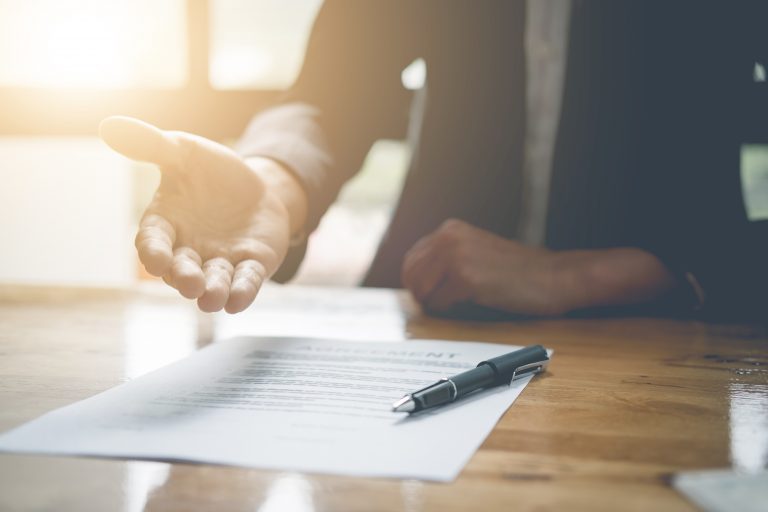 Negotiation is an integral part of initially securing your lease. Imagine this: Your broker did a great job negotiating your lease. The space comes with all the amenities you could imagine AND you saved a great deal of money a few years prior when you signed. Your company loves this space, but this year has been a little slow and goals weren't quite reached.
Before you uproot your entire company and move everyone to a space you deem sub-par, consider renegotiation in the form of back-end loading.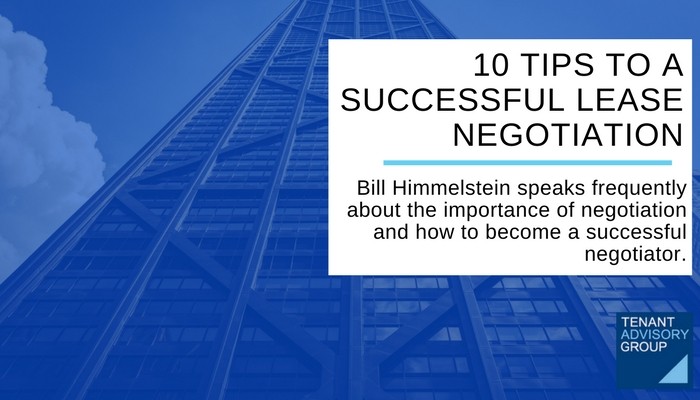 Bill Himmelstein speaks frequently about the importance of negotiation and how to become a successful negotiator. His last seminar honed in on the importance of negotiation when securing your lease. Below are his 10 Tips to a Successful Lease Negotiation.