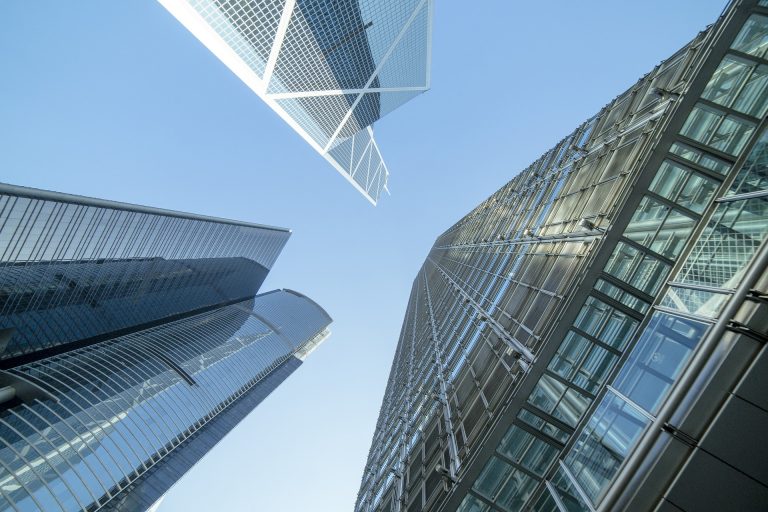 When negotiating a new lease or lease renewal for commercial office space, many business owners and operators believe they can use a trusted family lawyer, IP, tax, corporate or other non-real estate attorney to help mediate terms. While it may be tempting to choose a lawyer you're familiar with over an expert in real estate, it's critical to find legal counsel that specializes in real estate law to ensure the best outcome. Together with a skilled broker, a commercial real estate attorney will save clients money and mitigate the risks inherent in any transaction. Here are a few of the most common scenarios during lease negotiation that demonstrate the importance of going with a real estate lawyer.
Prioritizing the Essential Elements
Attorneys that specialize in real estate law know how to prioritize the numerous clauses in a lease and fight for their client on issues of crucial importance. A common trap for lawyers who are unfamiliar with commercial real estate are the provisions dealing with unforeseen incidents or disasters, such as how quickly a landlord is required to repair a space after a fire. While this may seem like an important item to negotiate, there are more urgent areas to focus on, such as hold over rate or relocation language. Attorneys familiar with the intricacies of real estate know that disasters, such as fires, are extremely rare in today's commercial office buildings. Haggling back and forth for extended periods of time on issues that may never occur only costs a client more money.
Capitalizing on Opportunities
Real estate lawyers know how to take a potentially negative clause in a lease and turn it into a positive opportunity for their client. For example, landlords frequently wish to reserve the right to relocate an existing tenant after a lease has been signed in order to create room for an incoming tenant that requires a larger, contiguous space. Rather than sink a deal over this issue, a real estate attorney will negotiate the terms of the lease so that any relocation will be to a higher floor with better views, with the landlord covering the costs of the move and build-out of the new space.
Learning on the Fly
It's no secret that legal counsel is costly and work is billable by the hour. Thus, clients shouldn't want their attorneys to be learning on the job. Unfortunately, this is what often happens when you hire a lawyer that you have a personal relationship with but who has no real estate experience, as they will need to study the new terms. This can also reduce the effectiveness of the broker, whose deal-making prowess can be stifled by an inexperienced attorney. All in all, going with a real estate attorney can save you substantial money on legal fees.
The field of law is much like medicine, in that lawyers specialize in a specific area of expertise. You may trust a long-time general counsel who has helped out in other matters, but working with an attorney who's well versed in real estate will help mitigate risk, save money and ensure the lease you sign is the best possible deal. Lease negotiations can be complex and contentious, and you'll want an expert on your side to secure a successful transaction.
We are proud to announce our newest partnership with Dan Porcaro of PSM Partners. This exclusive partnership enables us to offer you premium phone and data brokerages services, as well as cloud services. Through this new affiliation, TAG will be able to provide even more services and solutions to help grow your business. Click here to learn more about Dan Porcaro.
About PSM Partners
Porcaro Stolarek Mete Partners, LLC (PSM) is a business and technology consultancy located in downtown Chicago. They focus their business strategy efforts on strategy development and strategy execution for firms under 500 million in revenue. Their technology consulting offerings center around getting small and mid-sized businesses to the cloud, managed services and IT strategy consulting. PSM also has a carrier services group that brokers voice and data services for their clients.
Chicago is the third largest city in the United States which means there is a deep pool of potential office spaces to fit just about any business. Prior to beginning the search for new space, many of our clients are interested to know what exactly is involved in the process. Through our experience we've assembled a list of the most important steps involved along with tips and tricks we think will help business owners.
Timeline
Aim for a minimum of nine months before you're ready to lease or purchase a space. Keep in mind that at least six months worth of time is essential to account for site selection, business term negotiations, attorney review, architectural design, permitting and any interior construction or design work to fit your specific office needs. 
The Search
A tenant representative will start with a survey of the market to deliver relevant property options that fit your specifications in terms of a budget, location, type, size and quality of a space.
In addition to the standard software that all CRE firms use, Tenant Advisory Group has established a network of resources to efficiently uncover both newly on- and off-market listings that will be increase the quality of your search.
Assuming a budget of a certain amount per month, desired office size, building class and neighborhood proximity to transportation are all variables that can be adjusted to stay within your means.
After you've selected a list of properties of interest, a tenant representative will organize tours of all potential buildings, helping to guide you through considering all the logistical factors involved with each space.
One great way to get the most out of your dollar is to consider reducing the number of private offices in exchange for a larger bullpen area to reduce the square foot per capita. However, if individual offices work better for your type of business, and you are not looking to compromise on size, then shifting from a Class A to a Class B building can still maintain relative quality building finishes with amenities while substantially reducing rental rates.
Business Term Negotiations
Once the list is narrowed down to a handful of properties that seem like a potential fit, the next step is to submit RFPs that seek to achieve all of your goals, both financial and in terms of space quality and layout.
Even if you've chosen one property for your top choice, seeking proposals from multiple properties will provide you with market comparables to facilitate more negotiating leverage.
In addition to appropriate rental rates, a tenant representative broker will understand terms and be an advocate for you to achieve fair market concession packages such as rent abatement; tenant improvement allowances; escalations; securitizations; rights to expand or renew; and termination rights.  Working with a tenant representative who possesses a deep knowledge of fair market values will be indispensable to this process and overall cost savings.
Upon receiving proposals, a broker will run analyses to outlay the financial impact of the Landlord's response and will submit counters to advance the negotiations toward your goals until acceptable business terms are agreed upon.
If there is a need for a build out, this will also be the time that a tenant representative will coordinate efforts of an architect to design the space to your specifications. A space planner might be provided from the building, particularly if they will turnkey the work, or an independent architect may be involved.
One thing to keep in mind during the negotiation process is to organize your paperwork. Prior to signing a Letter of Intent with a particular property, the landlord is most likely going to require you to show them financial statements and/or the last two years of your tax returns to be assured that you will be able to pay your rent in a timely and stable manner.
Attorney Review
Once both sides have come to agreement on the key business terms, a tenant representative will coordinate the attorney review process. The will work alongside your attorney to ensure the legal language reflects the negotiated terms.
If your business does not have an attorney you use that specializes in real estate, Tenant Advisory Group is available as a referral source to qualified and affordable real estate attorneys.
Navigating Construction
Upon lease signing, Tenant Advisory Group will continue to assist with coordinating walk-throughs of the space for meetings with the architect and contractor bidding. We will be there to track progress against the project completion dates to make sure everything and everyone is moving forward efficiently.
Tenant Advisory Group is also available to make introductions to quality furniture vendors, movers, phone & data brokers, IT vendors, insurance brokers, and other ancillary professionals to help facilitate the process.
Moving Checklist
Receive quotes from several movers and line up a company well in advance
Line up the phone and data broker to set up the phone and data lines so they are ready by the time you move
Contact your IT support and let them know about the move at least six months in advance, but no later than 90 days
Recycle or donate unwanted electronics and furniture
Consider meeting with a furniture vendor to decide on reusing existing furniture, purchasing new or purchasing refurbished furniture
Gather any necessary paperwork for potential tax write-offs
Obtain a copy of the building rules and regulations
Identify the best point of contact from the building for all moving-related, space buildout and daily space operations questions
Understand the acceptable moving procedures in terms of hours, parking, unloading and elevator access
Establish a packing schedule to determine what can be packed in advance or last minute to reduce disruption to productivity
Setup mail forwarding from your old address
Order stationery, business cards and envelopes with the new address printed on them
Change your mailing address on your business registration with the city, website, social media, Google, credit cards, bank accounts and other professional organizations
Notify your network of clients and vendors that your company has a new space and address to proactively avoid any interruptions in productivity
Why Use a Tenant Representative
The tenant does not pay any commission for the brokerage services they receive. The services are paid by the landlord. Even if the tenant negotiates direct, the landlord still pays a commission to its in-house brokers. Shouldn't you have an experienced advocate on your side, too?

An attorney can negotiate legal terms, but typically does not have sufficient micro-knowledge of the changing local real estate market conditions to ensure you receive favorable business terms.

Tenant Advisory Group has established a network of trustworthy, qualified and affordable real estate-adjacent professionals to incorporate into the transaction, in order to fully service all of our client's needs.  

Tenant Advisory Group is committed to bringing best-in-class commercial real estate services to every end user, and proudly saves our clients an average of $15,000 per person on leasing costs and over 20% on purchases.
There are never enough hours in the day when you're a small business owner. Try adding relocating your business to your list, and you'll really have your head spinning. While important, finding a new office is a daunting task and can soak up drastic amounts of time. Thankfully, there are Chicago Commercial Real Estate professionals who want to help you.
Find a Space
With a sea of options available, how do you narrow it down to the handful of spaces that are perfect for your business? A large part of a broker's job is to understand the market and what's available for potential tenants. A commercial real estate professional will be able to identify what your business needs, and find the right space much more efficiently than you could, saving you time and frustration.
Schedule Walkthroughs and Meetings
Scheduling meetings with landlords and space walkthroughs take much more time than you'd think, taking away from the day-to-day of running your business. Commercial brokers will simplify the process by prescreening the space to ensure it's worth your time to visit. From there, they will work with your schedule to find the best time to tour the space. The added benefit of having a broker on your side during a meeting is their knowledge of the market and fair lease terms, which can provide additional negotiating leverage
Negotiation and Paperwork
Negotiating a commercial real estate lease requires skill and knowledge of what can and can't be conceded. While an attorney's role in the lease negotiation process serves to minimize risk, a commercial broker's role is to minimize cost. Only a season professional, who is keenly aware of the market, will know what to ask for with regard to items such as tenant improvement dollars and rent abatement. Your broker's intimate knowledge of commercial leases will help ensure you are getting the best possible terms.
Chicago real estate is all about local market knowledge. Working with a professional who is an expert in their discipline can save you an immense amount of time, money and frustration.