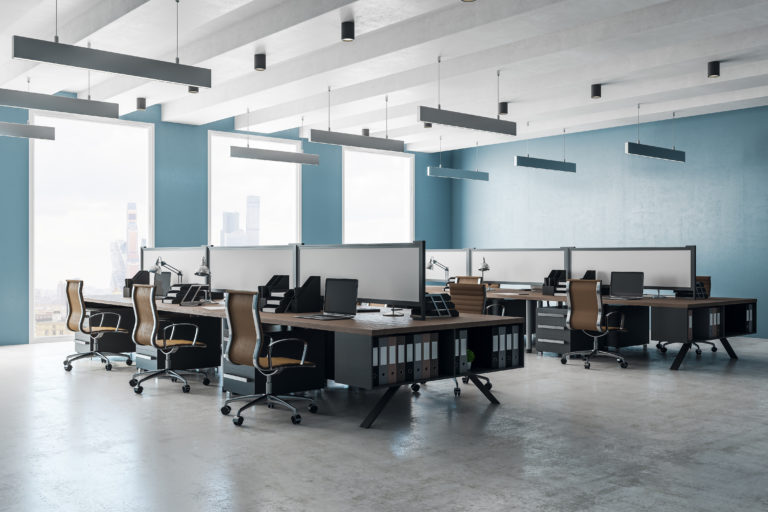 Relocating and choosing a new office space is a lot of work, no matter the size of your company. However, it also provides an exciting opportunity to start fresh in a new space. Carefully consider the following points to ensure you get the most out of your move.
Location
Select a location that works for both clients and employees. You want a space which clients can find easily and employees can comfortably commute to – perhaps close to public transportation or with a parking lot if many clients and employees will drive to reach you. Consider where your key employees live and whether the space is convenient for them.
Cost
Find a space that doesn't stretch your finances too thin. Make sure to calculate the full cost of the space and consider any hidden costs carefully to make sure nothing sneaks up on you (parking, utilities, any necessary construction, taxes, phone & data set up, janitorial, new furniture, etc).
Physical Space
Look for a space that will allow room for growth. Opt for a space that could potentially accommodate a growing team or evolve with your business. Also, check that any new space has sufficient area to allow for breaks and group or client meetings.
Infrastructure
As you evaluate your options, look for a space with easy-to-use and secure IT systems, particularly if you need a reliable internet connection for your business to function properly. Understand and test the current technological infrastructure of each space you consider to ensure it can accommodate your business needs or if a potentially expensive build-out may be required.
Employee Needs  
Think about what amenities you'd like your new space to offer employees. Sunshine can be a great easy perk as access to natural light can affect mood, energy levels and alertness. See if your new location has space for a stocked beverage center or coffee bar. Also, consider investing in employees' health with an on-site fitness center or dedicated wellness room.
Where you work matters. That's why we've partnered with an online software platform to make it easy to search for spaces that are specific to your needs. All you need to do is enter your information here, and you will be given access to a database of office space listings complete with virtual tours, floor plans and all-in monthly prices. Finding the space of your dreams is only aclick away.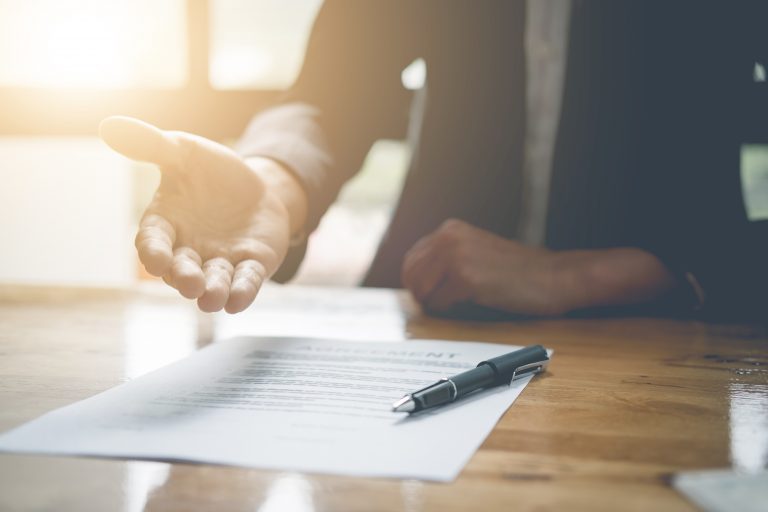 Commercial leasing agreements commonly extend up to 10 years – or  longer – making negotiations key to long-term savings for your business. One of the greatest opportunities to reduce your monthly cost is rent abatement, or free rent. As you begin the discussion with a Lessor, it is important to understand what rent abatement is and how it can be used to your advantage.
Do You Qualify for Rent Abatement?
Unless there are extenuating circumstances at play, rent abatement is a provision best considered during new or renewal lease negotiations. This is when the Lessee has the most leverage, especially if a business has already shown itself to be an ideal tenant at the current or a previous property.
Why Would a Landlord Provide Free Rent?
If you are a new business needing time to get up and running, or even an established business faced with moving costs and possibly contributing funds to a buildout of your space, the Landlord should understand that you will need some time to build cash reserves back up before the payment of rent commences. If the Tenant is providing the Landlord a large cash security deposit, this is great leverage to negotiate more months of abatement. Furthermore, the cost of acquiring valuable tenants – tenants that take care of the space and pay rent on time – is not insignificant to the Landlord. Leasing commissions, background checks and potential lost rent due to time the space would sit on the market are just a few factors they need to take into consideration when faced with negotiating leasing terms. Potential or current tenants can position rent abatement as a concession that benefits both parties.
How Can You Have this Added to My Lease?
Many business owners don't realize rent abatement is an option, so simply knowing about and presenting this as an option during negotiations is half the battle. When entering into a discussion with a landlord, present this incentive as one of several the Lessor can provide to reach a mutually beneficial outcome. All negotiations are a give-and-take, and ultimately the Landlord needs to know they will not be losing money in the process. Rent abatement is one of the key terms that can be negotiated, along with tenant improvement dollars and rental rate, in order for both the Tenant and the Landlord to feel they've achieved a mutually beneficial deal.
For more of Tenant Advisory Group's expert tips for negotiating your commercial lease, click here.