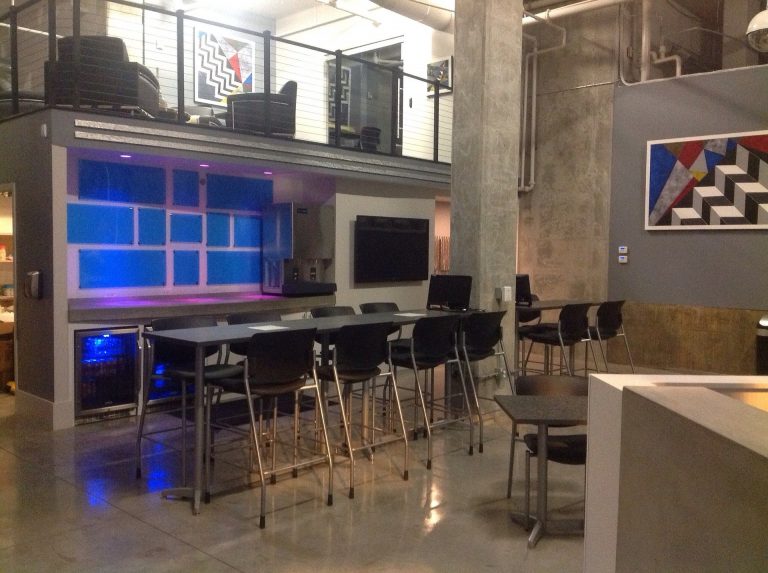 When coworking companies came onto the scene, they quickly became a tool for commercial real estate brokers to help young and small business owners find a temporary space. However, this symbiotic relationship may be in jeopardy with the announcement of WeWork's tenant representation services as brokers will be far less likely to bring their clients to a competitor. The coworking business' move to diversify their service offerings may cause harm to their referral partners' business and therefore, maybe also their own.
It is a common practice for tenant representative brokers to bring small business owners to coworking spaces while these entrepreneurs grow their company, as a coworking lease is a great short-term solution. Once the business grows to a certain level, the owner will want to find a permanent spot with their own branding and more privacy. However, instead of contacting the broker who brought them to WeWork, this entrepreneur may now decide to use a WeWork tenant representative.
Because of this conflict of interest, brokers will no longer be inclined to bring tenants to WeWork, as they will be consistently working against their industry referral partners to grab the business of these growing entrepreneurs. Unfortunately for WeWork, this could also contribute to a loss in business — one that would only add to the $900 million loss already reported in 2017.
Recently, Moody's dropped its rating of WeWork from the lowest possible credit rating to six grades below its junk credit rating. The reason for its harsh assessment is due to WeWork's $702 million of unsecured debt and negative free-cash flow, despite its growth from raising capital. According to Tenant Advisory Group founder and CEO Bill Himmelstein, the strategy to open up a new line of service is likely in response to its disadvantageous earnings and credit rating that hurt the company's chance at securing a new round of funding.
WeWork's idea for a new service line may make sense as a short-term strategy, but it overlooks long-term consequences that could have a catastrophic impact.
Co-working spaces have been grabbing square footage in cities across the world over the past several years, fighting over who gets to house the influx of innovative startups and budding entrepreneurs. It appears that this market has hit oversaturation, and even the biggest names in co-working are starting to pull back.
WeWork cut forecasts earlier this year, and the CEO has pronounced an end to the company's "spending culture." Even though WeWork says its profits are stronger than ever, it's hard to imagine how long that will last.
The community atmosphere offered by operators like WeWork is undeniably appealing, but it's no longer a novelty. Traditional companies across Chicago are remodeling their offices to embrace a collaborative spirit and recruit young, creative talent. This, combined with a notoriously difficult business model, most likely signals the beginning of the end for co-working spaces.