Tenant Advisory Group/Rightsize Penthouse Soiree!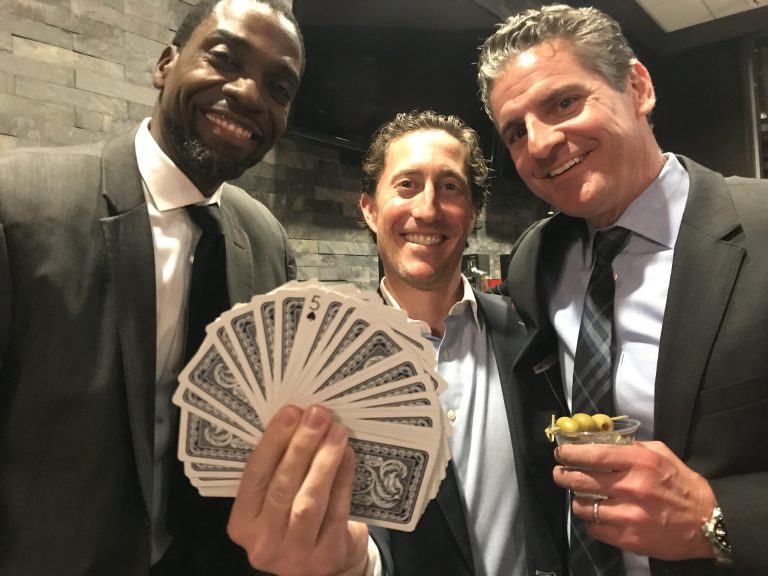 We want to thank all those who were able to attend our soiree last week. We're pretty sure we can speak for everyone when we say a good time was had by all! Even more importantly, some wonderful connections were made. It's amazing what can transpire when you fill up a room with such incredible people.
We are honored you took the time to spend the evening with us and hopefully it was well worth your time. A special thank you is reserved for our event sponsor, Mason Awtry of Rightsize Facility. He is a wonderful partner and worth getting to know.
In addition, all guests are entitled to a free custom made shirt from Gentleman's Cooperative. All you need to do is schedule an appointment with Mike Berntsen so you can select the material and design and they will fit it to you perfectly! Thank you Mike for your generous offer!
I have included the guest list below in case any connections were missed. We are always thrilled to put great people together.
TAG would be honored to serve as a commercial real estate resource for your business or someone you may know. We always enjoy meeting like-minded people who run businesses.
Thanks again for coming!
Guest List:
Atish Doshi
President & Founder
Black Sheep
Bob Domenz
CEO
Avenue
Jim Kales
CEO
Aspire
Zak Dabbas
Co-founder
Punchkick Interactive
Pat Emmons
Founder & CEO
DragonSpears
Rob Bisceglie
CEO
Action for Healthy Kids
Bob Berland
President
Berland Communications
Mark Rickmeier
CEO
Table XI
Jim Chakires
Managing Partner
Apex CPAs & Consultants
Josh Haid
Founder & Managing Partner
Women's Divorce and Family Law Group
Josh Strauss
CEO
Pekin Signer Strauss Asset Management
Liz Tilatti
CEO
Zipfit Denim
Manny Flores
President & CEO
SomerCor
Roy Chomko
President
Adage Technologies
Chris Gandy
Founder/ President
Midwest legacy Group
Kirby Atwell
CEO- Green Vet Homes
COO- Bunker Labs
Leah Caplanis
CEO
Social Sparkling Wine
Mike Perich
CEO
Sewing Supplies Division of Bernina International
Bruce Billmeyer
Partner
BCU Risk Advisors
Anna Maria Viti-Welch
President
Guy Viti Insurance
Dr. Lori Ann Halvorson
Founder & CEO
Lake Forrest Hearing Professionals
Muhammad Azfar
Managing Partner
Auctus Capital Partners
Sandy Marsico
CEO
Sandstorm Design
Zach Ziliak
Managing Partner
Ziliak Law
Kimberly Anderson
Managing Partner
Anderson & Boback
Adam DeGroot
President
Degroot Logistics
Anil Ahuja
President
CCJM Engineers
Charlie Norwesh
Principal
Norcon
Andrew Balster
Managing Partner
Cannon Design
Ted Weitzel
VP Finance & Operations
G2 Crowd
Josh Herz
President
Associated Agencies
Marc Bushala
Managing Partner
MAB Capital Management
Jacob Babcock
President/ CEO
NuCurrent, Inc
Randy Rich
President
Vortex
Andy Priester
President
Priester Aviation
Tom Pryblo
CEO
Anchor Building Services
Darell Butler
Managing Director and Founder
Billow Butler & Co
Mason Awtry
President
Rightsize Facility