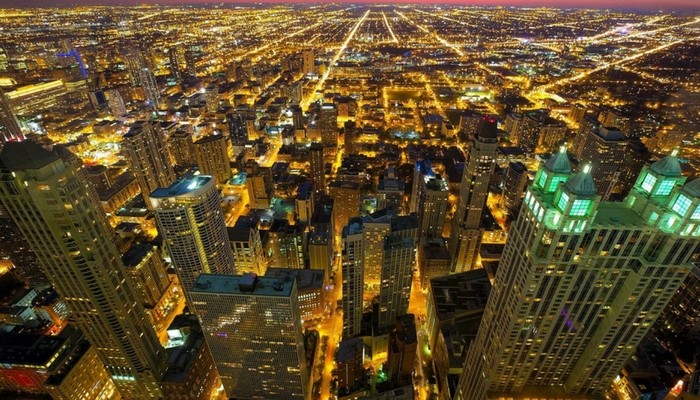 The Clybourn Corridor has been the focus of many discussions lately, as well as a primary target for major developers like R2 Developments and Sterling Bay. The stretch of land was once an industrial hotbed, but now it is experiencing a renaissance as the area transforms from industrial parks to retail, office and residential buildings. As the Clybourn Corridor continues to develop, it leads to an interesting question: does it have what it takes to become a top Chicago neighborhood?
Pro: Cheap Land
Cheaper land now translates to lower rents in the long run. This is extremely attractive for developers and businesses seeking relief in rent prices without being too far removed from bustling downtown Chicago. Clybourn offers a great location without the inflation.
Pro: Local Talent
The Clybourn Corridor is conveniently located near the popular neighborhoods where young, tech-savvy talent want to live. C.H. Robinson, a third party logistics and supply chain management provider, is hoping to take advantage of this central location by building its new headquarters in the Clybourn Corridor. By taking livability into account, as well as building a brand new headquarters with modern amenities, C.H. Robinson has positioned itself to win over Millennial and Gen Z talent.
Pro: Well-Connected Landlords
Many businesses in Lincoln Park, Old Town and River North find themselves stuck with inexperienced landlords from small- and medium-sized leasing companies who don't have many benefits to offer their tenants. As large leasing groups like R2 and Sterling Bay moving into the area, these local businesses know they'll benefit greatly from the high-quality service and negotiation possibilities these expert landlords consider standard in their business dealings.
Pro: Tons of Hype
The Clybourn Corridor is already making a name for itself with the redevelopment of the Finkl & Son's steel plant, the C.H. Robinson headquarters, the rapid purchasing of land and many other projects on the horizon. Additionally, the transformation of the corridor is being fueled by the City of Chicago changing the area's zoning restrictions to allow residential buildings, as well as the amenities offered in nearby neighborhoods and along the corridor itself.
The Clybourn Corridor has all the markings of a popular neighborhood: big-name developers, an influx of businesses, popular shopping centers, restaurants and the abundance of entertainment attractions, such as New City. While the potential exists, the area is still in the early stages of development. The Clybourn Corridor is a place businesses should watch closely as it continues to mature.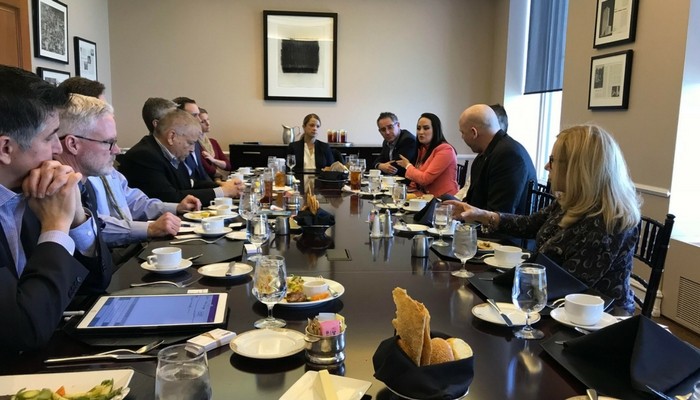 February brought more than just snow this year. Tenant Advisory Group presented phenomenal networking opportunities for local business owners. Entrepreneurs across numerous industries gathered to expand their networks and find collaborative partnerships to grow their companies.
Both the monthly breakfast and luncheon saw valuable advice shared based on the discussion question: What's the best way you've recently found new growth opportunities? Here are a few of the many responses:
Joanna Sobran, CEO of MXOtech: We used to do inbound marketing, but it stopped working. We hired a sales team, along with a coach, to buildout a sales playbook and processes to help hire a sales team.
Jonathan Rothstein, Senior Vice President, MB Financial Bank: I love finding ways to make my client's lives easier, and one way I do that is through keeping the clients best interest at heart. We employ a marketing program called CORE; it breaks down the numbers to building a business and wants to be part of a client's joint chief of staff.
Dan Porcaro, CEO, PSM Partners: There are ten different ways to sell, but you need to track them all. The best one is networking, as partners are great at spurring growth.
Thank you to all who attended!
If you're interested in attending future TAG events, please email Bill Himmelstein at Bill@TagCommercialBroker.com.
TAG Executives Breakfast Guest List
Steve Brown, President, Stratego
Andrea Fox, CEO, Cloud Dental Marketing
Dan Gloede, CEO, Hatch Loyalty
John Gotschall, CEO, Coach Financial
Rick Gray, Chief Executive Officer, TalentRISE
Richard Grossi, CEO,Kensium Solutions
Jerry Holisky, Managing Partner, AGDG
Rhonda V. Jensen, President, Jensen Litigation Solutions
Scott Kitun, CEO, Technori
Craig Lowder, President, MainSpring Sales Group LLC
Anna Maria Viti-Welch, President, Guy Vitti Insurance
Larry Marin, VP, Near North National Title
Chris Miller, Managing Partner, Kelley Kronenberg
Scott Nicholson, CEO, KindredOnore,LLC
Garrick Nielsen, Partner, Oxford Bank
Grigory Pekarsky, Managing Broker/Partner, Vesta Preferred Realty
Graham Peck, Founder, The Alpha Group
Dan Porcaro, CEO, PSM Partners
Mark Rittmanic, CEO, ForteOne
Keith Verisario, President, Wine Sergi Insurance Group
TAG Executives Luncheon Guest List
Stuart Baum, President, Large Pond
Doug Bax, Managing Partner, Williams Bax & Saltman
Laurel Bellows, Managing Partner, Bellows Law Group
Jacqueline Camacho-Ruiz, CEO, JJR Marketing
Melanie DeCaprio, President, New Sky Strategies
David Diamond, Managing Partner, Kutchins Robbins & Diamond
Bernard Dier, President, Midwest Business Consulting
Morrie Elstein, VP, Cendrowski Corporate Advisors
Erin Inman, President, Primera Engineering
Mindi Knebel, CEO, Kaizen Health
Margaret Pagel, VP, Sales & Marketing
Dan Porcaro, CEO, PSM Partners
Kim Robinson, President, Frontline
Ed Rossini, President, Palmer Printing
Jonathan Rothstein, SVP, MB Financial Bank
Jay Rudman, CEO, TopStepTrader
Joanna Sobran, CEO, MXOtech
Tim Webb, CIO & MP, RCM Wealth Advisors