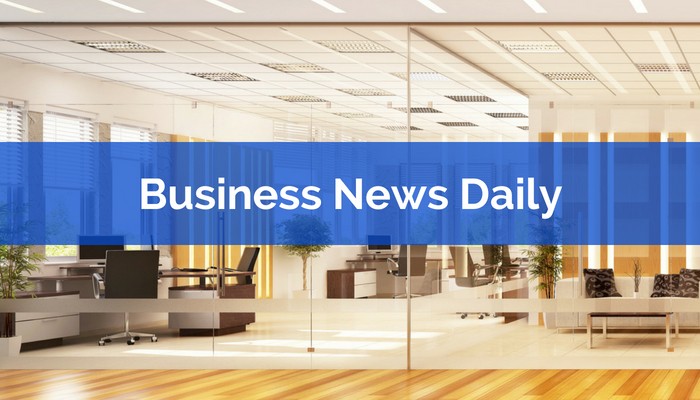 Business News Daily asked Bill Himmelstein about the effectiveness of office designs for small companies. While many small business owners assume that open offices are the top choice for all workers today, it may cause issues in some organizations.
You can read Bill Himmelstein's commentary here.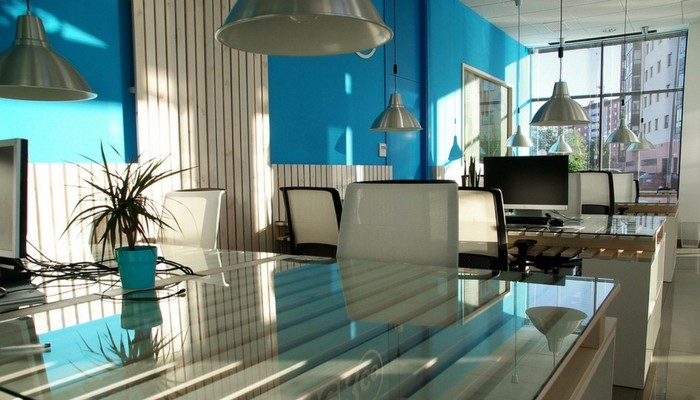 Conversations about what future employees want out of office design are no longer just about Millennials. Instead, the focus has changed to the newest members of the workforce: Generation Z. Corporations must begin to think about their future employee's work styles to help them and their businesses succeed. Here are a few things companies need to consider to cater to the next generation's office design preferences.
Acoustic Control and Privacy
Gen Z is competitive and determined, which means they work well when given designated areas of privacy for phone calls, meetings or deep focus work. In fact, roughly eight percent of the incoming generation wants an open office design, despite its popularity. (Likely due to the lack of privacy in a potentially disruptive environment.) While collaboration is still important, finding enough privacy to be able to complete work without distractions from colleagues or surroundings is a priority.
Natural Light
Daylight has been found to be the number one natural feature desired in workspaces, and it is vital for all employees, especially Gen Z. Designs that increase the amount of natural light promotes both health and work potential. Several studies indicate that employees who sit next to windows receive a more restful night of sleep than those who do not. Moving common areas next to windows with the most light, rather than containing light to private rooms, allows for maximum exposure for employees.
Financial and Mental Wellness Programs
Generation Z is mindful of what constitutes a healthy employer-employee relationship, which means they gravitate toward organizations that care about their workforce. Since student loan debt is a major focus for this generation, implementing programs that offer financial guidance will be a significant draw. Additionally, mental wellness initiatives will directly impact employee happiness and productivity, as well as attract new talent.
With the new generation comes new trends. Since the next workforce generation is almost here, corporations need to begin preparations now to remain ahead of the trends. Companies that fall behind the trends will lose out on the next wave of talent.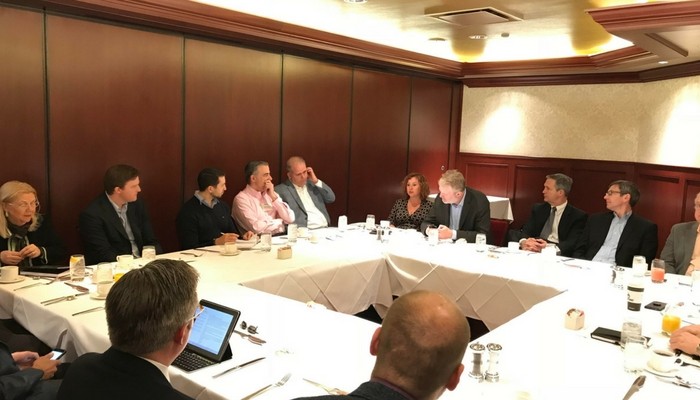 The April executives networking events brought together many new entrepreneurs to grow their networks and walk away with tangible knowledge. The Executives Breakfast and Luncheon created a convenient environment for entrepreneurs to offer valuable advice and build strategic connections.
At the Executives Breakfast, guests were prompted with the question: What are your best practices surrounding networking? Here are a few of the many responses:
Morrie Elstein, Vice President, Cendrowski Corporate Advisors: Take the high road and become a trusted partner. Everyone is always thinking about how to grow their business, and who their next client will be. Separate yourself by offering to help them grow their company. "How can I help you grow your business?"
Mark Meyer, President, ICI Staffing/E&M Development: Follow through on what you say you're going to do, as it helps build your reputation and credibility. Also, reconnect with those who have supported you in the past. He jokingly added, "Attach yourself to Bill Himmelstein's hip!"
Bill Himmelstein offered another discussion question at the Executives Luncheon: Most pivotal experience that has changed you and shaped the way you do business? Here are a few of their responses:
Dan Porcaro, CEO, PSM Partners: Listened to the CEO of the company who had a formula for integrating companies with an 80/20 rule. Fire 75% of clients and then over serve your current clients. About 90% of revenue comes from the top 25% of clients. Focus assets on the most essential revenue streams.
Joanna Sobran, CEO, MXOtech: Read the Pumpkin Plan. If you fill your land with lots of little pumpkins, then the big ones will have no room to grow.
Thank you to all who attended!

If you're a business owner with 20+ employees and are interested in attending future TAG events, please email Bill Himmelstein at Bill@TagCommercialBroker.com.
TAG Executives Breakfast Guest List
Bruce Billmeyer, Partner, BCU Risk Advisors
Andrew Boron, President, Clear Spring
Steve Brown, CEO, Stratego Partners
Harry Cendrowski, CEO, Cendrowski Corporate Advisors
Jake Dayan, CEO, Community Tax
Morrie Elstein, Vice President, Cendrowski Corporate Advisors
Dave Feder, Principal, Office Revolution
Jon Fieldman, Managing Partner, Fieldman Law Group
Ben Fornell & Mike Dawson, Co Founder & CEO, Shurpa, Inc.
Keith Glantz, President, Glantz Design
Kevin Krumm, CEO, Objective Paradigm
Josh Lucas-Falk, Managing Director, Moment
Ben Olson, Managing Director, Forrest Capital Management
Mike O'Meara, CEO, O'Meara Capital Group
Paul Pagel, CEO, 8th Light
John Posner, CEO, Harrison & Held
Victoria Rock, CEO, Victoria Legal & Corporate Services
Joanna Sobran, CEO, MXO Tech
Craig Stout, CEO, Stout Risius Ross
Jon Talty, Chairman & CEO, OKW Architects
Robert R. Topping, CFA, CEO, Topping Capital
Ivan Vislavskiy, CEO, Comrade Web Agency
Rob Wilson, President, The Wilson Companies
Nick Zagotta, Managing Partner, Roberts McGivney Zagotta
TAG Executives Luncheon Guest List
Jeff Asperger- Meltzer, Purtille and Stelle, LLC
Daniel R. Bryant- Chief Executive Officer Sheridan Road Financial, LLC
Elizabeth Colón – President and CEO of Metaphrasis Language & Cultural Solutions
Zak Dabbas- Co Founder & CEO of Punchkick Interactive
Morrie Elstein
Slava Ruderman- President of Onward Technologies
Donna Salvatore- CEO Magalytics
Marne Smiley- CEO Bumper Lanes
Karen Todd- Principal Aurore Financial Group
Ryan Ventura- CEO of VEO Solutions