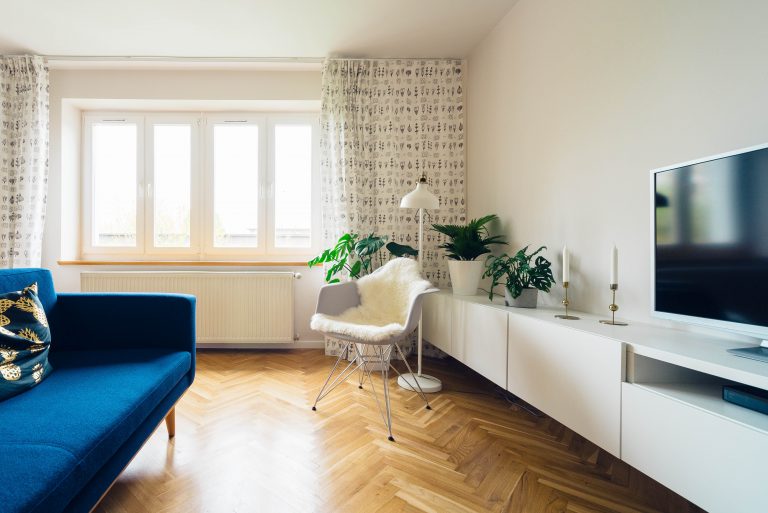 The Chicago Tribune reached out to Bill Himmelstein to discuss the rising trend of luxury amenities and its effectiveness in attracting renters.
Click here to read the full article.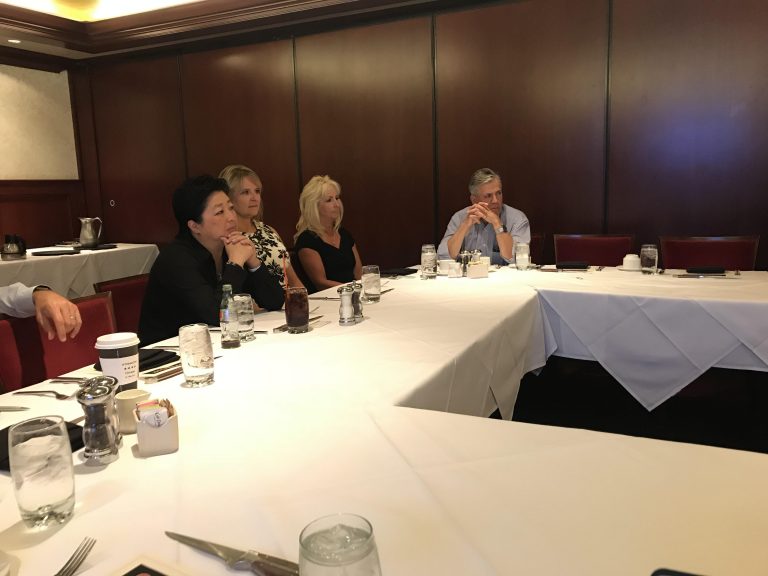 Chicago entrepreneurs gathered at Tenant Advisory Group's July Executives Breakfast and Luncheon to connect with other professionals and share their insight.
During the event, attendees were asked about "the biggest mistake they have made as a business owner." Here are a few of the many responses:
Rick Gray, CEO, TalentRise: I did not do enough homework on the people driving the revenue of the business. I went too hard too fast and needed to step back and rebuild trust. I wanted to change the mentality of "my score matters" to "our score matters."
Morrie Elstein, Vice President, Cendrowski Corporate Advisors: I didn't hire the right partners, and I needed to make leadership changes, as the wrong people were selected. I also would have done more thorough background checks.
At the Executives Luncheon, guests were asked what they see as "the biggest threat to their industry and how they plan to overcome it." Here are some of the responses:
Josh Strauss: Robotic advisors and passive investing on your own are the biggest threats. If there is any complication, there needs to be a specialized advisor. Passive investing works well in a growing market.
Joanna Sobran: The biggest threat is ourselves. We need to find a way to merge some of the various business lines to focus momentum and so they become really good at everything they do.
Thank you to all who attended!
If you're a business owner with 20+ employees who is interested in attending future TAG events, please email Bill Himmelstein at Bill@TagCommercialBroker.com.
TAG Executives Breakfast Guest List
Mason Awtry, CEO, Rightsize Facility
Craig Castelli, Founder & CEO, Caber Hill Advisors
Mike Cavanaugh, Managing Partner, FinTech Ranger
Paul Detlefs, President, The Prestwick Group
Kenny Estes, Co Founder, West Loop Ventures
Grant Gochnauer, Co-Founder & CTO, Vodori
Matt Green, Co-Founder, VentureScale
Tom Gregg, President, Vehicle Acquisition Network
Richard Grossi, CFO, Kensium
Josh Haid, Managing Partner, Women's Divorce & Family Law Group
Rhonda Jensen, President, Jensen Court Reporting
Mike Kupfer, President & CEO, Black Diamond Solutions
Guy Logan, CEO, Logan Consulting
Stan Logan, Chairman, Quality Back Office
Jim Macdonald, Managing Director, First Analysis
Andy Mack, CEO, SnapMobile
Joel Manning, Managing Partner, Manning Silverman
Joseph McCoy, Partner, Riley Safer Holmes & Cancila
Scott Nicholson, CEO, KO Business Solutions
Grigory Pekarsky, Managing Broker & Partner, Vesta Preferred Realty
Ben Renda, CEO, Global Capital
Ron Repking, Founding Partner, Sriracha Partners
Mitchell Roth, Managing Partner, Much Shelist, P.C
Karen Sanders, President, Sanders IT Consulting
Allan C Sutherland, Founder, President and CEO, In-telligent LLC
Rosemary Swierk, President, Direct Steel & Construction
Jon P. Talty, AIA, Chairman & CEO, OKW Architects
John Udelhofen, CFO, One North Interactive
Jason Van Zant, Managing Director, Keystone Capital
TAG Executives Luncheon Guest List
Jeff Asperger, Partner, Meltzer Purtill & Stelle LLC
Rory Dunne, Founder and Co-Managing Partner, Karbal Cohen Economou Silk & Dunne, LLC
Morrie Elstien, Cendrowski Corporate Advisors
Jessica Freiburg, Managing Partner, Sassetti LLC
James Gustin, Founding Partner, Fig Media
Judy Hogel, Executive Director, Chicago Family Business Council
Jonathan Rothstein, Senior Vice President, MB Financial Bank
David Stolarek, Senior Partner and Co-Founder at Porcaro Stolarek Mete Partners, LLC
Josh Strauss, Co-CEO, Pekin Singer Strauss Asset Management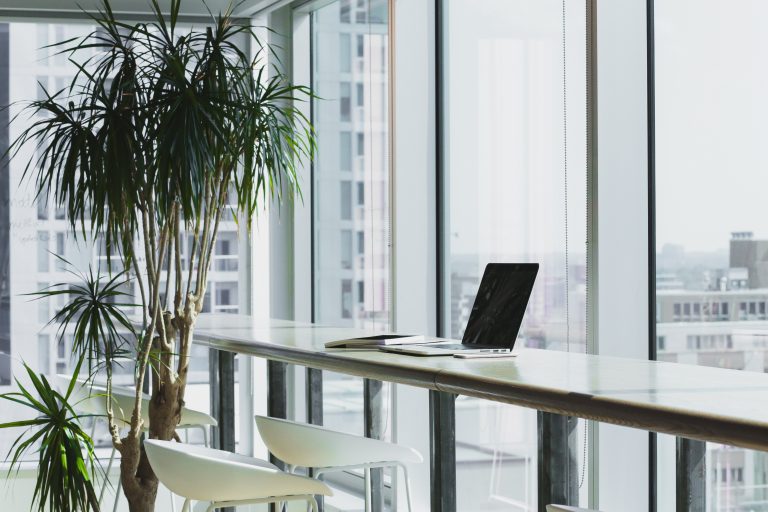 Coworking spaces can be the perfect solution for a variety of working scenarios — from a solo entrepreneur just starting out to an executive from a large corporation seeking a change in scenery. Much like the businesses they serve, no two coworking spaces are the same. In fact, there are many aspects to consider when selecting a coworking space, including amenities, cost, location and clientele.  
Assess Productivity Pitfalls
When searching for a coworking space, look for one with an atmosphere that is conducive to your individual company's productivity. Since there will be many people working in close proximity to your "office," your employees could become distracted. Take a look around the space before signing a lease to see what other businesses are doing and whether or not their day-to-day work is too loud for you and your staff.
Check Networking Opportunities
The professional composition of the coworking office is another factor to consider, as networking can be a large benefit. A space full of professionals from different industries can expand a network fast, providing a budding business with new opportunities and ideas. Many coworking offices host happy hours, workshops and other events to build and foster relationships among tenants.
Investigate Growth Potential
The amenities a coworking space offers can really set it apart from the other options. While a brand new startup may be able to get by with a desk and laptop, a growing business needs additional technology, storage and multiple desks. Young companies expand fast, so make sure the selected coworking space can accommodate a little growth until the business is ready to lease its own office. Additionally, the space should be able to meet the needs of the company, such as meeting rooms, private booths, printing and other professional necessities.
Coworking spaces offer leases with much shorter terms than traditional office spaces, but that doesn't mean you should rush in to sign. Request a day pass so you can ensure it will be a good fit. Pay attention to the amenities, the other tenants and what the space may be lacking to ensure it meets the needs of the business. This is the time to uncover potential problems, such as Wi-Fi reliability or overall space maintenance.
Conducting thorough due diligence prior to signing a coworking lease is critical, as the office will play a large role on the productivity of a business. Create a list of what is essential to the company, and verify the space can meet those needs. Selecting a coworking office may seem like an easy decision, but it should be taken seriously, as it can either improve or harm productivity.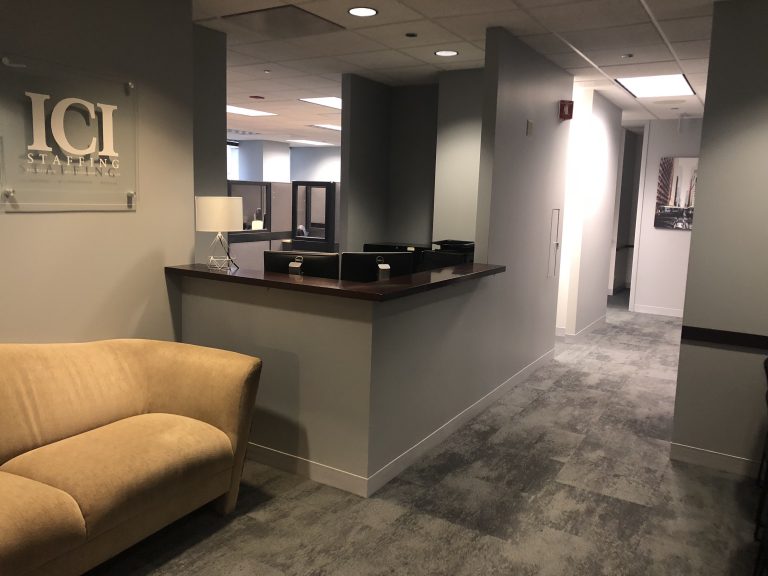 Description: Here is an opportunity to sublease a fully-furnished property in the heart of Chicago's Loop. The office has a great view of downtown, new corridors and is a class-A building in a business-central location. The space features two main offices, three breakout rooms (which can be used as smaller offices), one conference room, a break room, 16 cubicles, a reception desk and waiting area.
The sublease if available now with a term ending December 31, 2026.
Size: 3,011 SF
Cost: $32/SF 
Location: 20 N. Clark, Suite 2620, Chicago, IL 60602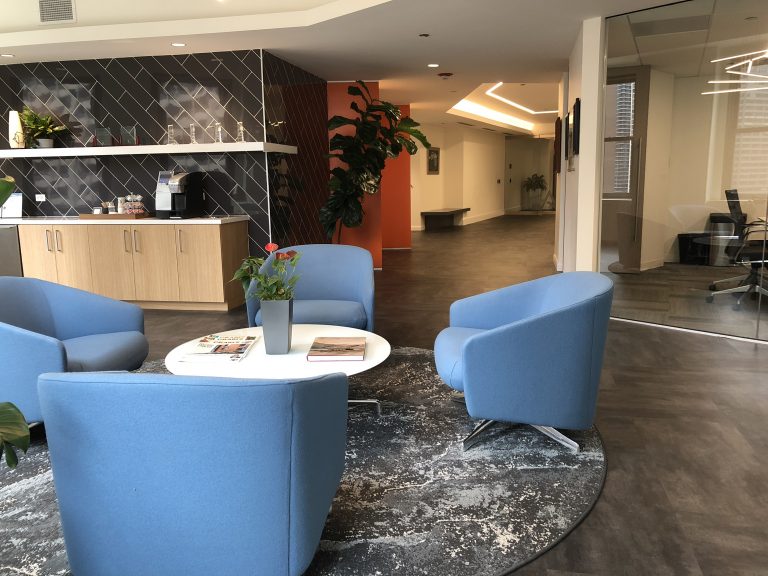 Description: Here is an excellent opportunity to sublease a beautiful, newly built space. Located within a larger company's space, the fully furnished office includes a shared conference room and kitchen area. There is an option for signage at the entrypoint. The space includes four offices and eight workstations, and it has an asking price of $34/SF.
The sublease space is available now with up to a one-year term, and the potential to negotiate a renewal.
Size: Four offices – 627 SF; eight workstations – 362 SF; total size (including circulation) – 1,727 SF.
Cost: $34/SF
Location: 401 N. Michigan Ave. 12th floor, Chicago, IL 60611