What other costs should be budgeted for in a relocation?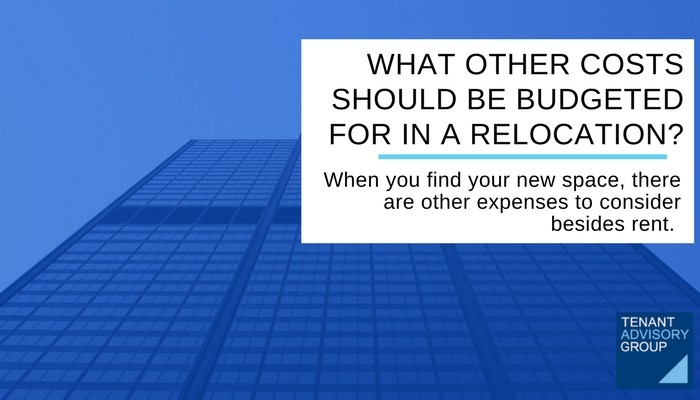 When you find your new space, there are other expenses to consider besides rent. Here are a few items that you may want to incorporate in your budget.
Furniture
Insurance
Computers
Phone and Data installation
Phone systems
Office supplies
Relocation costs
Employee retention
Stationery and business cards
Updating website and other materials with new address
Potential change in commuter costs/parking
Tenant Advisory Group has devoted much time developing a close and reliable network to help connect you with the right people who will provide you with these services.