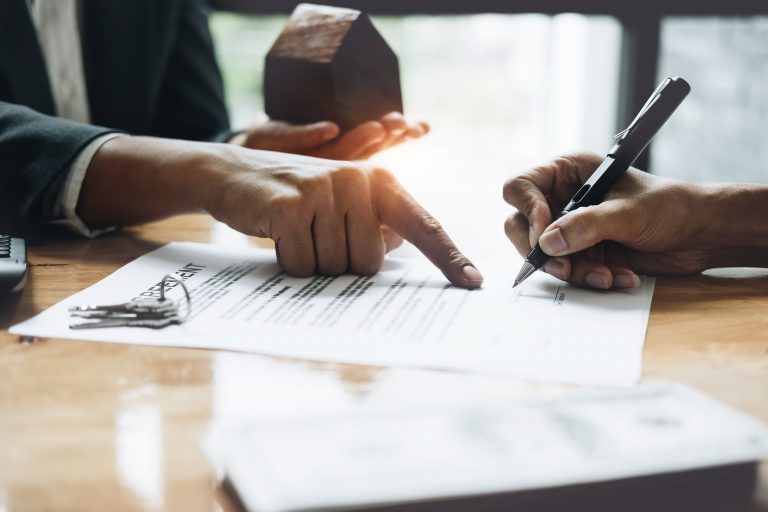 Up-and-coming areas can be a scary concept for some business owners. One day you're paying low rent in a semi-popular part of town, then a few years pass and the area is booming, people and other businesses are flocking over and rent is skyrocketing. However, you don't have to pay a fortune in rent or change locations if you take the right precautions. Here's how you can hold onto your prime real estate at a fair rate.
Stipulate a Rental Rate
When negotiating the renewal clause in a lease, oftentimes there is a fair market value clause that leaves negotiation of rental rates open for when an area grows in popularity. But fair market value leaves too much freedom for the landlord to hike up the rates to match the new standard, which could end up being well above your budget. One benefit to using a good broker is that they know to negotiate for a specific rental rate based upon a finite escalation instead of relying on a fair market value agreement. This ensures that the you can afford the future rental rates and also reflects the increase of growth in the area.
Negotiate a Right to Terminate
The termination option is also an extremely valuable piece of negotiation leverage. A landlord will not offer this unsolicited. For leases longer than five years, it is very helpful to have a termination right. By negotiating this into the lease, should rates dip below market value, then you will be able to exercise the right to terminate and move or use this as leverage to reduce your rate. Conversely, if rents have skyrocketed, you can utilize the leverage of the termination right to extend your lease and keep your rates below market for the foreseeable future.
Sublease Your Space
Another option you can consider when the rent goes up is to sublease. As always, any business leasing a space should work with a broker to ensure that a sublease clause is included in the lease. From there, if the ability to sublease is allowed, you can move elsewhere to pay a lower rate while subleasing your original space to help offset the overall costs. This is especially beneficial if you are able to reduce your square footage as well.   
Maintaining your presence in a popular area all comes down to your lease. Working with a reliable broker to negotiate the correct terms can take the stress out of rising market rates and give you peace of mind about staying in your space.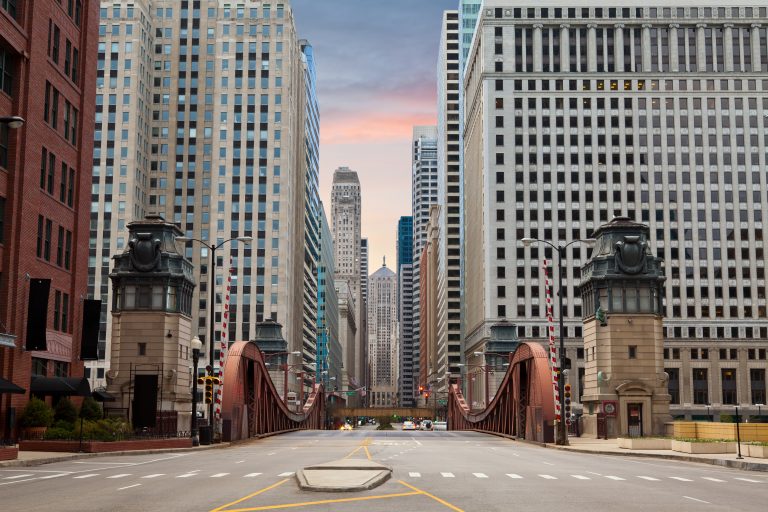 As rental rates continue to rise for commercial space in the near west side, companies moving to LaSalle Street and the Loop are reaping the benefits. The Loop has been experiencing a strong push in building upgrades, amenities and renovations thanks to the success of River North and River West. The end result is a healthy inventory of updated vacant space with tremendous amenities in traditionally high-demand neighborhoods. Here are a few things to consider when selecting your next office:
Supply & Demand
Areas like LaSalle Street and the Central Loop, which historically have been seen as high-demand and high-priced, are actually offering more for the money than neighborhoods like River West, Fulton Market and West Town.
Proximity vs. Practicality
While the allure of being close to Google and McDonalds is enough for people to pay higher rents for lower quality and little to no amenities, savvy business owners are taking advantage of lower rental rates and getting centrally located spaces in great buildings.
Location Fundamentals
Real estate will always be about location. When finding the right office, consider where it's located in proximity to employees, current clients, potential clients and vendors. Remember that if the space is out of the way, it will make it difficult for prospective clients to find the business.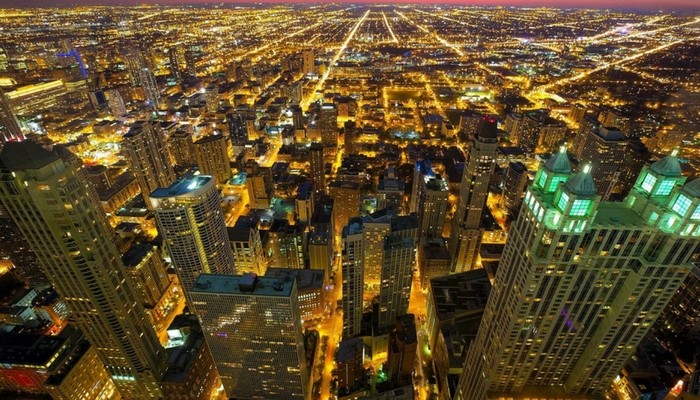 The Clybourn Corridor has been the focus of many discussions lately, as well as a primary target for major developers like R2 Developments and Sterling Bay. The stretch of land was once an industrial hotbed, but now it is experiencing a renaissance as the area transforms from industrial parks to retail, office and residential buildings. As the Clybourn Corridor continues to develop, it leads to an interesting question: does it have what it takes to become a top Chicago neighborhood?
Pro: Cheap Land
Cheaper land now translates to lower rents in the long run. This is extremely attractive for developers and businesses seeking relief in rent prices without being too far removed from bustling downtown Chicago. Clybourn offers a great location without the inflation.
Pro: Local Talent
The Clybourn Corridor is conveniently located near the popular neighborhoods where young, tech-savvy talent want to live. C.H. Robinson, a third party logistics and supply chain management provider, is hoping to take advantage of this central location by building its new headquarters in the Clybourn Corridor. By taking livability into account, as well as building a brand new headquarters with modern amenities, C.H. Robinson has positioned itself to win over Millennial and Gen Z talent.
Pro: Well-Connected Landlords
Many businesses in Lincoln Park, Old Town and River North find themselves stuck with inexperienced landlords from small- and medium-sized leasing companies who don't have many benefits to offer their tenants. As large leasing groups like R2 and Sterling Bay moving into the area, these local businesses know they'll benefit greatly from the high-quality service and negotiation possibilities these expert landlords consider standard in their business dealings.
Pro: Tons of Hype
The Clybourn Corridor is already making a name for itself with the redevelopment of the Finkl & Son's steel plant, the C.H. Robinson headquarters, the rapid purchasing of land and many other projects on the horizon. Additionally, the transformation of the corridor is being fueled by the City of Chicago changing the area's zoning restrictions to allow residential buildings, as well as the amenities offered in nearby neighborhoods and along the corridor itself.
The Clybourn Corridor has all the markings of a popular neighborhood: big-name developers, an influx of businesses, popular shopping centers, restaurants and the abundance of entertainment attractions, such as New City. While the potential exists, the area is still in the early stages of development. The Clybourn Corridor is a place businesses should watch closely as it continues to mature.
The South Loop, River West and West Loop each have taken their turn as being Chicago's "it" neighborhood. Now it's time to turn our eyes towards the Clybourn Corridor, the thin strip of land on the western edge of Lincoln Park between Clybourn Ave. and the Chicago River. This area already serves as a main shopping destination for Northsiders, and the recent addition of Newcity is part of a continuing trend in this area. There are many developments currently in progress with many more slated to come online for the near- and long-term future.
High Demand
The Clybourn Corridor is currently exploding with new developments planned and in progress. Despite the rising vacancy rates from the influx of new buildings, retail rent has remained steady and even reached higher levels in recent years. This stretch of well-located land is continuing to attract businesses, both large and small, and they are not shying away from the increasing rents. With retail, professional and residential buildings on the dockets, the Clybourn Corridor has the attention of the city.
Room to Grow
In the last five years, over two million square feet of commercial real estate space has come online with over 1,000 new residential units. Even with the high amount of proposals, there is plenty of room for development and redevelopment in the Clybourn Corridor. Most famously, the Finkl & Sons steel plant is one of the headlining redevelopment projects. Sterling Bay has recently unveiled their vision for the redeveloped Finkl & Sons steel plant which includes a mixture of office, retail and residential buildings to be built on over 30 acres of riverfront property.
A Fresh Start
One driving factor behind the surging demand to reshape the Clybourn Corridor is its ability to act as a blank canvas. Large developers are purchasing old properties with dated buildings and redeveloping these sprawling sites into efficient retail, office and residential buildings. Its extreme demand is also fueled by the dense nearby population and affluent neighborhoods near the Clybourn Corridor, which attracts shoppers and businesses. Additionally, Metra plans to update their Clybourn train station to match the rapid updates the area is receiving. The proposals to revamp the community expects to draw a large, new employment base and add thousands of residents, all creating a positive influence on Chicago's economy.
Chicago's real estate industry continues to grow as a plethora of new buildings come online each year. The city's lively entertainment scene, attractive amenities and its role as a booming international business hub make it a highly sought after location for corporations, and the employees who work for them. It will be exciting to watch the plans for the Clybourn Corridor unfold into a redeveloped, bustling stretch of Chicago.
The South Loop real estate market has been exploding in the last couple years, but what is the next neighborhood to experience a boom? Perhaps the answer isn't just one, but several. As businesses keep shifting their focus to downtown, neighborhoods surrounding the popular Loop, will boom: River West, River North, Goose Island, New City, Near West Side and Near South Side.
Get it Before it's Gone
Large corporations – McDonald's, Wilson Sporting Goods, Mars – have made the jump to the city, shrinking the amount of available space in the West Loop and other downtown areas. The surrounding neighborhoods mentioned above are at the early stages of popularity, and once they begin to trend, you'll be glad you secured your spot. As with residential real estate, when you find a space you like you should move on it before someone else does.
The Trending Areas
One of the early signs that Goose Island is entering the early stages of popularity is the announcement Amazon will build its 51,900-square-foot Chicago warehouse there. The Clybourn Corridor is also undergoing a large transformation from its previous life as a booming industrial area. The area's old Finkl Steel Mill site has plans for redevelopment, pushing the transformation of the Clybourn Corridor into the next phase. Warren Baker, a Chicago developer, already has plans to convert an old warehouse into a new, trendy loft office building, which will create an additional 65,000-square-feet of office space.
With Chicago being such an attractive option for corporations, the large amount of incoming developments will act as an additional lure to more businesses that are looking to move their headquarters closer to their employees.
New Developments
With new buildings coming online in the coming years across Chicago, the profiles of many neighborhoods are going to change. Goose Island is reaching the beginning of its post-industrial life with a vibrant future planned. Developers have a vision for the man-made island, and they want to turn it into Chicago's next top tech neighborhood. Properties are being purchased with plans to renovate the old industrial buildings into brand new, hip office spaces. Multiple large developments are already underway, however these large projects will take a few years to complete and fill-up with tenants. With the predicted facelift that Goose Island is slated to receive, there should be no shortage of tenants.
The downtown area is booming, and the effects of its popularity surge are beginning to spread outward. The fluid nature of neighborhoods will continue to cause shifts in popularity, making the coming year an exciting one to watch.
The City of Chicago is experiencing a dramatic change in the availability of commercial real estate. The landscape is in flux due to the improving U.S. economy. Real estate typically lags the economy which leads to a very intriguing cycle of office space availability. Because of the interconnected nature of all of these issues, many of these trends could reverse in just a couple of years. However, for the foreseeable future, businesses and landlords can expect low availability due to the following issues.
Lack of New Buildings/Class C Space
One of the key indicators of a tightening of available space is that there are no new buildings coming online in the city anytime soon. Alongside this, Class C Space, which are considered buildings at rents below the average for a particular area, are being converted to hotels and residential spaces. As these two factors proceed concurrently, the supply of office space will continue to decrease.
Expanding Companies
Many suburban companies are moving into offices downtown in order to get closer to their workforce. Companies already at home in the city are actively expanding due to a recovering economy. Most companies are feeling more confident about their 5 and 10 year outlooks, which allows for growth or migration to the big city. Both of these forces at work combine to increase the demand for additional office space in Chicago.
Increasing Net Absorption Rates
Due to the previous two factors, over the next few years, net absorption rates, which measure the change of leased and occupied space, should continue to increase. This is especially considering there are no new buildings scheduled to open in the next 1.5-2 years. During this time, companies will continue to grow and end up bidding over the same spaces, therefore continuing the upward pressure on rental rates. As net absorption rates climb, the supply of office space continues to shrink.
Because real estate lags behind economic trends, as landlords and developers recognize this upward pressure on rental rates, they will then start building more properties to offset this fresh demand and lack of supply. However, as is the case with every cycle, the economy will eventually turn, the developers will have over built and we will resort back to increasing vacancy rates and reducing rental rates. Striking this balance is difficult, but proficient real estate agents must manage these cycles to find the best space for their client.