Executive Networking With Tenant Advisory Group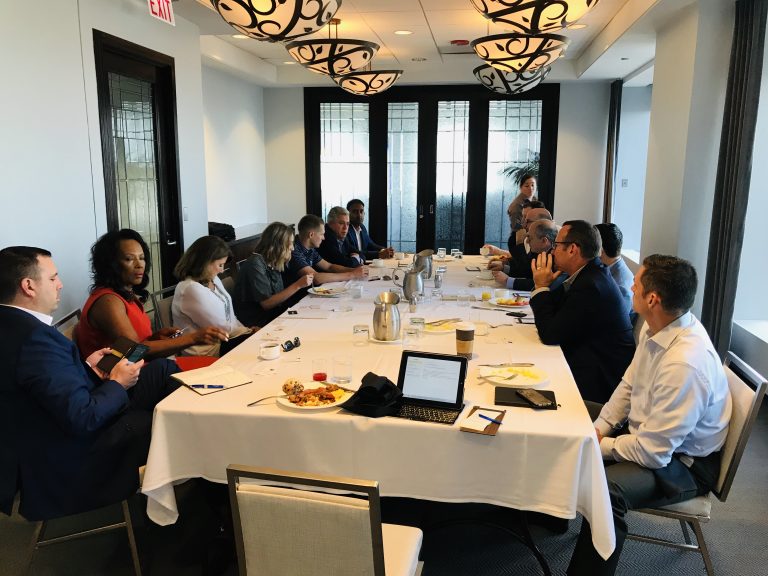 Every month, Tenant Advisory Group hosts an Executives Bruncheon to provide an opportunity for Chicago business leaders to build new, meaningful connections and discuss topics relevant to running a business.
During August's Executives Bruncheon, attendees were prompted with the questions: "What are your best business development techniques and what is the best advice you've ever gotten?"
 Here are a few of the lessons shared in response:
Adam Czerwinksi, Owner/ Principal Agent, Sidebar Insurance Solutions- It's about the give. Talk with your partners about what the biggest hurdle is and try and satisfy that need.
Mike Kupfer, President & CEO, Black Diamond Technologies- Be out there and give people what they want.
Bruce Fox, Managing Partner, Neal, Gerber & Eisenberg- Look to build relationships and maintain that relationship over time.
Chester Singleteary, Director, Loop Capital- Focus on relationships. Get to know the person you are working with and understand their needs.
GUEST LIST:
Dan Mendelson, Senior VP, Merrill Lynch Wealth Advisors
Mike Nowak, CFO, ABN Amro
Mike O'Reilly, COO, October Three Consulting
Dan Golden, President, BeFoundOnline
Mike Kupfer, President & CEO, Black Diamond Technologies
Kanhai Kapadia, Owner and Founder, KDK
Stan Logan, Chairman, Quality Back Office
Chester Singleteary, Director, Loop Capital
Bruce Fox, Managing Partner, Neal, Gerber & Eisenberg
Larry Kaul, CEO, Kaul Sales Partners
Ivan Vislavskiy, Founder & CEO, Comrade Web Agency
Mark Reitsma, Managing Director, Heartland Angels
Stanleigh Rabin, Owner, Keno Kozie & Associates
Nicole Wood, CEO & Co-Founder, Ama La Vida
Adam Czerwinksi, Owner/ Principal Agent, Sidebar Insurance Solutions
Mike Kupfer, Co Founder, Chicago Signs & Screens