Executive Networking With Tenant Advisory Group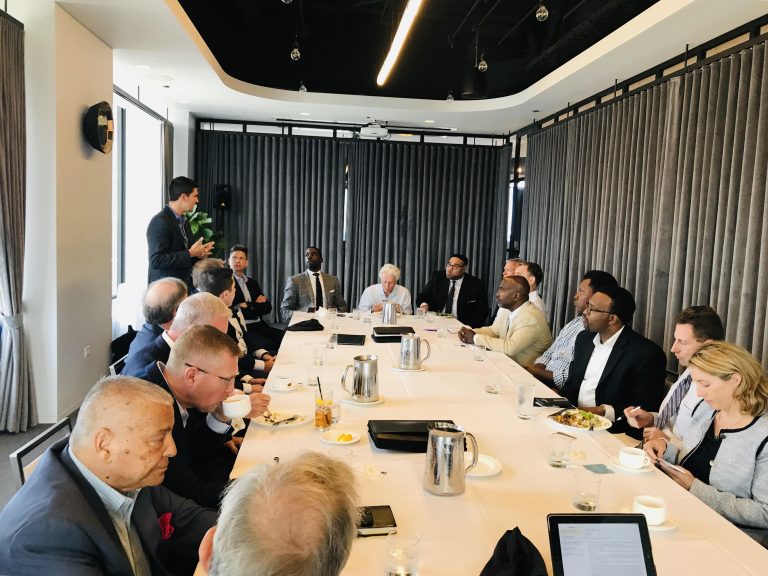 Every month, Tenant Advisory Group hosts an Executives Luncheon to provide an opportunity for Chicago business leaders to build new, meaningful connections and discuss topics relevant to running a business.
During August's Executives Luncheon, attendees were prompted with the question: "How do you attract and retain top talent?"
Here are a few of the lessons shared in response:
Adam Czerwinksi, Owner/Principal Agent, Sidebar Insurance Solutions- It's about the give. Talk with your partners about what the biggest hurdle is and try and satisfy that need.
Mike Kupfer, President & CEO, Black Diamond Technologies- Be out there and give people what they want.
Bruce Fox, Managing Partner, Neal, Gerber & Eisenberg- Look to build relationships and maintain that relationship over time.
Chester Singleteary, Director, Loop Capital- Focus on relationships. Get to know the person you are working with and understand their needs.
GUEST LIST:
John Lamberts, President and Senior Counsel,  Near North National Title
Jonathan Rothstein, Senior VP, MB Bank
Jake Neiman, CFO, Ford Models, Inc.
Gary Breden, Business Performance Advisor, Insperity
Denis Neville, CEO, Corefx
Olivia Nelligan, Strategic Advisor to Senior Leadership and Board, Nasco
Jim Taylor, CEO,  Launchways
Tim Schumm, Founder & President, Lucas James Talent Partners
Sam Pagan, Founder & CEO, FundingDocs.com
Chris Gandy, Founder, Midwest legacy Group
Greg Hubbard, Director of Engineering, Moda Operandi
Marty Bozarth, CFO, Baird & Warner
Michael Boccio, VP Global Commercial Operations Leader, OSI Group, LLC.
Jeff Asperger, Partner, Meltzer, Purtill & Stelle
Anthony Waller, Owner, Catering Out the Box
Erryn Cobb, CEO and Founder, Fetch IMC
Chris Murschel, Partner, Callero & Callero
Morrie Elstien, Founder & CEO, MorrieConnects