Executive Networking With Tenant Advisory Group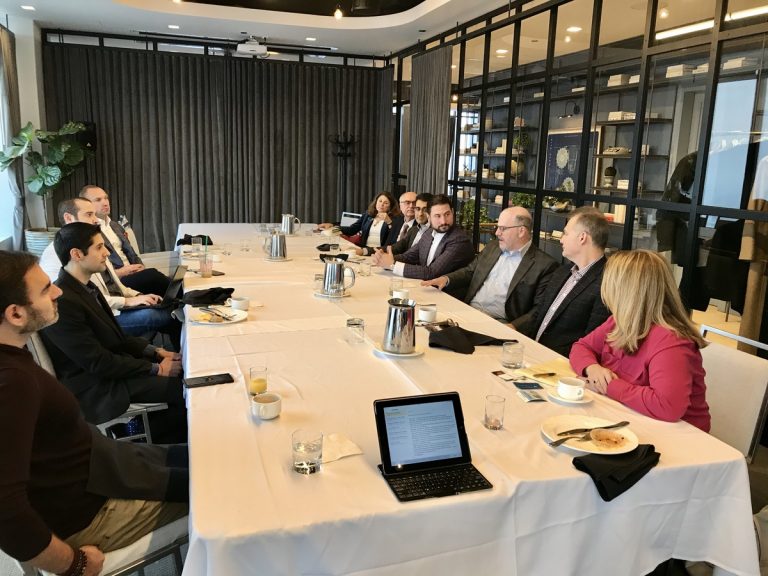 Every month, Tenant Advisory Group hosts an Executives Event to provide an opportunity for Chicago business leaders to build new, meaningful connections and discuss topics relevant to running a business.
During December's Executives Bruncheon, attendees were prompted with the question: "What trends are you seeing in your industry?"
Here are a few of the lessons shared in response:
Paul Sorkin, Managing Member, Perfect Balance Investments – It's a collaboration world. Work together and grow faster together.
Cyrus Rivetna, Principal, Rivetna Architects – The south side is having a ton of major development. Big sustainability push. Lots of consolidation in the architectural industry. New building code from City Chicago that is developer friendly.
GUEST LIST:
Al Domanskis, Managing Partner, Boodell & Domanskis
Patrick Tannous, President & Co Founder, Tiesta Tea
Larry Kaul, CEO, Kaul Sales Partners
Paul Sorkin, Managing Member, Perfect Balance Investments
Susan Winer, COO, Strategic Philanthropy
Todd Stukenberg, President & CEO, Illinois BIS
Sam Glassenberg, CEO & Founder, Level Ex
Lee Singer, Partner, FGMK
Bill Pragalz, CEO, 360 Benefits
Jennifer Kraus, Founder & CEO, Enjen Growth Advocates
Corey Friedman, VP, Alera Group
Natasha Marriner, Director, Klein Hall
Andy Sajnani, CEO, Think Latitude
Kevin Sarsany, CrossBay Capital Partners
Paul Kozlowski, Owner, D+K Architecture
Dugan Schwalm, COO, CatalystXL
Kevin Rubin, President & CIO, Stratosphere Networks
Nick Paul, President & Founder, O'Keefe Reinhard & Paul
Kimberly J. Anderson, Attorney, Anderson & Boback
John Naughton, VP of Construction, Orion Engineers
Bill Fienup, CoFounder & Director of Innovation Services, mHUB
Cyrus Rivetna, Principal, Rivetna Architects