Executive Networking With Tenant Advisory Group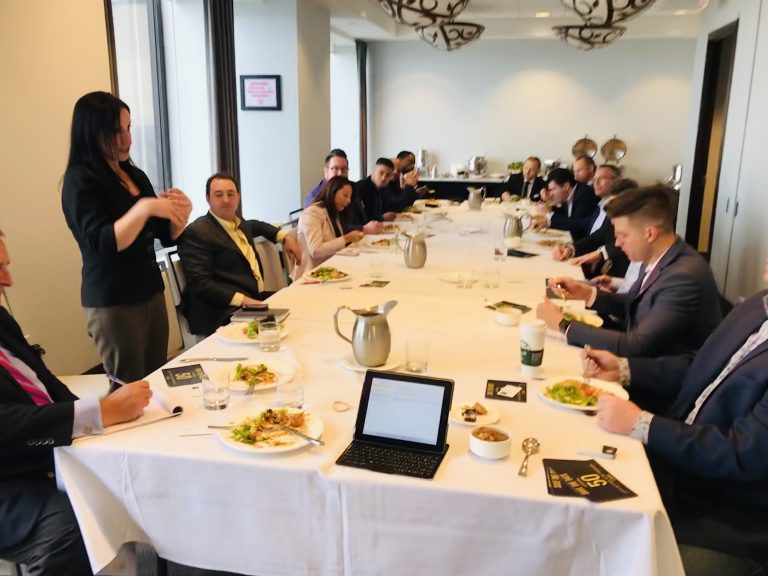 Every month, Tenant Advisory Group hosts an Executives Event to provide an opportunity for Chicago business leaders to build new, meaningful connections and discuss topics relevant to running a business.
During February's Executives Luncheon, attendees were prompted with the question: "How does your firm find new opportunities?"
Here are a few of the lessons shared in response:
Bill Himmelstein, Founder & CEO of Tenant Advisory Group – It's amazing how supporting the growth of others people's business seems to come back to you in spades.
Dan Porcaro, Managing Partner of PSM – It's all about relationships. Leverage relationships to grow.
Bill Pragalz, Partner at 360 Benefits LLC – Educate people on your why. When you have a purpose, share it.
Mitchel Schoeneman, Principal at A. Schoeneman & Co – The best way to find new work is to do good work on existing business.
GUEST LIST:
Marvin "Corey" Britt – CEO of DayCare Pro
Evan Galvin – CEO XL Broadband & CEO Ping Marketing
Chris Gandy – Founder of Midwest Legacy Group
Bill Himmelstein – Founder & CEO of Tenant Advisory Group
Davis Jaspers – Owner at Vitality Health Systems
Neal Karski – CEO of Theydo
Steve Kavetsis- COO/shareholder of Webster Dental
Jason McAllister – CEO Paragon Tech Inc and Director Frankfort Chamber of Commerce
Paola Meinzer – Partner at Manning Silverman
Deb Daly – District Sales Manager at ADP
John Osbourne – President at Image360
Dan Porcaro – Managing Partner of PSM
Bill Pragalz – Partner at 360 Benefits LLC
Jonathan Rothstein – Senior Commercial Relationship Manager at Fifth Third Bank
Mitchel Schoeneman – Principal at A. Schoeneman & Co
Mike Shapow – Partner at Rubin Brown
Ed Wittenstein – Partner/Principal at Worsek & Vihon