Medical Facility / Office Building For Sale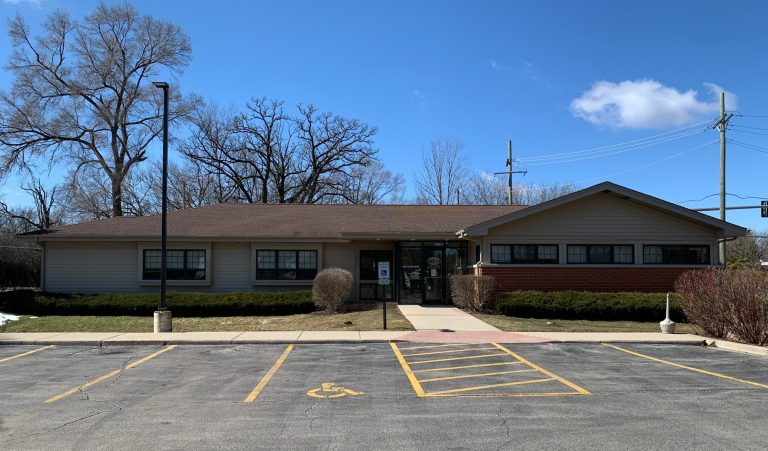 For Sale – Office Building / Medical Facility – 1 S Virginia St/Route 14, Crystal Lake, IL 
Building Size: 4,500 sq. ft.
Lot Size: +/- 26,000 sq. ft.
Parking Spaces: 14 on site/4 on adjacent property
Zoned: Office
Parcel No.: 19-06226028
Taxes (2018): $17,256
Asking Price: $800,000
Built: 2004
Move-in ready – fully equipped
Traffic Count: S. Virginia St/N. Virginia St – 23,430
Side-street Entrance (Crystal Lake Avenue)
Located on Route 14
More details >>>
Location Overview
Crystal Lake is a sought-out area for businesses and people who want to live and work in the area. The Chamber of Commerce, as well as the Crystal Lake Downtown Association support local businesses along with the people who live in the area. Take a walk to downtown Crystal Lake and you will see an assortment of local businesses and a pride of living in Crystal Lake. In addition, Crystal Lake has many outdoor areas with access to many rivers and lakes. 1 S. Virginia Street would be a great location for any business who wants to be a part of this great community.
Demographic Information (3 Mile Radius)
Population: 40,000
Median Household Income: $86,000
Approx. Daytime Employees: 24,000
CONFIDENTIALITY & DISCLAIMER
The Information contained in the following Marketing Brochure is proprietary and strictly confidential.  It is intended to be reviewed only by the party receiving it from Tenant Advisory Group, LLC ("TAG") and should not be made available to any other person or entity without the written consent of TAG. This Marketing Brochure has been prepared to provide summary, unverified information to prospective purchasers and to establish only a preliminary level of interest in the subject property.  The information contained herein is not a substitute for a thorough due diligence investigation.  TAG has not made any investigation and makes no warranty or representation, with respect to the income or expenses for the subject property, the future projected financial performance of the property, the size and square footage of the property and improvements, the presence or absence of contamination substances, PCB's or asbestos, the compliance with State and Federal regulations, the physical condition of the improvements thereon, or the financial condition or business prospects of any tenant, or any tenant's plans or intentions to continue its occupancy of the subject property.  The information contained in this Marketing Brochure has been obtained from sources we believe to be reliable; however, TAG has not verified, and will not verify , any of the information contained herein, nor has TAG conducted any investigation regarding these matters and makes no warranty or representation whatsoever of the information set forth herein.
NON-ENDORSEMENT NOTICE
TAG is not affiliated with, sponsored by, or endorsed by any commercial tenant or lessee identified in this marketing package.  The presence of any corporation's logo or name is not intended to indicate or imply affiliation with, or sponsorship or endorsement by, said corporation of TAG, its affiliates or subsidiaries, or any agent, product, service, or commercial listing of TAG, and is solely included for the purposes of providing tenant lessee information about this listing to prospective customers.
By accepting this Marketing Brochure, you agree to release TAG and hold it harmless from any kind of claim, cost, expense or liability arising out of your investigation and/or purchase of this net leased property.