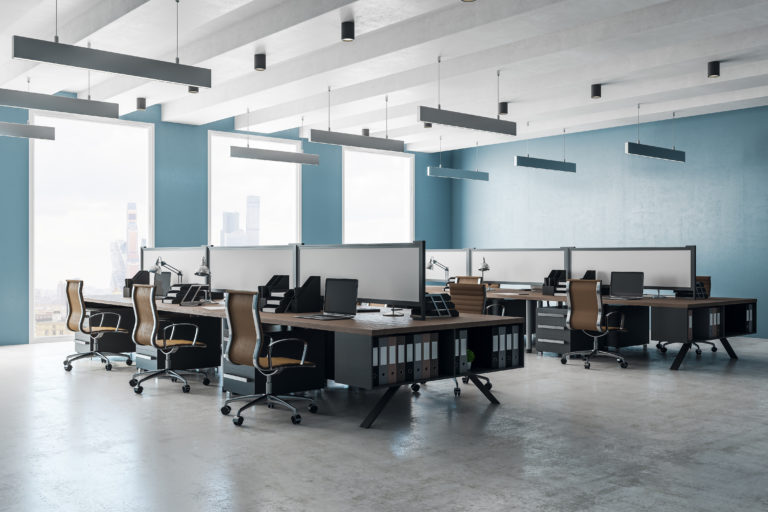 Relocating and choosing a new office space is a lot of work, no matter the size of your company. However, it also provides an exciting opportunity to start fresh in a new space. Carefully consider the following points to ensure you get the most out of your move.
Location
Select a location that works for both clients and employees. You want a space which clients can find easily and employees can comfortably commute to – perhaps close to public transportation or with a parking lot if many clients and employees will drive to reach you. Consider where your key employees live and whether the space is convenient for them.
Cost
Find a space that doesn't stretch your finances too thin. Make sure to calculate the full cost of the space and consider any hidden costs carefully to make sure nothing sneaks up on you (parking, utilities, any necessary construction, taxes, phone & data set up, janitorial, new furniture, etc).
Physical Space
Look for a space that will allow room for growth. Opt for a space that could potentially accommodate a growing team or evolve with your business. Also, check that any new space has sufficient area to allow for breaks and group or client meetings.
Infrastructure
As you evaluate your options, look for a space with easy-to-use and secure IT systems, particularly if you need a reliable internet connection for your business to function properly. Understand and test the current technological infrastructure of each space you consider to ensure it can accommodate your business needs or if a potentially expensive build-out may be required.
Employee Needs  
Think about what amenities you'd like your new space to offer employees. Sunshine can be a great easy perk as access to natural light can affect mood, energy levels and alertness. See if your new location has space for a stocked beverage center or coffee bar. Also, consider investing in employees' health with an on-site fitness center or dedicated wellness room.
Where you work matters. That's why we've partnered with an online software platform to make it easy to search for spaces that are specific to your needs. All you need to do is enter your information here, and you will be given access to a database of office space listings complete with virtual tours, floor plans and all-in monthly prices. Finding the space of your dreams is only aclick away.
Co-working workspaces are becoming the new norm for up-and-coming businesses, offering the creature comforts of a big corporation – high-tech workstations, coffee supplies, conference rooms – at a price startups can afford. However, just because a co-working space seems to have it all doesn't mean there isn't room for negotiations or amendments to your lease.
Bill Himmelstein, founder and CEO of Tenant Advisory Group, has put together a few crucial components to consider before signing on the dotted line:
Amenities
Exercise ball chairs and trendy lighting are fantastic touches, but remember to factor in all aspects of your business into the monthly cost. Does it include internet access? Phone plans? Access to communal coffee and food? These amenities can be used as bargaining chips in negotiating with the landlord. Understanding what's included in your leasing package and what's additional is key to being budget savvy.
Flexible Terms
One key advantage to renting a co-working space is the option of a short-term lease — three- and six-month terms and even month-to-month payments can be negotiated. (Free Range in Wicker Park offers flexible 10-day passes.) This can be especially appealing to freelancers who want a stable work environment without being tied down to a long lease.
Unused Spaces
Co-working options can be found anywhere, not just with large companies like WeWork. Chicago's many converted warehouses and vintage office buildings are full of carved out communal spaces with a plethora of opportunity. Since leases in these leasing packages aren't usually as structured, having an expert on-hand can save some of your company's valuable funds.
For more information about how Tenant Advisory Group can help you negotiate your co-working space lease, contact us today.