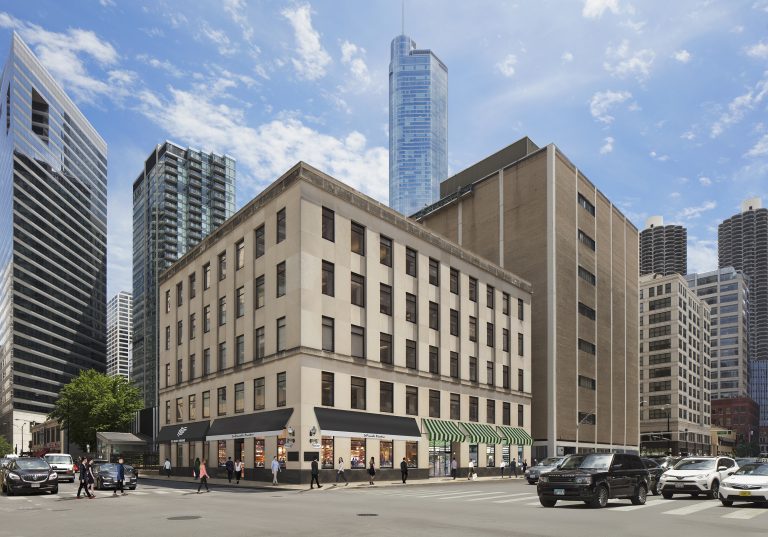 Description: Prime Corner retail space in the heart of River North. This is a great opportunity for a restaurant, bar, coffee shop, etc. with lots of natural light and a ton of foot traffic. It is also less than 2 blocks from the blue, brown, green, pink and orange line trains.
Size:
2,700sf
Demographics:
Population: 136,118
Households: 83,751
Average Age: 37.80
Median HH Income: $98,991
Daytime Employees: 535,558
Population Growth '19-'24: 6.5%
Household Growth '19-'24: 6.2%
Location:33 West Grand Avenue, Chicago, IL/ 515 North Dearborn Street, Chicago, IL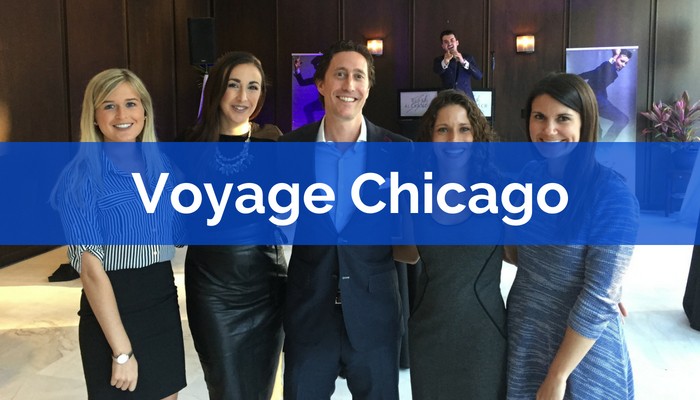 Voyage Chicago reached out to Bill Himmelstein to dive deep into the history of how Tenant Advisory Group began, and the foundation it was built upon. Click here to read more.
The South Loop, River West and West Loop each have taken their turn as being Chicago's "it" neighborhood. Now it's time to turn our eyes towards the Clybourn Corridor, the thin strip of land on the western edge of Lincoln Park between Clybourn Ave. and the Chicago River. This area already serves as a main shopping destination for Northsiders, and the recent addition of Newcity is part of a continuing trend in this area. There are many developments currently in progress with many more slated to come online for the near- and long-term future.
High Demand
The Clybourn Corridor is currently exploding with new developments planned and in progress. Despite the rising vacancy rates from the influx of new buildings, retail rent has remained steady and even reached higher levels in recent years. This stretch of well-located land is continuing to attract businesses, both large and small, and they are not shying away from the increasing rents. With retail, professional and residential buildings on the dockets, the Clybourn Corridor has the attention of the city.
Room to Grow
In the last five years, over two million square feet of commercial real estate space has come online with over 1,000 new residential units. Even with the high amount of proposals, there is plenty of room for development and redevelopment in the Clybourn Corridor. Most famously, the Finkl & Sons steel plant is one of the headlining redevelopment projects. Sterling Bay has recently unveiled their vision for the redeveloped Finkl & Sons steel plant which includes a mixture of office, retail and residential buildings to be built on over 30 acres of riverfront property.
A Fresh Start
One driving factor behind the surging demand to reshape the Clybourn Corridor is its ability to act as a blank canvas. Large developers are purchasing old properties with dated buildings and redeveloping these sprawling sites into efficient retail, office and residential buildings. Its extreme demand is also fueled by the dense nearby population and affluent neighborhoods near the Clybourn Corridor, which attracts shoppers and businesses. Additionally, Metra plans to update their Clybourn train station to match the rapid updates the area is receiving. The proposals to revamp the community expects to draw a large, new employment base and add thousands of residents, all creating a positive influence on Chicago's economy.
Chicago's real estate industry continues to grow as a plethora of new buildings come online each year. The city's lively entertainment scene, attractive amenities and its role as a booming international business hub make it a highly sought after location for corporations, and the employees who work for them. It will be exciting to watch the plans for the Clybourn Corridor unfold into a redeveloped, bustling stretch of Chicago.
The best way to navigate the tricky landscape of a lease is to stay current on all the common phrases, clauses and definitions. You may have a general understanding of the terms, but it takes a professional to really navigate the ins and outs. Here are a few of the most common points you may encounter in your Chicago office space search.
Letter of Intent:

The purpose of the letter of intent is for both parties to come to agreement on various terms before spending significant resources and legal fees in pursuing an acquisition. Double check the business terms agreed upon in the Letter of Intent are the same as those outlined in the lease document. You'll want to make sure you receive everything that was promised.
Sublease Clause:

A sublease clause outlines the terms for when you transfer all or part of your lease to another tenant while you remain on the property. When negotiating a sublease, reasonable consent should not be withheld by the landlord. The landlord will also ask for 100% of profits, but a 50/50 split is fair. Try to minimize the notice you must give, as well as the response time from your landlord to allow you more flexibility. Consent isn't always necessary.
Holdover Clause:

A holdover occurs when a tenant continues to remain in possession of the leased property after the lease expires or terminates. The holdover clause specifies if a holdover can occur and at what rent. Landlords will ask for 200% of your monthly rent; however, 150% is the market standard. The clause itself should make clear that the tenant is not holding over unless they're staying after the term ends without notifying the landlord and gaining permission. When negotiating the holdover clause, there are a few items you will want to have clearly stated in the lease: length of the lease; termination of lease; rent amount; and liability for damages.
Renewal Clause:

A renewal clause will attempt to automatically renew your lease unless you submit a notice. This clause is something you need to know about as a landlord may ask for automatic renewal without having to give you notice. It's nice to have the rights to a space, but it is also nice to have the freedom to move. If you plan on staying,

negotiating for renewal

is a great opportunity for you to negotiate for a new rent rate.
Work Letter:

The work letter is an addition to a lease outlining the stipulations for all improvement work done by the landlord, and what work will be completed by the tenant at their own expense. This should be monitored closely to make sure everything matches up with what the landlord promised. If there is an allowance, base building items should be taken care of by the landlord, and if the landlord has ongoing construction, make sure the landlord is liable if improvements aren't completed by the agreed upon date.
Negotiating a lease is the most crucial step when moving into a new building, and can potentially save you a significant amount of money. Armed with the new knowledge of these phrases, words and definitions, you'll be ready to tackle any upcoming lease negotiation.
Corporate giants ditching their suburban campuses for Chicago skyscrapers has been a common occurrence in the last few years — Kraft Heinz, ConAgra, McDonald's, Google and Motorola. Now Wilson Sporting Goods joins the movement, leaving its location near O'Hare Airport for the iconic Prudential building.
Chicago isn't the only market experiencing this massive shift in commercial real estate. The New York Times recently reported the same situations in metropolitan areas around the country. Just what is causing these corporations to leave their sprawling headquarters for fast-paced urban areas?
Tech-Savvy Talent
Countless reports have indicated that millennial workers are attracted to living and working in high-energy urban areas. These tech-savvy employees may not even have a car, so driving an hour to the office isn't an option. International corporations looking to attract the next generation need to be easily accessible via public transportation, which rules out most suburbs.
Better Amenities
Trendy lunchtime spots and snacks from local food trucks are just a few of the many amenities offered simply by working in Chicago. These urban incentives are exactly what top talent are looking for when selecting their next position. Additionally, clients and customers who visit their corporate partners prefer to spend time downtown.
Top Vendors
The booming South Loop and West Loop neighborhoods are filled with smaller companies built to serve the needs of the ConAgras and McDonald's of the world. Corporations that don't want to miss out on the next big mobile ordering app or company culture trends need to be where these ideas are born.
Click here to read more about how the South Loop is the neighborhood to watch for commercial real estate.
It's an exciting time in the Chicago tech scene, with new startups changing the entire face of our commercial real estate market. This infusion of creativity and drive is fantastic for our city, but is it really driving our overall economy forward? Reports say it's not.
According to the Bureau of Labor Statistics, the Leisure & Hospitality, Construction and Professional Services industries led the market in job growth in May 2016. Tried-and-true professions – e.g. lawyers, accountants, architects, etc. – are the real drivers in keeping Chicago diversified and thriving. These facts, however, are not receiving the same attention as tech to keep the commercial real estate industry fully informed.
Landlords across Chicago are investing in these tech companies, providing incentives such as tenant improvement dollars, rent abatement and leasing commissions, in the hopes they will turn into long-term commitments. Like banks, though, landlords can't lend on ideas over a tenant's actual ability to pay. We need to continue to support our tech scene while remembering which leasees prove to be the smartest investments.