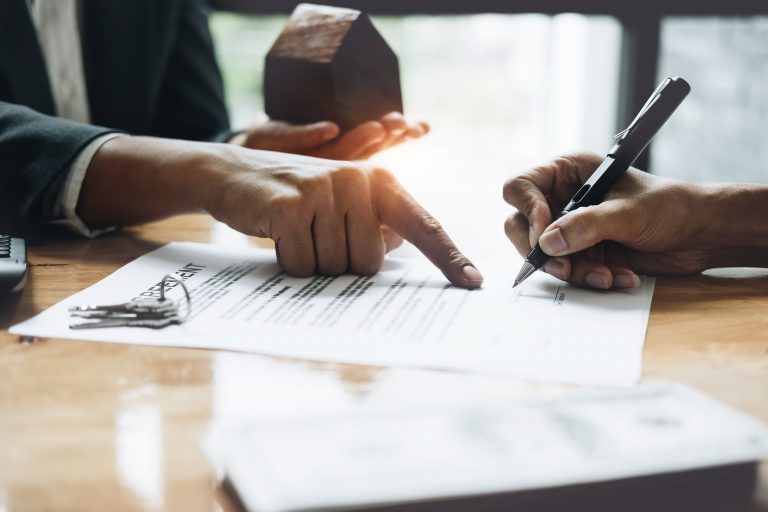 Up-and-coming areas can be a scary concept for some business owners. One day you're paying low rent in a semi-popular part of town, then a few years pass and the area is booming, people and other businesses are flocking over and rent is skyrocketing. However, you don't have to pay a fortune in rent or change locations if you take the right precautions. Here's how you can hold onto your prime real estate at a fair rate.
Stipulate a Rental Rate
When negotiating the renewal clause in a lease, oftentimes there is a fair market value clause that leaves negotiation of rental rates open for when an area grows in popularity. But fair market value leaves too much freedom for the landlord to hike up the rates to match the new standard, which could end up being well above your budget. One benefit to using a good broker is that they know to negotiate for a specific rental rate based upon a finite escalation instead of relying on a fair market value agreement. This ensures that the you can afford the future rental rates and also reflects the increase of growth in the area.
Negotiate a Right to Terminate
The termination option is also an extremely valuable piece of negotiation leverage. A landlord will not offer this unsolicited. For leases longer than five years, it is very helpful to have a termination right. By negotiating this into the lease, should rates dip below market value, then you will be able to exercise the right to terminate and move or use this as leverage to reduce your rate. Conversely, if rents have skyrocketed, you can utilize the leverage of the termination right to extend your lease and keep your rates below market for the foreseeable future.
Sublease Your Space
Another option you can consider when the rent goes up is to sublease. As always, any business leasing a space should work with a broker to ensure that a sublease clause is included in the lease. From there, if the ability to sublease is allowed, you can move elsewhere to pay a lower rate while subleasing your original space to help offset the overall costs. This is especially beneficial if you are able to reduce your square footage as well.   
Maintaining your presence in a popular area all comes down to your lease. Working with a reliable broker to negotiate the correct terms can take the stress out of rising market rates and give you peace of mind about staying in your space.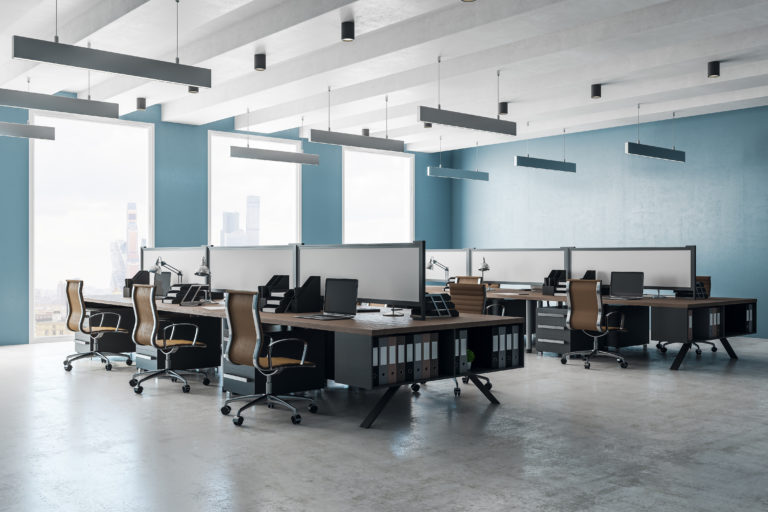 Relocating and choosing a new office space is a lot of work, no matter the size of your company. However, it also provides an exciting opportunity to start fresh in a new space. Carefully consider the following points to ensure you get the most out of your move.
Location
Select a location that works for both clients and employees. You want a space which clients can find easily and employees can comfortably commute to – perhaps close to public transportation or with a parking lot if many clients and employees will drive to reach you. Consider where your key employees live and whether the space is convenient for them.
Cost
Find a space that doesn't stretch your finances too thin. Make sure to calculate the full cost of the space and consider any hidden costs carefully to make sure nothing sneaks up on you (parking, utilities, any necessary construction, taxes, phone & data set up, janitorial, new furniture, etc).
Physical Space
Look for a space that will allow room for growth. Opt for a space that could potentially accommodate a growing team or evolve with your business. Also, check that any new space has sufficient area to allow for breaks and group or client meetings.
Infrastructure
As you evaluate your options, look for a space with easy-to-use and secure IT systems, particularly if you need a reliable internet connection for your business to function properly. Understand and test the current technological infrastructure of each space you consider to ensure it can accommodate your business needs or if a potentially expensive build-out may be required.
Employee Needs  
Think about what amenities you'd like your new space to offer employees. Sunshine can be a great easy perk as access to natural light can affect mood, energy levels and alertness. See if your new location has space for a stocked beverage center or coffee bar. Also, consider investing in employees' health with an on-site fitness center or dedicated wellness room.
Where you work matters. That's why we've partnered with an online software platform to make it easy to search for spaces that are specific to your needs. All you need to do is enter your information here, and you will be given access to a database of office space listings complete with virtual tours, floor plans and all-in monthly prices. Finding the space of your dreams is only aclick away.
Bowtruss Coffee, Portillo's Hot Dogs, even Bernie Sanders. Between businesses and notable politicians, it seems as if everyone is flocking to Chicago's South Loop neighborhood and setting up shop.
In the late "˜90's, industrial speculation drove the South Loop's real estate market. Today, it's no doubt becoming one of Chicago's hottest multi-family, commercial and retail markets. We'll even say it's on its way to become the next River West or Fulton Market hot-spot, and here's why:
Students: Chicago is a bustling vibrant city, and it's easy to overlook the impact of college students in the Loop area. Downtown, alone, is home to over 38,000 full-time college students, and there's been a corresponding rise in student housing development and sales in recent years.
Surge in multi-family population: Zillow predicts the South Loop will be Chicago's second "hottest" neighborhood in 2016. With downtown, lakefront, Museum Campus, Grant Park and Columbia College all within walking distance, the South Loop makes an ideal location for anyone looking be near it all. And, as professionals from the Loop look to work and play close to home, developers are rushing to fill this need for more housing. If you're in the business of recruiting or hiring temporary talent, being located near colleges is perfect for your industry.
Transit and retail development: With the area's growing residential population, there comes a surge in transit and retail development. Several bus lines run through the area that'll easily connect you to all areas of the city. Not to mention, the number of El and Metra train stations nearby. With so many transit options, people living in the neighborhood will have an easy time commuting into downtown or any of the outlying neighborhoods like the West Loop, Lakeview, Fulton Market.
Neighborhood shopping and dining is also flourishing. The shops at the Roosevelt Collection seem to grow day by day. Take for example, when the Roosevelt Collection was sold to Prudential for $222M last August, it was already 93% leased with retailers such as Victoria's Secret, Container Store, Banana Republic and a 16-screen Kerasotes multiplex. It probably goes without saying, but having access to so many restaurants in the area gives businesses and their employees plenty of options for networking lunches and business-related entertaining.
The South Loop market shows no signs of slowing as there's just so much redevelopment and new developments heading to the area. And one of the best parts to this, is that in the meantime, there are still wonderful lease deals to be had at very affordable prices compared to the very tight markets of River North or River West! The key to finding them is to work with an experienced advisor in the area. Working with a broker or agent who knows the ins and outs of a city, will have access to many of the best hidden deals.
Lastly, working with an advisor means you can be sure you're getting the best and fair price, and terms for your business – most important when it comes to finding spaces in these "hotter" markets. Keep this in mind as you consider your next move in the Chicago market.