Welcome to the Topic "How Remote and Hybrid Work from Home is impacting Commercial Real Estate
In 2020, the whole world was at a standstill. Almost overnight, office workers all around the country (and world) transitioned from going to the office every day to remotely working from home. Now, over two years later, the after effects of the pandemic continue to impact the workforce and the workplace.
Even though many commercial offices have largely begun to re-open, many employees continue to work remotely from home, or have adopted a hybrid model with 1-2 days of commuting to the office. This new hybrid/ work from home model of employment has changed the entirety of workplace productivity, relationships, and performance – and the effects are likely to last for many years to come. 
As a result of the 'work from home' employment model, the real estate market and businesses in general have had to make some significant pivots. There are now even more factors to take into account when considering property development, commercial leasing, or buying/selling real estate in general.
Real estate development and pricing are determined mainly by two factors: where people work and reside. Commercial and consumer real estate are inextricably linked, with one impacting the other's growth.
Traditionally speaking, employees have tended to prefer living in urban and more metropolitan areas due to the various opportunities to experience art, culture, and various other unique and lively activities.Cities have grown into mega civilizations as a result of this tendency, and the price of real estate in and around these cities has grown as well.
Before the pandemic, it was typical for consumers to have to make a clear choice in living preference and priority. They would either decide to 1. pay more (sometimes 20-30% more) for a home inside the city and closer to their office, or 2: buy a cheaper house outside the city and have a longer commute to go to work.
However, the post-pandemic work structure is very different; affording consumers the opportunity to re-evaluate their values, priorities, and living preferences.
As a result, in today's market we see families and companies considering (and often deciding) to move. Given that many employers and employees have realized they can perform work functions entirely, or at least partially from home, it's very unlikely that there will be a complete return to the traditional office space structure.
Which means that city and suburb living are on more equal footing, and the average consumer and business owner has more options in deciding their workplace structure and environment. 
Several large and small businesses have already announced, or indicated that they will function largely or entirely remotely for the foreseeable future. And consumer buyers are more inspired than ever to buy or rent in formerly unpopular or more rural neighborhoods.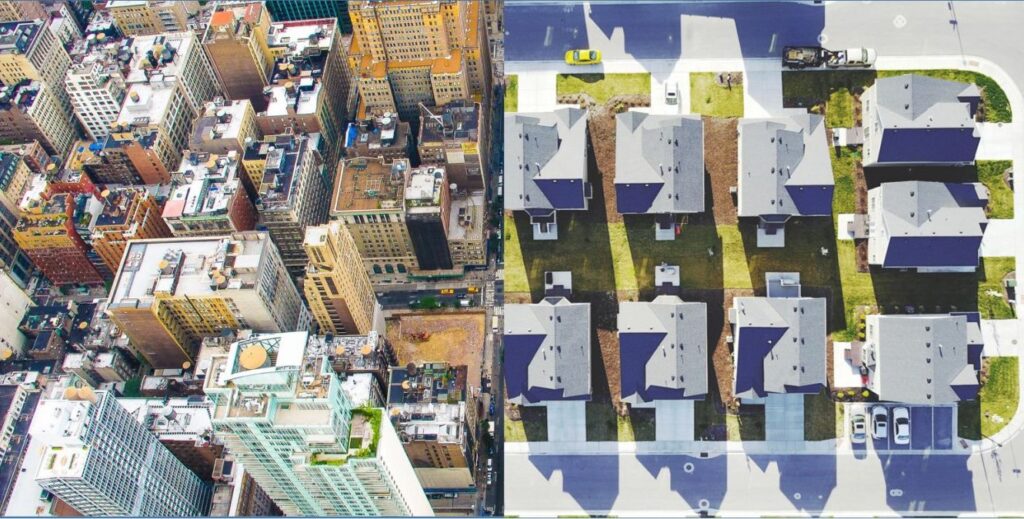 Employees no longer have to stress about being close to public transit or motorways to go into the office, because traveling into the office every day may no longer be necessary.
And while the pandemic has affected many consumers' purchasing priorities, it hasn't slowed down the rate of house purchases. The biggest factor that has changed in consumer home buying is the buyer's location of interest.
Interest in smaller cities and suburbs has skyrocketed over the last few years, as smaller areas appear to have a higher standard of living for a lower cost – encouraging more consumers to explore the potential and possibilities of these areas.
Furthermore, companies continue to decide on what amount of space is needed to support their workforce. When considering the entirely remote or hybrid work models it becomes difficult for business owners to decide which method will lead to the best outcome for employee retention and productivity. 
For this reason, many companies have opted for adopting the hybrid model as a solution. The employee gets to commute to the office 1-2 times a week, the employer gets to maximize productivity on and off site, and everyone gets the ability to secure better real estate leases and deals as consumers and businesses negotiate, or renegotiate their terms to reflect their new flexibility. 
Businesses with their own office spaces and those that rent or lease are rethinking how they want to use their workspaces in this shifting environment. They may not require more office space for their workforce on a daily basis, but they may require more event space for weekly/monthly conferences or workshops. Companies may even choose to relocate to a less-developed location, where putting up a smaller office would be far less expensive.
With the vast majority of businesses enforcing a 100% or hybrid work-from-home policy, there's no better time to explore options and capitalize on the opportunity to re-imagine, re-design, and re-tool workplace spaces and environments.
Maximizing this opportunity and embracing this new found flexibility will inevitably save organizations tens of thousands, if not more, in overhead and operating costs.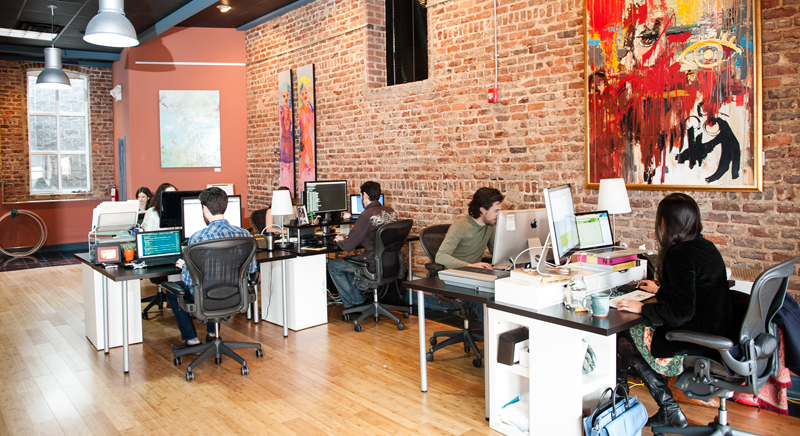 A new type of working and living environment will form.
The following ideas and trends will almost certainly be included in future office building developments when choosing how office spaces will look.
Office spaces are being re-designed and new construction is being developed with fewer people and foot traffic in mind – and with more open large spaces included.
In terms of residential housing, we are seeing an increased demand for homes with dedicated office spaces or, at least, demand for neighborhoods with close access to local coworking spaces. As a result of this increased demand, we are also seeing work studios and the opportunity to have specialized workspaces in integrated residential regions on the rise.
The way people do business and live their lives is evolving faster than ever, and it's important to take note of those changes to be able to pivot and adapt when necessary to meet the needs of people and the market.
There's no denying that remote working is here to stay. Consumer behavior is changing, and commercial real estate needs to adapt to deliver new ideas and solutions to satisfy office and industrial client needs.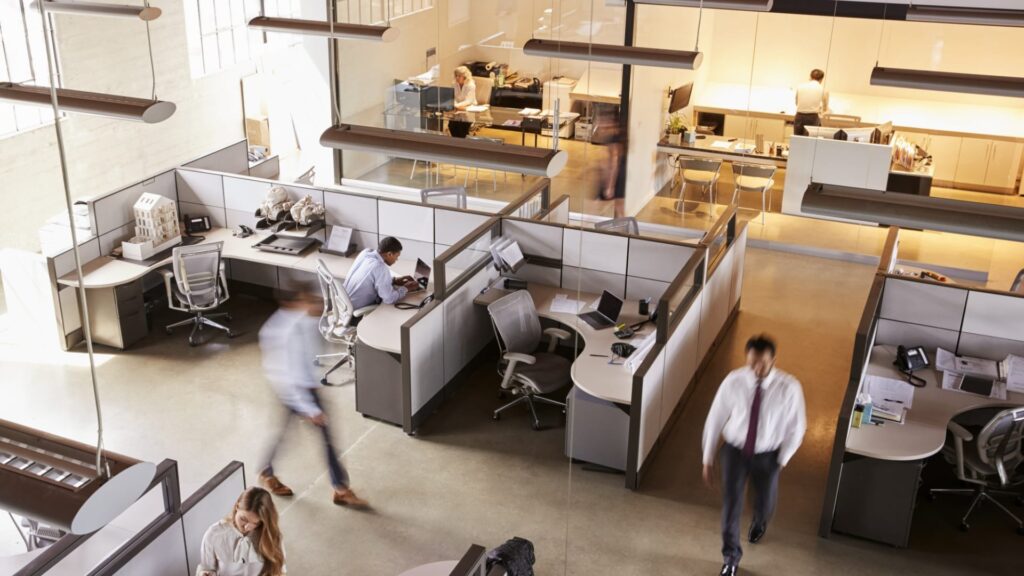 What Does This Mean for Commercial Sites?
The massive move to remote employment has had a significant impact on commercial real estate. Many businesses recognized significant cost reductions by decreasing their physical footprint or even relocating to cheaper locations.
According to Global Workplace Analytics, companies have saved nearly $11,000 per employee in operating/overhead expenses when employees work remotely at least 50% of the time. This figure accounts for both direct and indirect factors (e.g., decreased office space expenditures, increased productivity and reduced employee turnover).
Office Spaces That Are Versatile, Collaborative, and Short-Term
Before the pandemic, the modern office concept was already beginning to shift. Since 2010, coworking and shared office spaces have increased by 23% YoY. Not only that, but it's feasible that by 2030, coworking spaces may account for 30% or more of the commercial real estate market.
Most remote employees are presently staying at home and making at-home offices to dedicate working hours. However, many employees are seeking to once again separate work from home, and are actively seeking out coworking spaces that allow them to work from various locations and leave their house whenever they like.
Short-term rentals have also become a popular choice for companies that want to retain a physical presence but are unclear about their long-term demands. Short-term commercial leases were largely unpopular since landlords preferred the security and revenue of long-term tenants.
However, because many experts anticipate occupancy rates may take years to return to pre-pandemic standards, landlords are more open to short-term renters – which offers renters the chance to negotiate for more favorable terms. 
The use of space and adaptive furnishings will be crucial.
Space use and adaptability will be crucial in commercial real estate. Should short-term leases prove to be the most viable option for the foreseeable future, landlords will need to re-evaluate how each square foot and piece of furniture can and should be used to ensure their properties can meet with needs of the market.
Using lightweight furniture that can easily be relocated as needed is one of the more effective ways to keep spaces versatile and functional, and to easily construct distinct zones for diverse functions and shared spaces.
TIP – bookcases and other dividers can assist create niches in usually large, open rooms, allowing workers to feel more safely separated from different groups and people.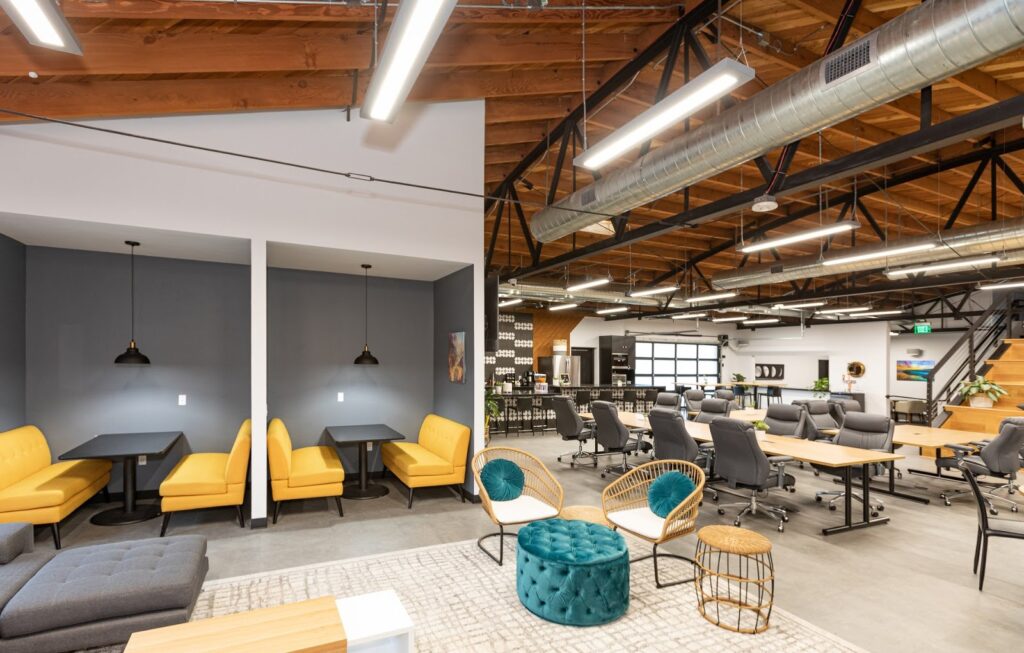 The future of the office is flexibility.
Faced with the challenges of modern industry, the traditional large corporate headquarters is a now-outdated phenomenon. Brokers must respond to businesses' demands for more agile solutions that match the flexibility and speed they expect in other areas of their operations.
The classic office deal faces long-term market trends that are turning against it. Companies want to lower the amount of space they rent per employee, and brokers' methods should reflect this.
Workers don't want to commute to the office everyday, but they also want the separation of work and home. It's critical to be able to provide them with a middle ground that combines a short commute and simple accessibility with a professional, team-oriented workplace.
Marketing workspaces, not simply offices, are the future of commercial brokerage. You can fulfill the demands of businesses and their employees by providing flexible and scalable alternatives along with a variety of lease length options. Businesses can also get better cash flows and higher bottom lines by simply renegotiating existing leases.
Let a trusted commercial broker help you discover spaces and negotiate terms that work for everybody.
Have any questions regarding the topic "How Remote and Hybrid Work from Home is impacting Commercial Real Estate" feel free to comment below.
Also Read: Commercial Real Estate and Company Culture
---
TAGS
---