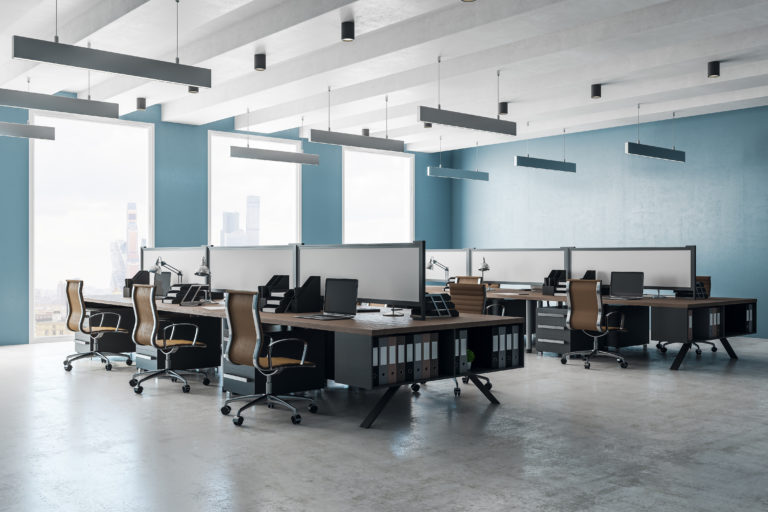 Relocating and choosing a new office space is a lot of work, no matter the size of your company. However, it also provides an exciting opportunity to start fresh in a new space. Carefully consider the following points to ensure you get the most out of your move.
Location
Select a location that works for both clients and employees. You want a space which clients can find easily and employees can comfortably commute to – perhaps close to public transportation or with a parking lot if many clients and employees will drive to reach you. Consider where your key employees live and whether the space is convenient for them.
Cost
Find a space that doesn't stretch your finances too thin. Make sure to calculate the full cost of the space and consider any hidden costs carefully to make sure nothing sneaks up on you (parking, utilities, any necessary construction, taxes, phone & data set up, janitorial, new furniture, etc).
Physical Space
Look for a space that will allow room for growth. Opt for a space that could potentially accommodate a growing team or evolve with your business. Also, check that any new space has sufficient area to allow for breaks and group or client meetings.
Infrastructure
As you evaluate your options, look for a space with easy-to-use and secure IT systems, particularly if you need a reliable internet connection for your business to function properly. Understand and test the current technological infrastructure of each space you consider to ensure it can accommodate your business needs or if a potentially expensive build-out may be required.
Employee Needs  
Think about what amenities you'd like your new space to offer employees. Sunshine can be a great easy perk as access to natural light can affect mood, energy levels and alertness. See if your new location has space for a stocked beverage center or coffee bar. Also, consider investing in employees' health with an on-site fitness center or dedicated wellness room.
Where you work matters. That's why we've partnered with an online software platform to make it easy to search for spaces that are specific to your needs. All you need to do is enter your information here, and you will be given access to a database of office space listings complete with virtual tours, floor plans and all-in monthly prices. Finding the space of your dreams is only aclick away.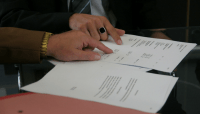 Reviewing each section of a commercial lease is a long process, but it's essential to identifying ways a tenant can save money. One often overlooked area of these documents is the array of options that can be used to securitize a lease, as well as the Surrender Clause upon lease expiration. Here are a few different options a tenant should consider when negotiating their lease.
Types of Securitization
There are multiple options and opportunities when it comes to security deposits. Review your options thoroughly to decide which makes the most financial sense for your business.
Cash Security Deposit: A landlord will hold this in an escrow account, and it is returned if the space is in good condition at the end of the lease.
Letter of Credit: The bank holds the money while it earns interest. However, there is a fee of one-half to one percent each year.
Checking Account: The money is held in a checking account, and it can't dip below the amount of the deposit. This can allow tenants to keep the money in their own account, which is beneficial if the business wishes to acquire equipment, property or another large purchase, as it shows stronger financials.
Surety Bond: This acts as an insurance policy if things go poorly, and it doesn't impact credit. Surety bonds are available for larger companies. If the landlord draws upon the security deposit, then the insurance company will cover it.
Expensive Lease Language
Carefully read the language of the lease as it pertains to the Surrender Clause (the condition the tenant is supposed to leave their space in upon lease expiration), as different terms carry their own meanings and some can require a lot more work and money. For example, retail landlords often want the space returned in a "white box" condition. This can be quite expensive, as it means moving furniture, deep cleaning and removing wires. If the Landlord requires the premises to be left "in the condition that existed when the premises were turned over" this could include reversal of any improvements or alterations done to the space. Tenants often underestimate the cost of these requests versus the value it will have for the business. However, you can avoid these expensive requirements by negotiating the space be returned to "broom clean" condition. Working with the language of the lease to favor the tenant can save a significant amount of money and time for a business.
With every lease, there will be an opportunity to negotiate both Securitization and the Surrender of Premises. It is best to use a qualified commercial real estate broker on the Tenant's behalf in order to achieve optimal savings and negotiate the most favorable lease terms.
Recently, the Financial Accounting Standards Board (FASB) updated their standards effectively changing the way companies must list their lease on their balance sheet. This will undoubtedly have rippling effects on businesses, and the leasing process as a whole. The update has the potential to alter the landscape of the commercial real estate lease.
What's New?
The FASB updates aim to maintain consistency among accounting practices. The update will make businesses account for the entire value of a lease in year one. While it is purely an effect on paper, bankers, lenders and investors will need to understand the changes that will show up on a company's ledger. The impact will be felt the most by large businesses, however small- to mid-sized businesses will still be affected. The updates will be implemented as of December, 15 2019 for publicly held companies, and Dec. 15 2020 for privately held companies. While this may seem far down the road, preparations to compensate for the potential change in your business' ledger should start now.
The Impact
Commercial real estate leases need to be negotiated with the new changes in mind, as the new standard will inflate the debts of a company during the first year of the lease. This could impact compliance with current loans, affect future loan approvals and potentially mislead investors. The mandatory listing of a full lease as a liability will be a challenge for accounting teams of larger corporations who strive to maintain consistent earnings. The new standards may throw a company's books out of balance, and this will be a major factor to consider when negotiating a lease.
The Advantage of a Professional
A professional broker who is trained in understanding the new FASB regulations will be most effective at negotiating optimal lease terms to minimize the impact on your balance sheet. This will include new ways to structure the base rental rate, timing of rent increases, separating out operating expenses and focusing on expansion rights rather than lease renewals that would leave a larger mark on your financial ledger. The ever-changing policies and guidelines are an important reminder to seek the assistance of a professional broker, such as the ones at Tenant Advisory Group. We work closely with our clients to advise them of the best way to proceed in signing a lease while keeping in mind the various impacts of the new FASB guidelines.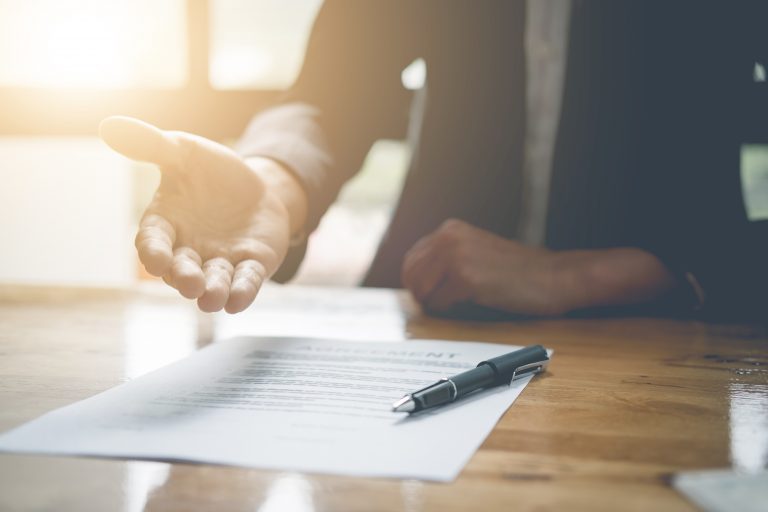 Commercial leasing agreements commonly extend up to 10 years – or  longer – making negotiations key to long-term savings for your business. One of the greatest opportunities to reduce your monthly cost is rent abatement, or free rent. As you begin the discussion with a Lessor, it is important to understand what rent abatement is and how it can be used to your advantage.
Do You Qualify for Rent Abatement?
Unless there are extenuating circumstances at play, rent abatement is a provision best considered during new or renewal lease negotiations. This is when the Lessee has the most leverage, especially if a business has already shown itself to be an ideal tenant at the current or a previous property.
Why Would a Landlord Provide Free Rent?
If you are a new business needing time to get up and running, or even an established business faced with moving costs and possibly contributing funds to a buildout of your space, the Landlord should understand that you will need some time to build cash reserves back up before the payment of rent commences. If the Tenant is providing the Landlord a large cash security deposit, this is great leverage to negotiate more months of abatement. Furthermore, the cost of acquiring valuable tenants – tenants that take care of the space and pay rent on time – is not insignificant to the Landlord. Leasing commissions, background checks and potential lost rent due to time the space would sit on the market are just a few factors they need to take into consideration when faced with negotiating leasing terms. Potential or current tenants can position rent abatement as a concession that benefits both parties.
How Can You Have this Added to My Lease?
Many business owners don't realize rent abatement is an option, so simply knowing about and presenting this as an option during negotiations is half the battle. When entering into a discussion with a landlord, present this incentive as one of several the Lessor can provide to reach a mutually beneficial outcome. All negotiations are a give-and-take, and ultimately the Landlord needs to know they will not be losing money in the process. Rent abatement is one of the key terms that can be negotiated, along with tenant improvement dollars and rental rate, in order for both the Tenant and the Landlord to feel they've achieved a mutually beneficial deal.
For more of Tenant Advisory Group's expert tips for negotiating your commercial lease, click here.
Choosing the right office space is one of the most important steps a small business owner can take, which is why it's crucial to have an expert commercial real estate (CRE) broker with local ties to guide you through the process. Not only will a CRE professional handle every detail of the transaction, they also provide invaluable insights, connections and business support that will ultimately benefit both your top and bottom line.
Access to a Bigger, Better Market
In a city as big as Chicago, there are literally tens of thousands of places your business could call home. Active brokers make it part of their job to be in constant communication with local owners, developers and investors providing them with knowledge of both on- and off-market opportunities. They are your guide to locating the right space for you opening up infinitely more possibilities for your business.
Realistic Views of the Space
Commercial brokers work hand-in-hand with the best real estate service providers – architects, contractors, interior designers, etc. – to provide a complete picture of space capabilities and potential costs. Can a 100-year-old converted warehouse handle a gut renovation? What are the sign requirements in a specific ward? Is it worth it to put in new windows? An experienced broker will be able to get the answers.
More Affordable Monthly Payment
Everything is negotiable (from tenant improvements to rent credits and even access to first-class amenities) if you know the right way to ask. A CRE professional tuned into the local market will know the moves to ensure you are getting the most out of your monthly payments.
A Better Understanding of Your Contract
As a business owner, it's imperative that you have a thorough understanding of a document before you sign it — how can you be expected to comprehend the industry specific terms and legalese that fill a commercial lease? Chicago CRE brokers live and breathe this language every day, creating much-needed guides in these complicated transactions. In fact, Tenant Advisory Group negotiates 25 transactions per year, working with approximately four to six different properties for each deal!
Support Beyond the Lease
CRE brokers work with dozens of professionals across a variety of industries on a daily basis, carefully curating a network of trusted individuals. A close relationship with your broker can provide you access to the top attorneys, accountants, bankers, insurance brokers, financial advisors, web designers and IT companies in Chicago.
For more information about how Tenant Advisory Group can be your partner in all of your commercial real estate needs, click here.
Co-working workspaces are becoming the new norm for up-and-coming businesses, offering the creature comforts of a big corporation – high-tech workstations, coffee supplies, conference rooms – at a price startups can afford. However, just because a co-working space seems to have it all doesn't mean there isn't room for negotiations or amendments to your lease.
Bill Himmelstein, founder and CEO of Tenant Advisory Group, has put together a few crucial components to consider before signing on the dotted line:
Amenities
Exercise ball chairs and trendy lighting are fantastic touches, but remember to factor in all aspects of your business into the monthly cost. Does it include internet access? Phone plans? Access to communal coffee and food? These amenities can be used as bargaining chips in negotiating with the landlord. Understanding what's included in your leasing package and what's additional is key to being budget savvy.
Flexible Terms
One key advantage to renting a co-working space is the option of a short-term lease — three- and six-month terms and even month-to-month payments can be negotiated. (Free Range in Wicker Park offers flexible 10-day passes.) This can be especially appealing to freelancers who want a stable work environment without being tied down to a long lease.
Unused Spaces
Co-working options can be found anywhere, not just with large companies like WeWork. Chicago's many converted warehouses and vintage office buildings are full of carved out communal spaces with a plethora of opportunity. Since leases in these leasing packages aren't usually as structured, having an expert on-hand can save some of your company's valuable funds.
For more information about how Tenant Advisory Group can help you negotiate your co-working space lease, contact us today.