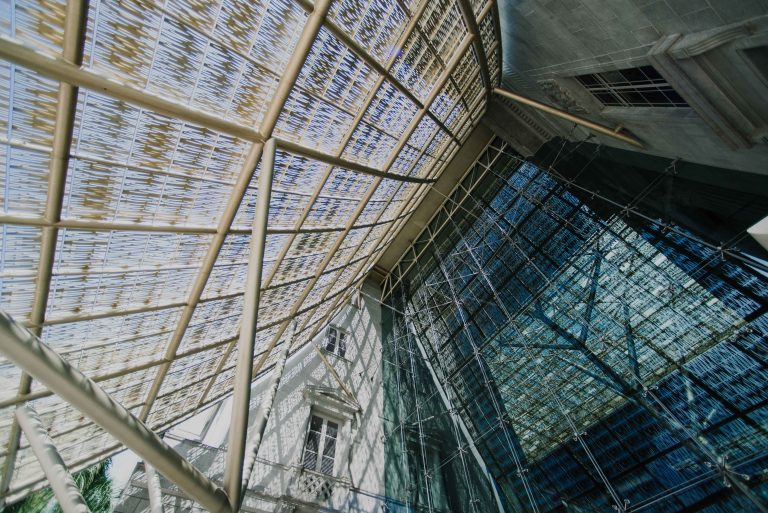 When leasing a new office space, it's easy to look at properties that already exist, but there is an entire market of new or partially built developments that have potential to be amazing office space, if you plan accordingly. In order to navigate leasing in a new development, follow our steps for success.
Understand When Delivery Will Be and Plan Accordingly
Delivery dates can be a moving target and it's important to nail down a date that's as precise as possible. If you don't have a precise date, you could end up without an office space, which could be detrimental to business. Always have a backup sublease, option to go month-to-month in your current space, or potential space on deck to ensure you have a place to continue business.
Make Sure to Have Contingencies in Place
This is important just in case things aren't ready, aren't working or weren't constructed properly. Make sure your new landlord will handle a punch list of items for completion. As a tenant, it's vital to work with a broker that can review and request contingencies in your lease to protect your rights.
Make Sure Your Budget Can Afford It
Typically new office spaces are more expensive than existing space. That's why it's important to understand all of the costs that are associated with leasing in a new development. From calculating costs for a potential sublease to taking on the extra costs of moving into a new development, make sure to have additional money tucked away in case the leasing process doesn't go 100% as planned.
Ensure You Can Get Growth Rights
As your company grows, your office space will need to follow suit. This is where growth rights come in. Finding this extra space can be especially tough for smaller businesses in new developments, but working with an experienced broker can ensure that your company will be able to expand when the time comes.
Make Sure the Building has All COOs
Nothing can derail a new office move-in than the building not being up to code. Save you and your team the hassle of a delayed move-in date, and make it a point to ask your landlord to show you the necessary certifications of occupancy.
Navigating leasing in a new development can be a great opportunity for business owners as long as the proper research and precautionary measures are taken. The best way to ensure a successful lease is by working with a qualified broker to make the leasing process as smooth as possible.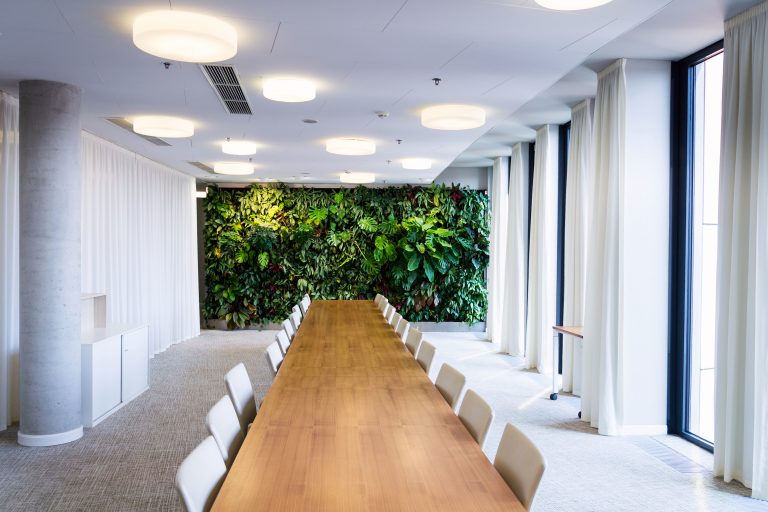 With success comes growth and with growth comes a need for more employees and space for those employees to work. While it can be challenging to know just how fast your company may grow, an estimate is necessary for you to understand your needs and for you to have an adequate amount of space to accommodate that growth. Check out these tips to find that sweet spot of room for expansion while also being realistic about what are those needs.
How to Determine Space Requirements for Growth
Every business has different needs when it comes to space, so there isn't a magic formula to guide you to an exact number of square footage, but you can make an educated estimate. Each employee you have on staff will require approximately 220 square feet in office spaces that aren't open concept. So for example, if you have 100 employees on your team, you would need to account for 22,000 square feet in work space to accommodate them. From there, you will also have to take into consideration other spaces such as conference rooms, lunch areas, restrooms, storage and any other additional rooms you need for your specific office layout. After you have an idea of how much space you need to accommodate your current workforce, multiply the total square footage by 10 to 20 percent depending on how much growth your business projects. This additional space for growth is known as shadow space.
Shadow Space vs. Right of First Refusal
There are a few different ways you can go about ensuring you have adequate space to grow. As we mentioned above, you could rely on shadow space. This space is an unused buffer that will be filled as you add more employees to your team. But what happens to the space in the meantime? More often than not, businesses are paying for the space even when it's not being utilized. This option is great for short-term growth, but if your plans to expand don't move as quickly as you hoped, you could be paying for more space than you need.
On the other hand, you can work with your broker to include a right of first refusal agreement in your lease. Here's what that means. Say you come across an office space that fits your current space needs, and there is also an additional adjacent space that would be perfect for you to grow into when the time comes. A right of first refusal agreement ensures that before your landlord leases that space to a third party, they must offer the space to you first. This option is great for companies that plan on growing, but need a little more time to achieve their goals.
An important step in ensuring your new office location has the perfect amount of space is to analyze how your business has grown in the past and how you predict it will continue to grow in the future. From there you can formulate a realistic idea of how much additional space you may need, and decide if either shadow space or a right of first refusal agreement are viable options for you.
Where you work matters. That's why we've partnered with an online software platform to make it easy to search for spaces that are specific to your needs. All you need to do is enter your information here, and you will be given access to a database of office space listings complete with virtual tours, floor plans and all-in monthly prices. Finding the space of your dreams is only a click away.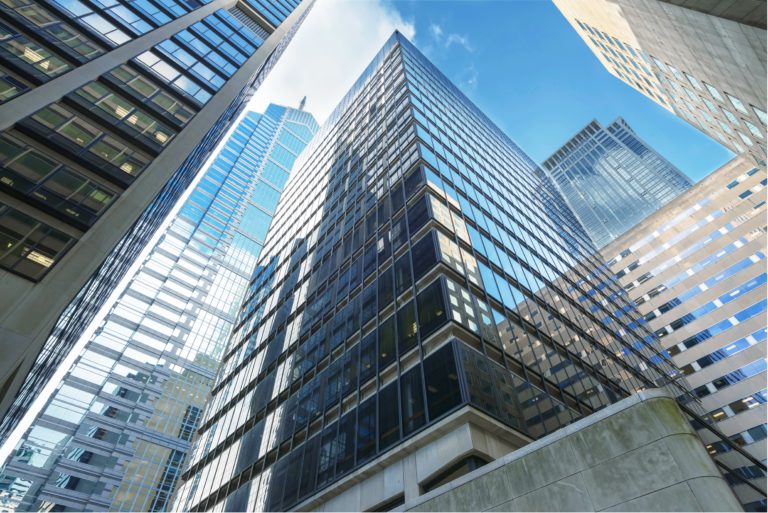 Selecting the perfect location for your office is no easy task. It is vital to consider factors that will satisfy clients as well as employees. Keep in mind these important elements when searching for your new office location.
Accessibility
You want a space which clients can find easily and employees can comfortably commute to – perhaps close to public transportation or with a parking lot if many clients and employees will drive to reach you. Consider where your key employees live and whether the space is convenient for them.
Proximity
Think about what sorts of amenities you'd like in the surrounding area. Are there restaurants nearby for client meetings or are you close to any green space your employees can utilize to unwind and stay active? While the inside of your space is incredibly important, the area you're located in provides an important first impression of your business.
Proper Spacing
If you have multiple offices, it's imperative to understand what the commute between the two spaces will be like. Just as it's important to have accessible transportation from your home to your office, it's also important to secure a location that ensures an accessible commute amongst your various office locations.  
Strategic Partners
Take note of potential partners in your desired location. Situating your new office within a hub relevant to your industry can make all the difference in the ease of your partnerships and business deals. You are who you surround yourself with, so make sure you're seeking spaces that work hard for your company.
Cultural Fit
Community culture means a variety of things depending on the area in which you're looking. It's essential to understand what role your business will play in the local culture. Does this culture align with your company's values? What role would your company play in this community? Assimilation into your area is a necessity for success in your new location.
While there are many things to consider when choosing a location for your office, it all boils down to figuring out what your company needs to succeed and choosing a location that fits those ideals.
Where you work matters. That's why we've partnered with an online software platform to make it easy to search for spaces that are specific to your needs. All you need to do is enter your information here, and you will be given access to a database of office space listings complete with virtual tours, floor plans and all-in monthly prices. Finding the space of your dreams is only aclick away.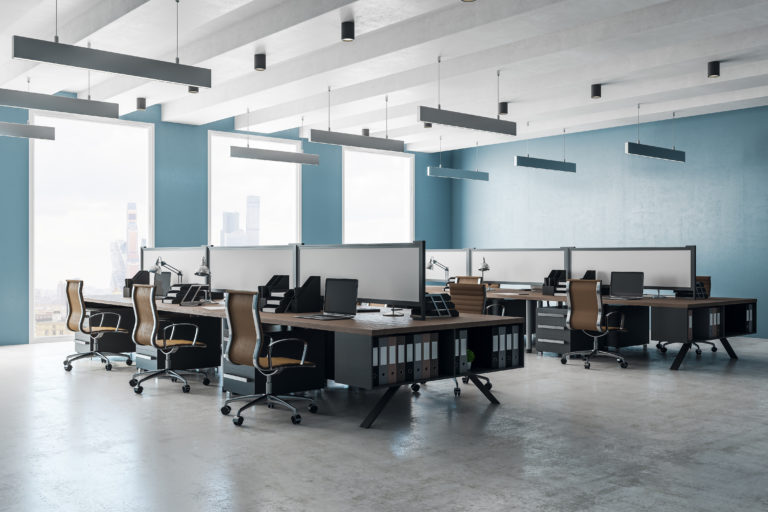 Relocating and choosing a new office space is a lot of work, no matter the size of your company. However, it also provides an exciting opportunity to start fresh in a new space. Carefully consider the following points to ensure you get the most out of your move.
Location
Select a location that works for both clients and employees. You want a space which clients can find easily and employees can comfortably commute to – perhaps close to public transportation or with a parking lot if many clients and employees will drive to reach you. Consider where your key employees live and whether the space is convenient for them.
Cost
Find a space that doesn't stretch your finances too thin. Make sure to calculate the full cost of the space and consider any hidden costs carefully to make sure nothing sneaks up on you (parking, utilities, any necessary construction, taxes, phone & data set up, janitorial, new furniture, etc).
Physical Space
Look for a space that will allow room for growth. Opt for a space that could potentially accommodate a growing team or evolve with your business. Also, check that any new space has sufficient area to allow for breaks and group or client meetings.
Infrastructure
As you evaluate your options, look for a space with easy-to-use and secure IT systems, particularly if you need a reliable internet connection for your business to function properly. Understand and test the current technological infrastructure of each space you consider to ensure it can accommodate your business needs or if a potentially expensive build-out may be required.
Employee Needs  
Think about what amenities you'd like your new space to offer employees. Sunshine can be a great easy perk as access to natural light can affect mood, energy levels and alertness. See if your new location has space for a stocked beverage center or coffee bar. Also, consider investing in employees' health with an on-site fitness center or dedicated wellness room.
Where you work matters. That's why we've partnered with an online software platform to make it easy to search for spaces that are specific to your needs. All you need to do is enter your information here, and you will be given access to a database of office space listings complete with virtual tours, floor plans and all-in monthly prices. Finding the space of your dreams is only aclick away.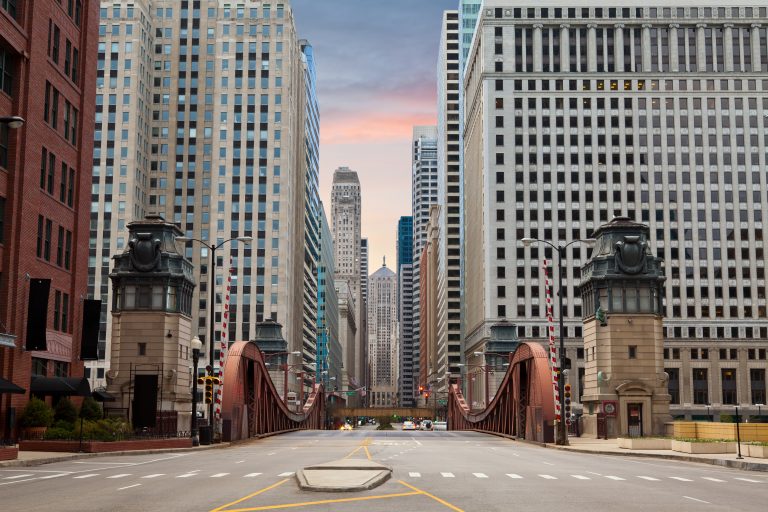 As rental rates continue to rise for commercial space in the near west side, companies moving to LaSalle Street and the Loop are reaping the benefits. The Loop has been experiencing a strong push in building upgrades, amenities and renovations thanks to the success of River North and River West. The end result is a healthy inventory of updated vacant space with tremendous amenities in traditionally high-demand neighborhoods. Here are a few things to consider when selecting your next office:
Supply & Demand
Areas like LaSalle Street and the Central Loop, which historically have been seen as high-demand and high-priced, are actually offering more for the money than neighborhoods like River West, Fulton Market and West Town.
Proximity vs. Practicality
While the allure of being close to Google and McDonalds is enough for people to pay higher rents for lower quality and little to no amenities, savvy business owners are taking advantage of lower rental rates and getting centrally located spaces in great buildings.
Location Fundamentals
Real estate will always be about location. When finding the right office, consider where it's located in proximity to employees, current clients, potential clients and vendors. Remember that if the space is out of the way, it will make it difficult for prospective clients to find the business.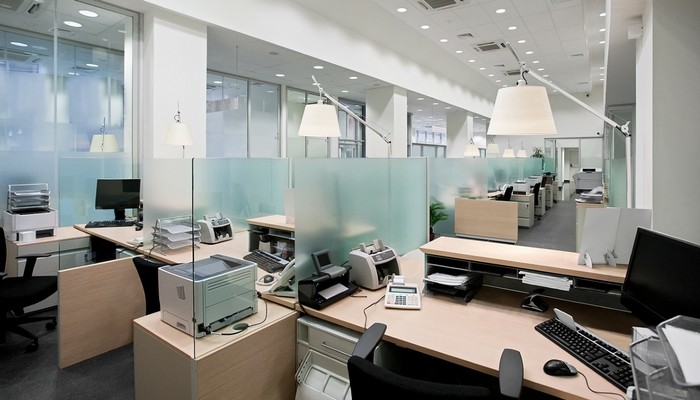 When moving to a new office space, there is quite a bit to consider to ensure the process goes smoothly. One area that often gets overlooked is transition timing and lease overlap. However, this is a key point to be aware of, as a disruption or delay in the build out process can mean operating without an office space for an unknown period of time.
Before the office packing begins, verify the new space will be ready when you need it. Check in with the landlord regularly to ensure the process is moving forward at the agreed upon pace. Internal processes – especially if there is construction involved – can take longer than originally anticipated, which is why an established and realistic timeline is crucial.
It is not unreasonable to establish consequences should the space not be delivered when promised. This will need to be written into the initial Letter of Intent and confirmed to be in the lease prior to signing. If key milestones in the buildout process are not met, then the incoming tenant should receive free rent, a push back on the commencement date, compensatory damages or other lease concessions.
In addition to including consequences in the contract, the tenant should reach out to their current landlord to prepare for the worst case scenario. Create a contract with the current landlord for a month-to-month lease just in case the new space is not ready in time. This allows for peace of mind with the business, as you won't be left without a space in which to operate.
Landlords traditionally prefer to use their own recommended vendors when it comes to space renovations or construction. While they may prefer to work with contractors they know and trust, too often the reason they restrict outside work is because they receive a portion of the costs. However, this makes the landlord more accountable, which makes contract negotiations even more important. A licensed broker will know how to verify the landlord's quotes and ask for their itemized breakdown of the associated costs. Additionally, good brokers will have their own set of preferred vendors who can review the quote to ensure it is accurate.
As a general rule, avoid moving spaces more than one month in advance, as it often makes no financial sense to leave the currently leased space to move into the new one early. Despite the free rent of moving in early, the old space is still accruing rental costs. Ideally, move into the new space around one month in advance to allow for a seamless transition.
Relocating an entire office is a daunting task, and business owners rarely have the time to allocate to the process. Thankfully, there are professionals available to guide businesses through the transition, effectively reducing stress and increasing the efficiency of the move. The secret is planning and knowing what to expect, which will greatly increase the chances of a smooth transition.
When considering a relocation, a long lead-up time is imperative. Moving an entire business is a large, involved process with many moving parts that can really disrupt productivity if not planned property. A general timeline to consider is: a company that requires a 10,000-square-foot space should begin their planning 12 to 18 months prior to moving; a 4,000- to 7,000-square-foot space should start nine to 12 months in advance; and a space less than 4,000 square feet should plan at least six months before the move. The longer the lead up time, the less likely there will be major complications, effectively saving the company more money.
Once a business has a timeline established, it's time to set and manage expectations. Too often this step is overlooked, and yet it is essential in creating a smooth, efficient relocation. While this responsibility largely falls on the broker, the client will need to accept what is possible within their current situation and budget. For example, if a client wants a custom buildout, budgets will need to increase or compromises will have to be made. Unfortunately, there are brokerage firms that will over-promise a client simply to obtain their business, thereby setting unrealistic expectations. This is a dangerous precedent to set, as the client will be left with an unpleasant experience due to a drawn out process, less-than-ideal prices and a higher cost. The best business practice to benefit every party is to establish realistic expectations, then work to exceed them.
Prior to setting foot in a single office space, it's a good idea to develop a basic layout and checklist of requirements for the new location. Identifying and prioritizing employee activities and needs will help provide the broker with a clear idea of the end goal. Decide how many offices and conference rooms are needed, and how much space should be allocated to each employee. A helpful tip for this process is to think about the day-to-day lives of each employee, as this will provide clues as to what amenities the office layout will need.
Remember that planning the layout of a space isn't only about the current workforce and day-to-day needs. It's about creating a template for the business to grow. Consider how large the next office must be, and then identify how much space should be allocated to each department of the workforce (sales, marketing, creative, programmers, accountants, etc.). How many private offices, conference rooms, collaborative spaces and kitchens will the office need, and how much square footage should be allocated to each employee? The process that addresses space requirements is called "benchmarking." For example, a tech company will have different requirements than a law firm when it comes to design, layout and square footage allocation. A creative agency with 10 employees may want 175 to 190 square feet per person, whereas an accounting firm might want 230 to 250 square feet per person. Effective benchmarking through a discussion with the broker will improve their ability to find the right space that can be perfectly utilized per a business' needs.
Once the preliminary search has narrowed down a few options of spaces that would be right for a business, this is the perfect time to seek the input of a space planner or architect to discuss the buildout and design plans. Being able to compare space plans among a selection of top contenders will help discern if the exact square footage and shape of each office will be a strong fit. It may depend on the building, but this preliminary planning can typically be done alongside the lease term negotiations. As always, be sure to take advantage of a long lead-up time as well as the resources of a commercial real estate broker in order to acquire that dream office in a smooth manner and at a fair rate.