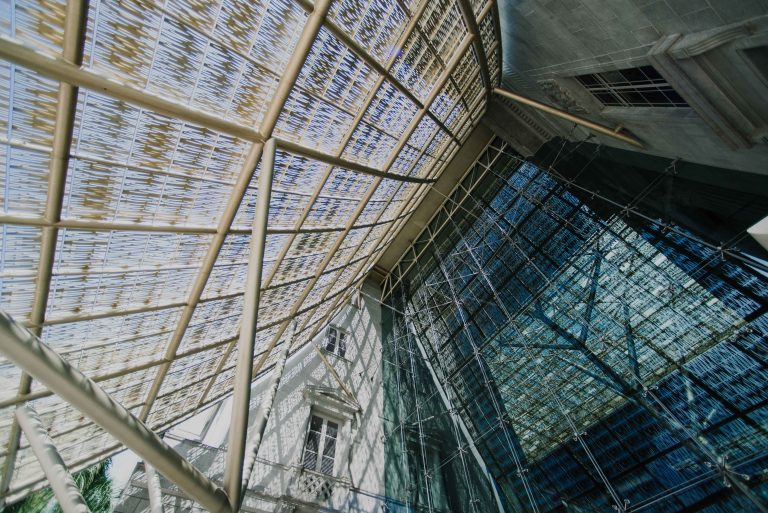 When leasing a new office space, it's easy to look at properties that already exist, but there is an entire market of new or partially built developments that have potential to be amazing office space, if you plan accordingly. In order to navigate leasing in a new development, follow our steps for success.
Understand When Delivery Will Be and Plan Accordingly
Delivery dates can be a moving target and it's important to nail down a date that's as precise as possible. If you don't have a precise date, you could end up without an office space, which could be detrimental to business. Always have a backup sublease, option to go month-to-month in your current space, or potential space on deck to ensure you have a place to continue business.
Make Sure to Have Contingencies in Place
This is important just in case things aren't ready, aren't working or weren't constructed properly. Make sure your new landlord will handle a punch list of items for completion. As a tenant, it's vital to work with a broker that can review and request contingencies in your lease to protect your rights.
Make Sure Your Budget Can Afford It
Typically new office spaces are more expensive than existing space. That's why it's important to understand all of the costs that are associated with leasing in a new development. From calculating costs for a potential sublease to taking on the extra costs of moving into a new development, make sure to have additional money tucked away in case the leasing process doesn't go 100% as planned.
Ensure You Can Get Growth Rights
As your company grows, your office space will need to follow suit. This is where growth rights come in. Finding this extra space can be especially tough for smaller businesses in new developments, but working with an experienced broker can ensure that your company will be able to expand when the time comes.
Make Sure the Building has All COOs
Nothing can derail a new office move-in than the building not being up to code. Save you and your team the hassle of a delayed move-in date, and make it a point to ask your landlord to show you the necessary certifications of occupancy.
Navigating leasing in a new development can be a great opportunity for business owners as long as the proper research and precautionary measures are taken. The best way to ensure a successful lease is by working with a qualified broker to make the leasing process as smooth as possible.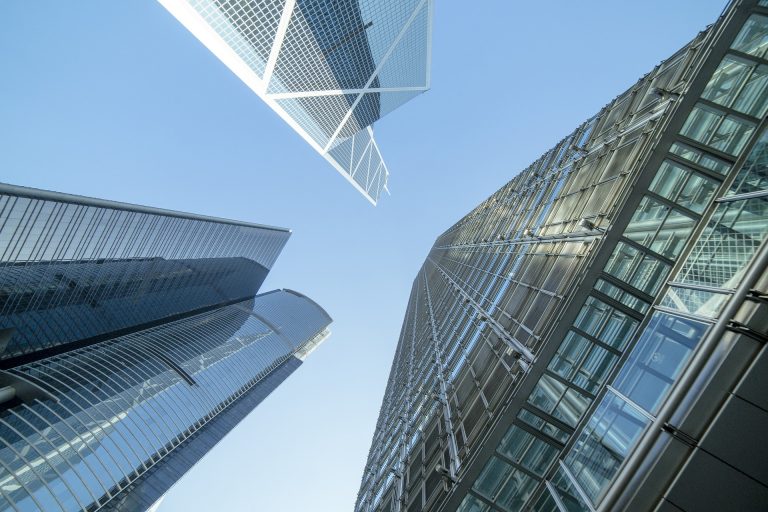 When negotiating a new lease or lease renewal for commercial office space, many business owners and operators believe they can use a trusted family lawyer, IP, tax, corporate or other non-real estate attorney to help mediate terms. While it may be tempting to choose a lawyer you're familiar with over an expert in real estate, it's critical to find legal counsel that specializes in real estate law to ensure the best outcome. Together with a skilled broker, a commercial real estate attorney will save clients money and mitigate the risks inherent in any transaction. Here are a few of the most common scenarios during lease negotiation that demonstrate the importance of going with a real estate lawyer.
Prioritizing the Essential Elements
Attorneys that specialize in real estate law know how to prioritize the numerous clauses in a lease and fight for their client on issues of crucial importance. A common trap for lawyers who are unfamiliar with commercial real estate are the provisions dealing with unforeseen incidents or disasters, such as how quickly a landlord is required to repair a space after a fire. While this may seem like an important item to negotiate, there are more urgent areas to focus on, such as hold over rate or relocation language. Attorneys familiar with the intricacies of real estate know that disasters, such as fires, are extremely rare in today's commercial office buildings. Haggling back and forth for extended periods of time on issues that may never occur only costs a client more money.
Capitalizing on Opportunities
Real estate lawyers know how to take a potentially negative clause in a lease and turn it into a positive opportunity for their client. For example, landlords frequently wish to reserve the right to relocate an existing tenant after a lease has been signed in order to create room for an incoming tenant that requires a larger, contiguous space. Rather than sink a deal over this issue, a real estate attorney will negotiate the terms of the lease so that any relocation will be to a higher floor with better views, with the landlord covering the costs of the move and build-out of the new space.
Learning on the Fly
It's no secret that legal counsel is costly and work is billable by the hour. Thus, clients shouldn't want their attorneys to be learning on the job. Unfortunately, this is what often happens when you hire a lawyer that you have a personal relationship with but who has no real estate experience, as they will need to study the new terms. This can also reduce the effectiveness of the broker, whose deal-making prowess can be stifled by an inexperienced attorney. All in all, going with a real estate attorney can save you substantial money on legal fees.
The field of law is much like medicine, in that lawyers specialize in a specific area of expertise. You may trust a long-time general counsel who has helped out in other matters, but working with an attorney who's well versed in real estate will help mitigate risk, save money and ensure the lease you sign is the best possible deal. Lease negotiations can be complex and contentious, and you'll want an expert on your side to secure a successful transaction.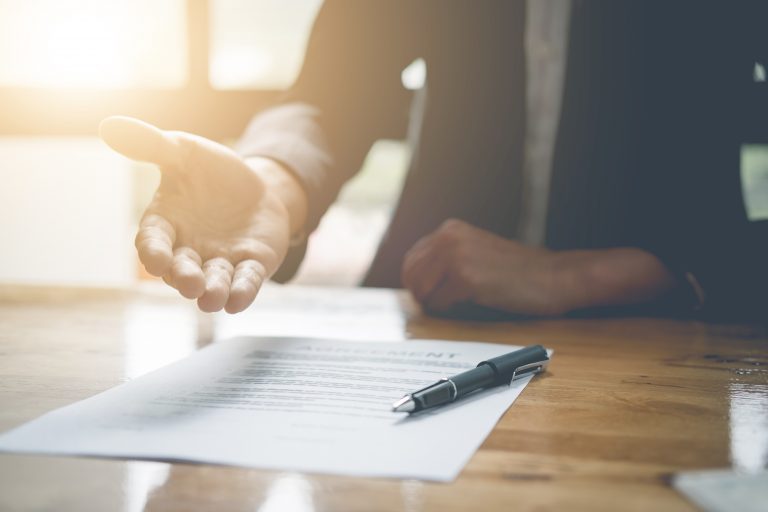 Commercial leasing agreements commonly extend up to 10 years – or  longer – making negotiations key to long-term savings for your business. One of the greatest opportunities to reduce your monthly cost is rent abatement, or free rent. As you begin the discussion with a Lessor, it is important to understand what rent abatement is and how it can be used to your advantage.
Do You Qualify for Rent Abatement?
Unless there are extenuating circumstances at play, rent abatement is a provision best considered during new or renewal lease negotiations. This is when the Lessee has the most leverage, especially if a business has already shown itself to be an ideal tenant at the current or a previous property.
Why Would a Landlord Provide Free Rent?
If you are a new business needing time to get up and running, or even an established business faced with moving costs and possibly contributing funds to a buildout of your space, the Landlord should understand that you will need some time to build cash reserves back up before the payment of rent commences. If the Tenant is providing the Landlord a large cash security deposit, this is great leverage to negotiate more months of abatement. Furthermore, the cost of acquiring valuable tenants – tenants that take care of the space and pay rent on time – is not insignificant to the Landlord. Leasing commissions, background checks and potential lost rent due to time the space would sit on the market are just a few factors they need to take into consideration when faced with negotiating leasing terms. Potential or current tenants can position rent abatement as a concession that benefits both parties.
How Can You Have this Added to My Lease?
Many business owners don't realize rent abatement is an option, so simply knowing about and presenting this as an option during negotiations is half the battle. When entering into a discussion with a landlord, present this incentive as one of several the Lessor can provide to reach a mutually beneficial outcome. All negotiations are a give-and-take, and ultimately the Landlord needs to know they will not be losing money in the process. Rent abatement is one of the key terms that can be negotiated, along with tenant improvement dollars and rental rate, in order for both the Tenant and the Landlord to feel they've achieved a mutually beneficial deal.
For more of Tenant Advisory Group's expert tips for negotiating your commercial lease, click here.
5 Reasons a Good Commercial Real Estate Broker Adds Tremendous Value
Choosing the right office space is one of the most important steps a small business owner can take, which is why it's crucial to have an expert commercial real estate (CRE) broker with local ties to guide you through the process. Not only will a CRE professional handle every detail of the transaction, they also provide invaluable insights, connections and business support that will ultimately benefit both your top and bottom line.  
Access to a Bigger, Better Market
In a city as big as Chicago, there are literally tens of thousands of places your business could call home. Active brokers make it part of their job to be in constant communication with local owners, developers and investors providing them with knowledge of both on- and off-market opportunities. They are your guide to locating the right space for you, opening up infinitely more possibilities for your business.
Realistic Views of the Space
Commercial brokers work hand-in-hand with the best real estate service providers – architects, contractors, interior designers, etc. – to provide a complete picture of space capabilities and potential costs. Can a 100-year-old converted warehouse handle a gut renovation? What are the sign requirements in a specific ward? Is it worth it to put in new windows? An experienced broker will be able to get the answers.
More Affordable Monthly Payments
Everything is negotiable (from tenant improvements to rent credits and even access to first-class amenities) if you know the right way to ask. A CRE professional tuned into the local market will know the moves to ensure you are getting the most out of your monthly payments.  
A Better Understanding of Your Contract
As a business owner, it's imperative that you have a thorough understanding of a document before you sign it — how can you be expected to comprehend the industry specific terms and legalese that fill a commercial lease? Chicago CRE brokers live and breathe this language every day, creating much-needed guides in these complicated transactions. In fact, Tenant Advisory Group negotiates around 40 transactions per year, working with approximately four to six different properties for each deal!
Support Beyond the Lease
CRE brokers work with dozens of professionals across a variety of industries on a daily basis, carefully curating a network of trusted individuals. A close relationship with your broker can provide you access to the top attorneys, accountants, bankers, insurance brokers, financial advisors, web designers and IT companies in Chicago.  
For more information about how Tenant Advisory Group can be your partner in all of your commercial real estate needs, click here.
Bowtruss Coffee, Portillo's Hot Dogs, even Bernie Sanders. Between businesses and notable politicians, it seems as if everyone is flocking to Chicago's South Loop neighborhood and setting up shop.
In the late "˜90's, industrial speculation drove the South Loop's real estate market. Today, it's no doubt becoming one of Chicago's hottest multi-family, commercial and retail markets. We'll even say it's on its way to become the next River West or Fulton Market hot-spot, and here's why:
Students: Chicago is a bustling vibrant city, and it's easy to overlook the impact of college students in the Loop area. Downtown, alone, is home to over 38,000 full-time college students, and there's been a corresponding rise in student housing development and sales in recent years.
Surge in multi-family population: Zillow predicts the South Loop will be Chicago's second "hottest" neighborhood in 2016. With downtown, lakefront, Museum Campus, Grant Park and Columbia College all within walking distance, the South Loop makes an ideal location for anyone looking be near it all. And, as professionals from the Loop look to work and play close to home, developers are rushing to fill this need for more housing. If you're in the business of recruiting or hiring temporary talent, being located near colleges is perfect for your industry.
Transit and retail development: With the area's growing residential population, there comes a surge in transit and retail development. Several bus lines run through the area that'll easily connect you to all areas of the city. Not to mention, the number of El and Metra train stations nearby. With so many transit options, people living in the neighborhood will have an easy time commuting into downtown or any of the outlying neighborhoods like the West Loop, Lakeview, Fulton Market.
Neighborhood shopping and dining is also flourishing. The shops at the Roosevelt Collection seem to grow day by day. Take for example, when the Roosevelt Collection was sold to Prudential for $222M last August, it was already 93% leased with retailers such as Victoria's Secret, Container Store, Banana Republic and a 16-screen Kerasotes multiplex. It probably goes without saying, but having access to so many restaurants in the area gives businesses and their employees plenty of options for networking lunches and business-related entertaining.
The South Loop market shows no signs of slowing as there's just so much redevelopment and new developments heading to the area. And one of the best parts to this, is that in the meantime, there are still wonderful lease deals to be had at very affordable prices compared to the very tight markets of River North or River West! The key to finding them is to work with an experienced advisor in the area. Working with a broker or agent who knows the ins and outs of a city, will have access to many of the best hidden deals.
Lastly, working with an advisor means you can be sure you're getting the best and fair price, and terms for your business – most important when it comes to finding spaces in these "hotter" markets. Keep this in mind as you consider your next move in the Chicago market.
It's common knowledge in this business that most real estate agents will fail to succeed in their first year. After struggling to get by with little business, most would-be agents decide to move on. Aside from things like working harder than anyone else or making it a point to learn daily, there are a few key traits that successful brokers always put into practice. If you can work to embody these five traits today, you'll be a much better broker or agent tomorrow.
1. Develop more humanoid relationships
Starting with what is perhaps the most obvious, a successful real estate broker needs to be a polished sales person who knows how to build trusting, lasting relationships with owners and the decision makers of businesses. The twist here, however, is that commercial tenants are no longer just looking for square footage – they're after an experience. The successful broker will shift their thinking from B2C to more like H2H – "Human to Human." Treating your tenants as merely "renters" won't get you very far. Treating people like people, however, will.
Successful brokers find the unique opportunities to connect with their prospective tenants by not just finding them a space — they'll find ways to make the tenant's business dreams a reality.
How do you put this into practice? Think about what it is that you are undertaking to bring an answer to the future needs of your client. This may require a few lunches or coffee meet-ups, but taking the time to really see your client's business from their point of view allows you to switch your approach from "Here's a wonderful space that has 10 private offices and that conference room you're looking for"¦" to "The closed-off office space will give your agents the privacy they need to close deals faster, getting you 100x closer to making your dreams of running a Fortune 500 company a reality!
2. Become one with your market
We've touched on this before — especially for new agents, you don't need to be well-versed in every market. You just need to be an expert in yours. The best opportunities are often less advertised, so if you know the market you're in, you'll know how to negotiate a great deal and always have the answer for both your client and the landlord. You'll know the ins and outs on which landlords are the best to work with, and those who may be problematic. You'll also get the most out of each negotiation, and know which spaces are available.
How do you put this into practice? Make time to attend 1-2 networking events in your city each week. They don't all have to be specifically related to commercial real estate, they can be from any industry. Get to know your restaurant or hospitality scene, the legal community, the banking community, the financial advisor community, and the CPA community. Grab a friend if you want, and meet and connect with folks outside of your social circle.
3. Become a keen project manager
It's the broker's job not only to find the client and negotiate a great deal, but to coordinate the architect, contractor, furniture vendor, phone & data broker, IT resource, banker/ financing, attorney, and anyone else involved in the transaction. Being able to keep everyone on track and driving towards the same goal is no easy feat.
How do you put this into practice? Picture yourself as the quarterback (of the entire process) and you have the ball in your hands to throw to a teammate (project manage the entire process.) Dedicate your time to one play (task) at a time, and give it your full attention. Set deadlines and expectations with your teammates early on, and you'll be on your way to victor.
4. Practice full transparency with the client
The old school role of the real estate agent was to act as the "gatekeeper" for any and all information, and keep the client in the dark. Today, with access to the Internet, the average buyer or seller of real estate is able to view practically all of the information which used to be the exclusive domain of the real estate agent. Use this to your advantage and get in the mindset of collaboration.
How do you put this into practice? Don't hide anything from your client. If they have questions, address them head-on. Always create an open, welcoming environment and share information freely. The more your clients know about real estate the better you look.
5. Build a solid team
It's bold yet foolish to think you can do anything alone. Being successful often requires the help of others.
How do you put this into practice? Recognize your strengths and weaknesses. Maybe you're fantastic and making connections with hundreds of people a week, but your organizational skills would make anyone cringe. Hire someone who can help. Maybe it just means bringing on an excited intern to help with some of your filing and emails. Whatever it is, do it.
It's a rare profession that requires these five skill sets to succeed. If you see areas where you can improve, work them into your daily practice slowly. Pick one or two of these traits to work on each month, and hopefully, you'll see improvements in your business.