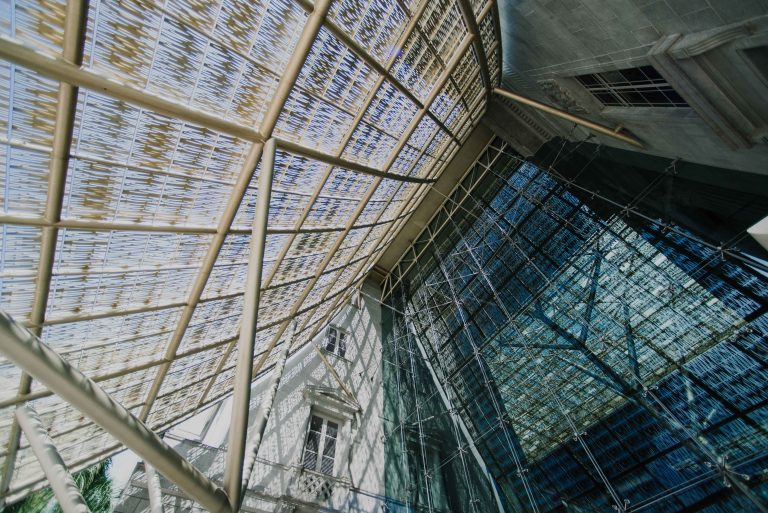 When leasing a new office space, it's easy to look at properties that already exist, but there is an entire market of new or partially built developments that have potential to be amazing office space, if you plan accordingly. In order to navigate leasing in a new development, follow our steps for success.
Understand When Delivery Will Be and Plan Accordingly
Delivery dates can be a moving target and it's important to nail down a date that's as precise as possible. If you don't have a precise date, you could end up without an office space, which could be detrimental to business. Always have a backup sublease, option to go month-to-month in your current space, or potential space on deck to ensure you have a place to continue business.
Make Sure to Have Contingencies in Place
This is important just in case things aren't ready, aren't working or weren't constructed properly. Make sure your new landlord will handle a punch list of items for completion. As a tenant, it's vital to work with a broker that can review and request contingencies in your lease to protect your rights.
Make Sure Your Budget Can Afford It
Typically new office spaces are more expensive than existing space. That's why it's important to understand all of the costs that are associated with leasing in a new development. From calculating costs for a potential sublease to taking on the extra costs of moving into a new development, make sure to have additional money tucked away in case the leasing process doesn't go 100% as planned.
Ensure You Can Get Growth Rights
As your company grows, your office space will need to follow suit. This is where growth rights come in. Finding this extra space can be especially tough for smaller businesses in new developments, but working with an experienced broker can ensure that your company will be able to expand when the time comes.
Make Sure the Building has All COOs
Nothing can derail a new office move-in than the building not being up to code. Save you and your team the hassle of a delayed move-in date, and make it a point to ask your landlord to show you the necessary certifications of occupancy.
Navigating leasing in a new development can be a great opportunity for business owners as long as the proper research and precautionary measures are taken. The best way to ensure a successful lease is by working with a qualified broker to make the leasing process as smooth as possible.
If you've signed a lease for office space or talked with any commercial landlords lately, you've probably been asked about having General Liability Insurance.
Why is this insurance coverage so important? Because landlords can be held responsible for anything that happens to anybody while on the property.
"While the landlord does carry insurance, in every lease, ownership requires that its tenants carry insurance as well to cover loss in their specific space," says William Himmelstein, founder and CEO of real estate consulting firm Tenant Advisory Group. "It's a way to spread the risk across a few different policies; and in the landlord's case, hopefully any claims are covered before it hits their insurance."
Click here to read the rest of the article featuring Bill Himmelstein.
Co-working workspaces are becoming the new norm for up-and-coming businesses, offering the creature comforts of a big corporation – high-tech workstations, coffee supplies, conference rooms – at a price startups can afford. However, just because a co-working space seems to have it all doesn't mean there isn't room for negotiations or amendments to your lease.
Bill Himmelstein, founder and CEO of Tenant Advisory Group, has put together a few crucial components to consider before signing on the dotted line:
Amenities
Exercise ball chairs and trendy lighting are fantastic touches, but remember to factor in all aspects of your business into the monthly cost. Does it include internet access? Phone plans? Access to communal coffee and food? These amenities can be used as bargaining chips in negotiating with the landlord. Understanding what's included in your leasing package and what's additional is key to being budget savvy.
Flexible Terms
One key advantage to renting a co-working space is the option of a short-term lease — three- and six-month terms and even month-to-month payments can be negotiated. (Free Range in Wicker Park offers flexible 10-day passes.) This can be especially appealing to freelancers who want a stable work environment without being tied down to a long lease.
Unused Spaces
Co-working options can be found anywhere, not just with large companies like WeWork. Chicago's many converted warehouses and vintage office buildings are full of carved out communal spaces with a plethora of opportunity. Since leases in these leasing packages aren't usually as structured, having an expert on-hand can save some of your company's valuable funds.
For more information about how Tenant Advisory Group can help you negotiate your co-working space lease, contact us today.