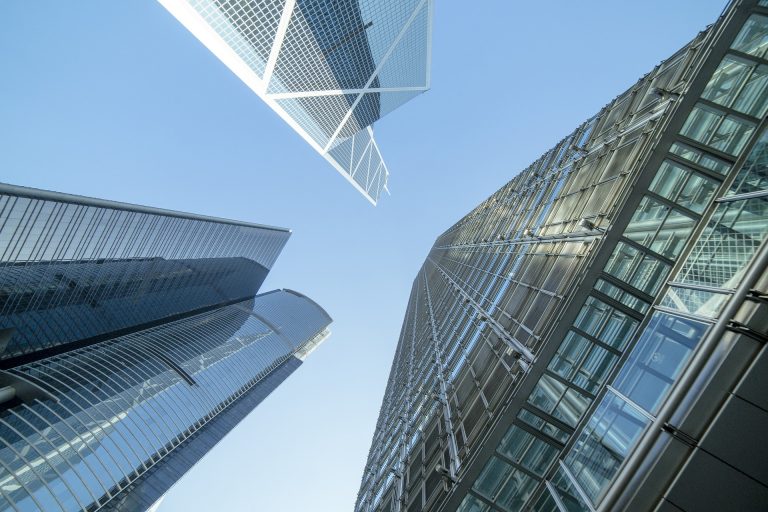 When negotiating a new lease or lease renewal for commercial office space, many business owners and operators believe they can use a trusted family lawyer, IP, tax, corporate or other non-real estate attorney to help mediate terms. While it may be tempting to choose a lawyer you're familiar with over an expert in real estate, it's critical to find legal counsel that specializes in real estate law to ensure the best outcome. Together with a skilled broker, a commercial real estate attorney will save clients money and mitigate the risks inherent in any transaction. Here are a few of the most common scenarios during lease negotiation that demonstrate the importance of going with a real estate lawyer.
Prioritizing the Essential Elements
Attorneys that specialize in real estate law know how to prioritize the numerous clauses in a lease and fight for their client on issues of crucial importance. A common trap for lawyers who are unfamiliar with commercial real estate are the provisions dealing with unforeseen incidents or disasters, such as how quickly a landlord is required to repair a space after a fire. While this may seem like an important item to negotiate, there are more urgent areas to focus on, such as hold over rate or relocation language. Attorneys familiar with the intricacies of real estate know that disasters, such as fires, are extremely rare in today's commercial office buildings. Haggling back and forth for extended periods of time on issues that may never occur only costs a client more money.
Capitalizing on Opportunities
Real estate lawyers know how to take a potentially negative clause in a lease and turn it into a positive opportunity for their client. For example, landlords frequently wish to reserve the right to relocate an existing tenant after a lease has been signed in order to create room for an incoming tenant that requires a larger, contiguous space. Rather than sink a deal over this issue, a real estate attorney will negotiate the terms of the lease so that any relocation will be to a higher floor with better views, with the landlord covering the costs of the move and build-out of the new space.
Learning on the Fly
It's no secret that legal counsel is costly and work is billable by the hour. Thus, clients shouldn't want their attorneys to be learning on the job. Unfortunately, this is what often happens when you hire a lawyer that you have a personal relationship with but who has no real estate experience, as they will need to study the new terms. This can also reduce the effectiveness of the broker, whose deal-making prowess can be stifled by an inexperienced attorney. All in all, going with a real estate attorney can save you substantial money on legal fees.
The field of law is much like medicine, in that lawyers specialize in a specific area of expertise. You may trust a long-time general counsel who has helped out in other matters, but working with an attorney who's well versed in real estate will help mitigate risk, save money and ensure the lease you sign is the best possible deal. Lease negotiations can be complex and contentious, and you'll want an expert on your side to secure a successful transaction.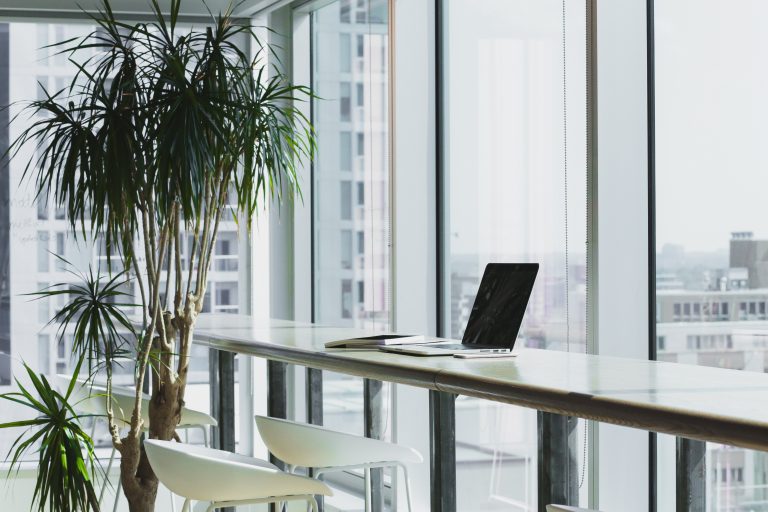 Coworking spaces can be the perfect solution for a variety of working scenarios — from a solo entrepreneur just starting out to an executive from a large corporation seeking a change in scenery. Much like the businesses they serve, no two coworking spaces are the same. In fact, there are many aspects to consider when selecting a coworking space, including amenities, cost, location and clientele.  
Assess Productivity Pitfalls
When searching for a coworking space, look for one with an atmosphere that is conducive to your individual company's productivity. Since there will be many people working in close proximity to your "office," your employees could become distracted. Take a look around the space before signing a lease to see what other businesses are doing and whether or not their day-to-day work is too loud for you and your staff.
Check Networking Opportunities
The professional composition of the coworking office is another factor to consider, as networking can be a large benefit. A space full of professionals from different industries can expand a network fast, providing a budding business with new opportunities and ideas. Many coworking offices host happy hours, workshops and other events to build and foster relationships among tenants.
Investigate Growth Potential
The amenities a coworking space offers can really set it apart from the other options. While a brand new startup may be able to get by with a desk and laptop, a growing business needs additional technology, storage and multiple desks. Young companies expand fast, so make sure the selected coworking space can accommodate a little growth until the business is ready to lease its own office. Additionally, the space should be able to meet the needs of the company, such as meeting rooms, private booths, printing and other professional necessities.
Coworking spaces offer leases with much shorter terms than traditional office spaces, but that doesn't mean you should rush in to sign. Request a day pass so you can ensure it will be a good fit. Pay attention to the amenities, the other tenants and what the space may be lacking to ensure it meets the needs of the business. This is the time to uncover potential problems, such as Wi-Fi reliability or overall space maintenance.
Conducting thorough due diligence prior to signing a coworking lease is critical, as the office will play a large role on the productivity of a business. Create a list of what is essential to the company, and verify the space can meet those needs. Selecting a coworking office may seem like an easy decision, but it should be taken seriously, as it can either improve or harm productivity.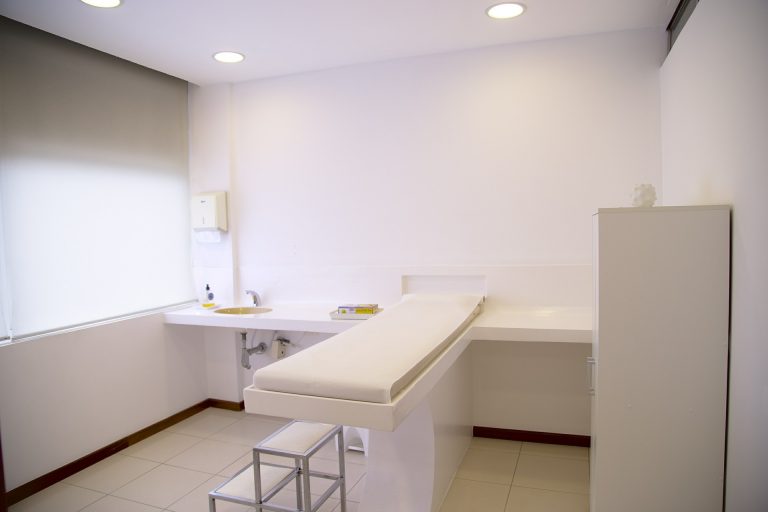 Chicago is the third largest city in the United States, which means there is a deep pool of potential medical spaces to fit just about any practice. Prior to beginning the search for new space, many of our health care clients are interested to know what exactly is involved in the process. Through our experience we've assembled a list of the most important steps involved along with tips and tricks we think will help these doctors.
Timeline
Aim for a minimum of nine months before you're ready to lease or purchase a space. Keep in mind that at least six months worth of time is essential to account for site selection, business term negotiations, attorney review, architectural design, permitting and any interior construction or design work to fit your specific medical office needs. 
The Search
A tenant representative will start with a survey of the market to deliver relevant property options that fit your specifications in terms of a budget, location, type, size and quality of a space.
In addition to the standard software that all CRE firms use, Tenant Advisory Group has established a network of resources to efficiently uncover both newly on- and off-market listings that will increase the quality of your search.
Assuming a budget of a certain amount per month, desired medical office size, building class and neighborhood proximity to transportation are all variables that can be adjusted to stay within your means.
After you've selected a list of properties of interest, a tenant representative will organize tours of all potential buildings, helping to guide you through considering all the logistical factors involved with each space.
One great way to get the most out of your dollar is to consider reducing both the number of private offices and reducing the size of the exam rooms to reduce the square foot per capita. However, if individual offices and larger exam rooms work better for your type of practice, and you are not looking to compromise on size, then shifting from a Class A to a Class B building can still maintain relative quality building finishes with amenities while substantially reducing rental rates.
Business Term Negotiations
Once the list is narrowed down to a handful of properties that seem like a potential fit, the next step is to submit RFPs that seek to achieve all of your goals, both financial and in terms of space quality and layout.
Even if you've chosen one property for your top choice, seeking proposals from multiple properties will provide you with market comparables to facilitate more negotiating leverage.
In addition to appropriate rental rates, a tenant representative broker will understand terms and be an advocate for you to achieve fair market concession packages such as rent abatement; tenant improvement allowances; escalations; securitizations; rights to expand or renew; and termination rights.  Working with a tenant representative who possesses a deep knowledge of fair market values will be indispensable to this process and overall cost savings.
Upon receiving proposals, a broker will run analyses to outlay the financial impact of the Landlord's response and will submit counters to advance the negotiations toward your goals until acceptable business terms are agreed upon.
If there is a need for a build out, this will also be the time that a tenant representative will coordinate efforts of an architect to design the space to your specifications. A space planner might be provided from the building, particularly if they will turnkey the work, or an independent architect may be involved.
One thing to keep in mind during the negotiation process is to organize your paperwork. Prior to signing a Letter of Intent with a particular property, the landlord is most likely going to require you to show them financial statements and/or the last two years of your tax returns to be assured that you will be able to pay your rent in a timely and stable manner.
Attorney Review
Once both sides have come to agreement on the key business terms, a tenant representative will coordinate the attorney review process. The will work alongside your attorney to ensure the legal language reflects the negotiated terms.
If your practice does not have an attorney you use that specializes in real estate, Tenant Advisory Group is available as a referral source to qualified and affordable real estate attorneys.
Navigating Construction
Upon lease signing, Tenant Advisory Group will continue to assist with coordinating walk-throughs of the space for meetings with the architect and contractor bidding. We will be there to track progress against the project completion dates to make sure everything and everyone is moving forward efficiently.
Tenant Advisory Group is also available to make introductions to quality furniture vendors, movers, phone & data brokers, IT vendors, insurance brokers, and other ancillary professionals to help facilitate the process.
Moving Checklist
Receive quotes from several movers and line up a company well in advance

Line up the phone and data broker to set up the phone and data lines so they are ready by the time you move

Contact your IT support and let them know about the move at least six months in advance, but no later than 90 days

Recycle or donate unwanted electronics and furniture

Consider meeting with a furniture vendor to decide on reusing existing furniture, purchasing new or purchasing refurbished furniture

Gather any necessary paperwork for potential tax write-offs

Obtain a copy of the building rules and regulations

Identify the best point of contact from the building for all moving-related, space buildout and daily space operations questions

Understand the acceptable moving procedures in terms of hours, parking, unloading and elevator access

Establish a packing schedule to determine what can be packed in advance or last minute to reduce disruption to productivity

Setup mail forwarding from your old address

Order stationery, business cards and envelopes with the new address printed on them

Change your mailing address on your practice registration with the city, website, social media, Google, credit cards, bank accounts and other professional and medical organizations

Notify your network of clients and vendors that your practice has a new space and address to proactively avoid any interruptions in productivity
Why Use a Tenant Representative
The tenant does not pay any commission for the brokerage services they receive. The services are paid by the landlord. Even if the tenant negotiates direct, the landlord still pays a commission to its in-house brokers. Shouldn't you have an experienced advocate on your side, too?
An attorney can negotiate legal terms, but typically does not have sufficient micro-knowledge of the changing local real estate market conditions to ensure you receive favorable business terms.
Tenant Advisory Group has established a network of trustworthy, qualified and affordable real estate-adjacent professionals to incorporate into the transaction, in order to fully service all of our client's needs.  
Tenant Advisory Group is committed to bringing best-in-class commercial real estate services to every end user, and proudly saves our clients an average of $15,000 per person on leasing costs and over 20% on purchases.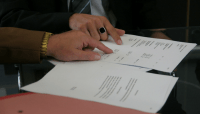 Reviewing each section of a commercial lease is a long process, but it's essential to identifying ways a tenant can save money. One often overlooked area of these documents is the array of options that can be used to securitize a lease, as well as the Surrender Clause upon lease expiration. Here are a few different options a tenant should consider when negotiating their lease.
Types of Securitization
There are multiple options and opportunities when it comes to security deposits. Review your options thoroughly to decide which makes the most financial sense for your business.
Cash Security Deposit: A landlord will hold this in an escrow account, and it is returned if the space is in good condition at the end of the lease.
Letter of Credit: The bank holds the money while it earns interest. However, there is a fee of one-half to one percent each year.
Checking Account: The money is held in a checking account, and it can't dip below the amount of the deposit. This can allow tenants to keep the money in their own account, which is beneficial if the business wishes to acquire equipment, property or another large purchase, as it shows stronger financials.
Surety Bond: This acts as an insurance policy if things go poorly, and it doesn't impact credit. Surety bonds are available for larger companies. If the landlord draws upon the security deposit, then the insurance company will cover it.
Expensive Lease Language
Carefully read the language of the lease as it pertains to the Surrender Clause (the condition the tenant is supposed to leave their space in upon lease expiration), as different terms carry their own meanings and some can require a lot more work and money. For example, retail landlords often want the space returned in a "white box" condition. This can be quite expensive, as it means moving furniture, deep cleaning and removing wires. If the Landlord requires the premises to be left "in the condition that existed when the premises were turned over" this could include reversal of any improvements or alterations done to the space. Tenants often underestimate the cost of these requests versus the value it will have for the business. However, you can avoid these expensive requirements by negotiating the space be returned to "broom clean" condition. Working with the language of the lease to favor the tenant can save a significant amount of money and time for a business.
With every lease, there will be an opportunity to negotiate both Securitization and the Surrender of Premises. It is best to use a qualified commercial real estate broker on the Tenant's behalf in order to achieve optimal savings and negotiate the most favorable lease terms.
Startups, by nature, are always changing, and the last thing a budding business needs is to constantly search for and move into new spaces. As a company grows in both size and revenue, the physical office space will need to provide the flexibility to house the necessary changes (e.g. additional computer stations, conference rooms, etc.). Here are a few pointers to consider when looking for a location to help the business stay put longer.
Consider Rapid Growth
In order to avoid overcrowding an office, search for an office space that accounts for reasonable projected growth. Oftentimes, an extra ten or twenty percent of space can prevent a lot of issues from arising. While it may seem like an unnecessary expense, it has the potential to provide greater returns in the future by avoiding terminated lease fees as well as eliminating the hassle and expense of needing to sublease and seek a larger space before the lease expires. One way to compensate for the increased rent expense could be to use that extra square footage as leverage to receive better lease concessions, such as more rent abatement, tenant improvement allowance or termination rights.
Consider the Location
When it comes to real estate, the location of the property will play a critical role in the success of the business. You'll want to consider the office's location in regards to current and potential clients, vendors and employees. If the space is hidden, it'll make it difficult for prospective clients to find the business. The location will also play a role in employee retention and talent acquisition. An office that is far out of the way will reduce company morale, and will be unattractive when trying to acquire top talent. It will go a long way in increasing employee happiness if the location is near quality amenities, such as trendy restaurants and entertainment.
Consider Your Needs
A critical aspect that should be heavily considered during the search is the layout of the office and its amenities. Does it fit the company brand and culture? A financial services startup may need a more structured environment with cubicles and sound proofing. Whereas a creative firm will want an office with open spaces for collaboration. Regardless of the industry, the layout should be conducive to the business. Also, the amenities of the office should play an important role in the selection process, as they can make a difference in employee morale, which will impact productiveness of the workforce. Will there be enough conference rooms, kitchens, restrooms or break rooms? Confirm if the space will be able to accommodate the specific needs of an industry. For example, a company with heavy IT needs will want a space that is able to power and protect all of the equipment.
Finding an office that is a perfect fit for a business is a challenge, especially for a rapidly growing startup. When beginning the search consider the projected growth, business plan and the needs of the company to find the best suitable space. The office search is a daunting task that should be tackled with a long lead up time, preferably one year in advance. The long lead time works in favor of the tenant, and is necessary to account for the lengthy processes of site selection, touring comps, term negotiation, attorney review and architectural design, permitting or construction work. Working with a qualified commercial broker can save a growing business tremendous time and money throughout the leasing process.
The Chicago real estate development industry has been buzzing this summer with dozens of innovative new projects aiming to break ground in the next year in the booming South Loop neighborhood. Tenant Advisory Group predicted at the end of 2014 that the South Loop will continue to be a red-hot neighborhood, and it looks like this momentum will last through 2017 and into 2018.
The recovering economy has brought a resurgence of demand for the neighborhood's urbanized lifestyle. Construction began last month on Prairie Court Townhomes, a luxury development at 18th and Prairie Ave. that consists of nine buildings offering 55 four-story townhomes for interested buyers. Those looking to rent in the South Loop should keep their eye on some of the high-profile towers coming to the area, including an all-glass, multi-tube designed rental apartment tower and retail center proposed for 1326 S. Michigan Ave.
Commercial and medical spaces are popping up as well. Rush University Medical Center announced it will bring an outpatient center to a new development replacing the former National Letter Carriers Association building at 1411 S. Michigan Ave. The building itself – a mixed-used residential development – will break ground this year, and the medical facility will open in 2018. Additionally, the Essex Inn expansion and the Riverline mega-development will bring more business to the South Loop.
There are plenty more proposals in the works that could drastically change the area, including a 62-acre site of former railroad land southwest of Clark Street and Roosevelt Road that could become its own neighborhood. Tenant Advisory Group continues to predict the South Loop is the future River North.