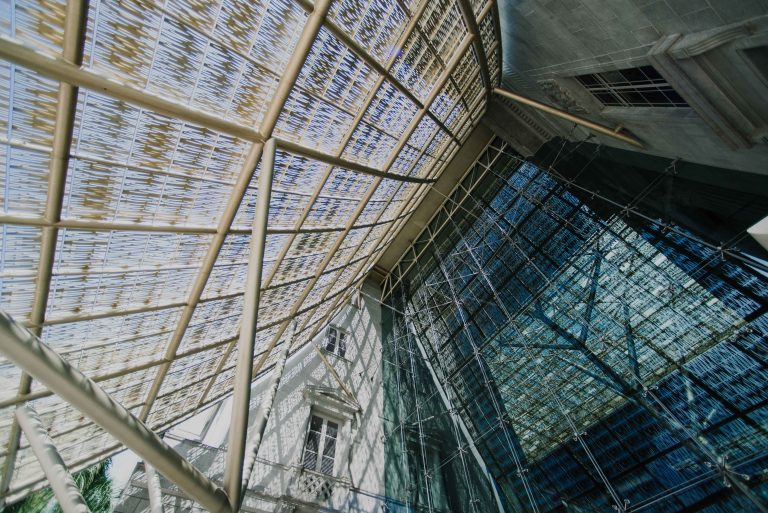 When leasing a new office space, it's easy to look at properties that already exist, but there is an entire market of new or partially built developments that have potential to be amazing office space, if you plan accordingly. In order to navigate leasing in a new development, follow our steps for success.
Understand When Delivery Will Be and Plan Accordingly
Delivery dates can be a moving target and it's important to nail down a date that's as precise as possible. If you don't have a precise date, you could end up without an office space, which could be detrimental to business. Always have a backup sublease, option to go month-to-month in your current space, or potential space on deck to ensure you have a place to continue business.
Make Sure to Have Contingencies in Place
This is important just in case things aren't ready, aren't working or weren't constructed properly. Make sure your new landlord will handle a punch list of items for completion. As a tenant, it's vital to work with a broker that can review and request contingencies in your lease to protect your rights.
Make Sure Your Budget Can Afford It
Typically new office spaces are more expensive than existing space. That's why it's important to understand all of the costs that are associated with leasing in a new development. From calculating costs for a potential sublease to taking on the extra costs of moving into a new development, make sure to have additional money tucked away in case the leasing process doesn't go 100% as planned.
Ensure You Can Get Growth Rights
As your company grows, your office space will need to follow suit. This is where growth rights come in. Finding this extra space can be especially tough for smaller businesses in new developments, but working with an experienced broker can ensure that your company will be able to expand when the time comes.
Make Sure the Building has All COOs
Nothing can derail a new office move-in than the building not being up to code. Save you and your team the hassle of a delayed move-in date, and make it a point to ask your landlord to show you the necessary certifications of occupancy.
Navigating leasing in a new development can be a great opportunity for business owners as long as the proper research and precautionary measures are taken. The best way to ensure a successful lease is by working with a qualified broker to make the leasing process as smooth as possible.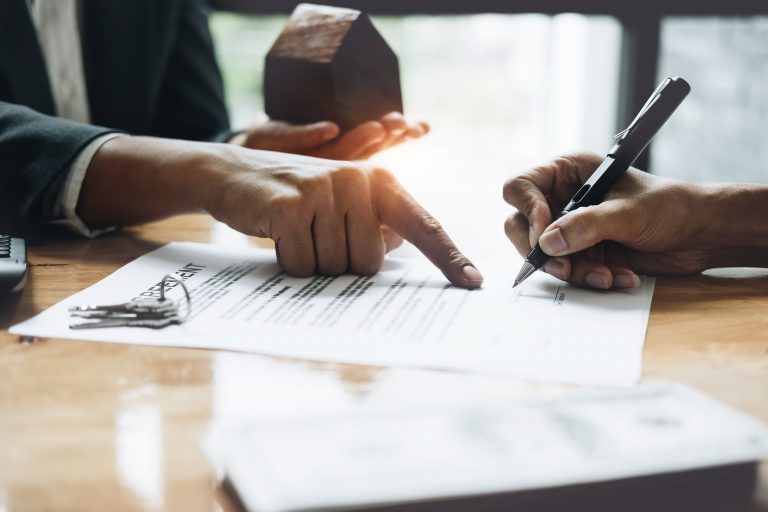 Up-and-coming areas can be a scary concept for some business owners. One day you're paying low rent in a semi-popular part of town, then a few years pass and the area is booming, people and other businesses are flocking over and rent is skyrocketing. However, you don't have to pay a fortune in rent or change locations if you take the right precautions. Here's how you can hold onto your prime real estate at a fair rate.
Stipulate a Rental Rate
When negotiating the renewal clause in a lease, oftentimes there is a fair market value clause that leaves negotiation of rental rates open for when an area grows in popularity. But fair market value leaves too much freedom for the landlord to hike up the rates to match the new standard, which could end up being well above your budget. One benefit to using a good broker is that they know to negotiate for a specific rental rate based upon a finite escalation instead of relying on a fair market value agreement. This ensures that the you can afford the future rental rates and also reflects the increase of growth in the area.
Negotiate a Right to Terminate
The termination option is also an extremely valuable piece of negotiation leverage. A landlord will not offer this unsolicited. For leases longer than five years, it is very helpful to have a termination right. By negotiating this into the lease, should rates dip below market value, then you will be able to exercise the right to terminate and move or use this as leverage to reduce your rate. Conversely, if rents have skyrocketed, you can utilize the leverage of the termination right to extend your lease and keep your rates below market for the foreseeable future.
Sublease Your Space
Another option you can consider when the rent goes up is to sublease. As always, any business leasing a space should work with a broker to ensure that a sublease clause is included in the lease. From there, if the ability to sublease is allowed, you can move elsewhere to pay a lower rate while subleasing your original space to help offset the overall costs. This is especially beneficial if you are able to reduce your square footage as well.   
Maintaining your presence in a popular area all comes down to your lease. Working with a reliable broker to negotiate the correct terms can take the stress out of rising market rates and give you peace of mind about staying in your space.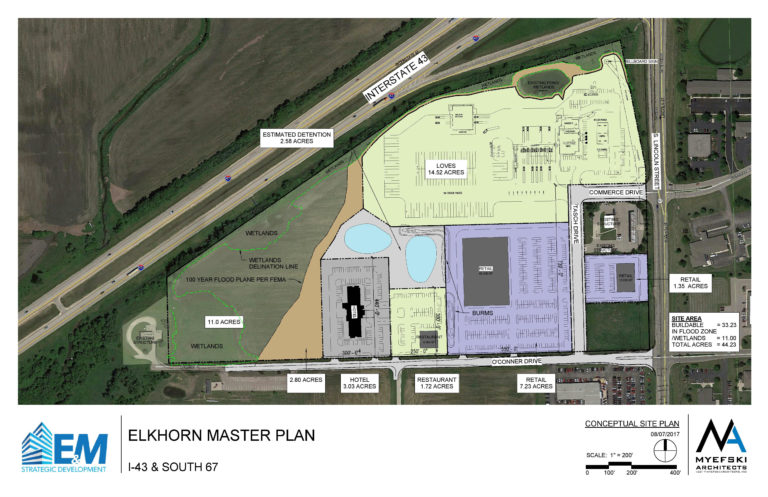 Description: A 10.5 acre property is available for development. The property is 10 minutes from Lake Geneva and Lake Delevan. The nearby area has over 100,000 full-time residents with over 300,000 visitors per year. The adjacent business park has over 4,500 visitors per day, and the traffic count for I43 is 22k per day and for route 67 it is 9k per day. The site will feature a Love's Travel Center, as well as a Fairfield Marriott hotel with 70 rooms. It is a great opportunity for a restaurant and other retailers to cater to the Marriott and Love's guests, as well as the industrial park traffic.
Size: 10.5 acres
Location: Elkhorn, Wisconsin. I-43 and South 67.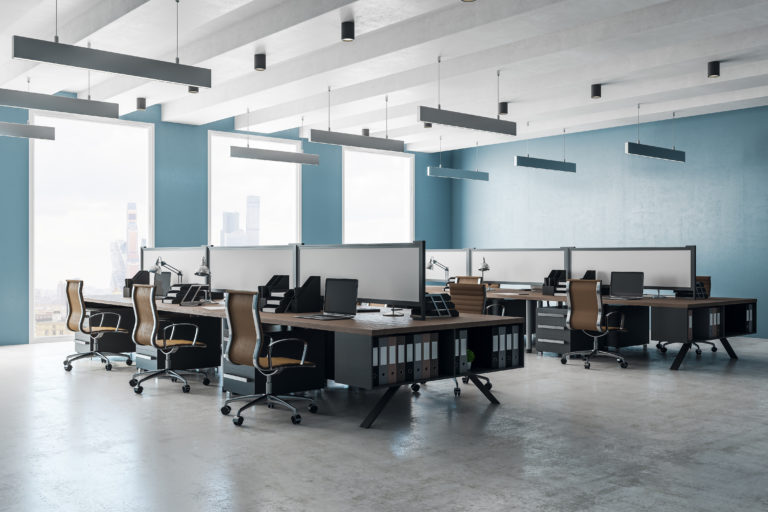 Relocating and choosing a new office space is a lot of work, no matter the size of your company. However, it also provides an exciting opportunity to start fresh in a new space. Carefully consider the following points to ensure you get the most out of your move.
Location
Select a location that works for both clients and employees. You want a space which clients can find easily and employees can comfortably commute to – perhaps close to public transportation or with a parking lot if many clients and employees will drive to reach you. Consider where your key employees live and whether the space is convenient for them.
Cost
Find a space that doesn't stretch your finances too thin. Make sure to calculate the full cost of the space and consider any hidden costs carefully to make sure nothing sneaks up on you (parking, utilities, any necessary construction, taxes, phone & data set up, janitorial, new furniture, etc).
Physical Space
Look for a space that will allow room for growth. Opt for a space that could potentially accommodate a growing team or evolve with your business. Also, check that any new space has sufficient area to allow for breaks and group or client meetings.
Infrastructure
As you evaluate your options, look for a space with easy-to-use and secure IT systems, particularly if you need a reliable internet connection for your business to function properly. Understand and test the current technological infrastructure of each space you consider to ensure it can accommodate your business needs or if a potentially expensive build-out may be required.
Employee Needs  
Think about what amenities you'd like your new space to offer employees. Sunshine can be a great easy perk as access to natural light can affect mood, energy levels and alertness. See if your new location has space for a stocked beverage center or coffee bar. Also, consider investing in employees' health with an on-site fitness center or dedicated wellness room.
Where you work matters. That's why we've partnered with an online software platform to make it easy to search for spaces that are specific to your needs. All you need to do is enter your information here, and you will be given access to a database of office space listings complete with virtual tours, floor plans and all-in monthly prices. Finding the space of your dreams is only aclick away.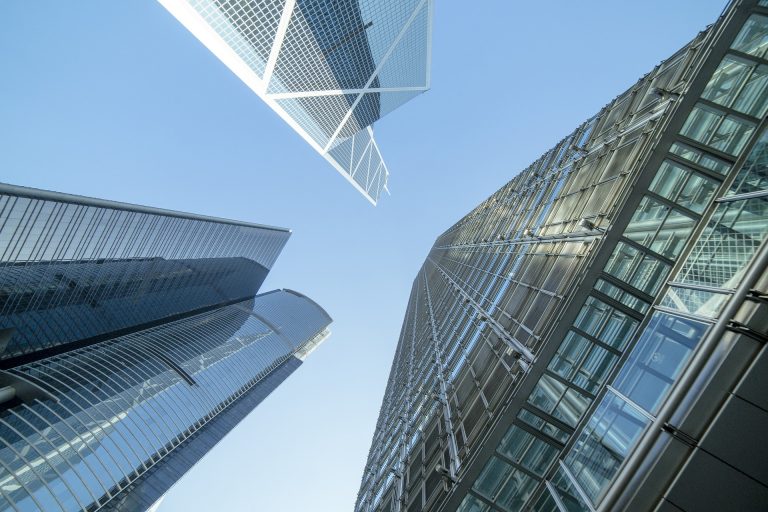 When negotiating a new lease or lease renewal for commercial office space, many business owners and operators believe they can use a trusted family lawyer, IP, tax, corporate or other non-real estate attorney to help mediate terms. While it may be tempting to choose a lawyer you're familiar with over an expert in real estate, it's critical to find legal counsel that specializes in real estate law to ensure the best outcome. Together with a skilled broker, a commercial real estate attorney will save clients money and mitigate the risks inherent in any transaction. Here are a few of the most common scenarios during lease negotiation that demonstrate the importance of going with a real estate lawyer.
Prioritizing the Essential Elements
Attorneys that specialize in real estate law know how to prioritize the numerous clauses in a lease and fight for their client on issues of crucial importance. A common trap for lawyers who are unfamiliar with commercial real estate are the provisions dealing with unforeseen incidents or disasters, such as how quickly a landlord is required to repair a space after a fire. While this may seem like an important item to negotiate, there are more urgent areas to focus on, such as hold over rate or relocation language. Attorneys familiar with the intricacies of real estate know that disasters, such as fires, are extremely rare in today's commercial office buildings. Haggling back and forth for extended periods of time on issues that may never occur only costs a client more money.
Capitalizing on Opportunities
Real estate lawyers know how to take a potentially negative clause in a lease and turn it into a positive opportunity for their client. For example, landlords frequently wish to reserve the right to relocate an existing tenant after a lease has been signed in order to create room for an incoming tenant that requires a larger, contiguous space. Rather than sink a deal over this issue, a real estate attorney will negotiate the terms of the lease so that any relocation will be to a higher floor with better views, with the landlord covering the costs of the move and build-out of the new space.
Learning on the Fly
It's no secret that legal counsel is costly and work is billable by the hour. Thus, clients shouldn't want their attorneys to be learning on the job. Unfortunately, this is what often happens when you hire a lawyer that you have a personal relationship with but who has no real estate experience, as they will need to study the new terms. This can also reduce the effectiveness of the broker, whose deal-making prowess can be stifled by an inexperienced attorney. All in all, going with a real estate attorney can save you substantial money on legal fees.
The field of law is much like medicine, in that lawyers specialize in a specific area of expertise. You may trust a long-time general counsel who has helped out in other matters, but working with an attorney who's well versed in real estate will help mitigate risk, save money and ensure the lease you sign is the best possible deal. Lease negotiations can be complex and contentious, and you'll want an expert on your side to secure a successful transaction.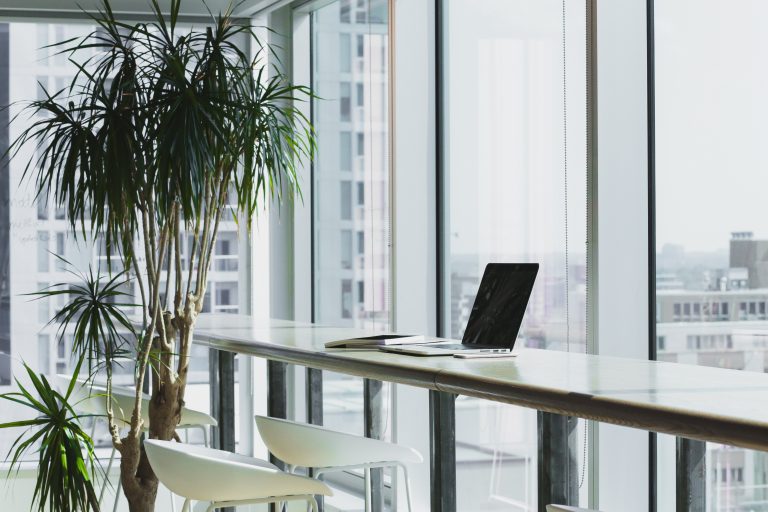 Coworking spaces can be the perfect solution for a variety of working scenarios — from a solo entrepreneur just starting out to an executive from a large corporation seeking a change in scenery. Much like the businesses they serve, no two coworking spaces are the same. In fact, there are many aspects to consider when selecting a coworking space, including amenities, cost, location and clientele.  
Assess Productivity Pitfalls
When searching for a coworking space, look for one with an atmosphere that is conducive to your individual company's productivity. Since there will be many people working in close proximity to your "office," your employees could become distracted. Take a look around the space before signing a lease to see what other businesses are doing and whether or not their day-to-day work is too loud for you and your staff.
Check Networking Opportunities
The professional composition of the coworking office is another factor to consider, as networking can be a large benefit. A space full of professionals from different industries can expand a network fast, providing a budding business with new opportunities and ideas. Many coworking offices host happy hours, workshops and other events to build and foster relationships among tenants.
Investigate Growth Potential
The amenities a coworking space offers can really set it apart from the other options. While a brand new startup may be able to get by with a desk and laptop, a growing business needs additional technology, storage and multiple desks. Young companies expand fast, so make sure the selected coworking space can accommodate a little growth until the business is ready to lease its own office. Additionally, the space should be able to meet the needs of the company, such as meeting rooms, private booths, printing and other professional necessities.
Coworking spaces offer leases with much shorter terms than traditional office spaces, but that doesn't mean you should rush in to sign. Request a day pass so you can ensure it will be a good fit. Pay attention to the amenities, the other tenants and what the space may be lacking to ensure it meets the needs of the business. This is the time to uncover potential problems, such as Wi-Fi reliability or overall space maintenance.
Conducting thorough due diligence prior to signing a coworking lease is critical, as the office will play a large role on the productivity of a business. Create a list of what is essential to the company, and verify the space can meet those needs. Selecting a coworking office may seem like an easy decision, but it should be taken seriously, as it can either improve or harm productivity.